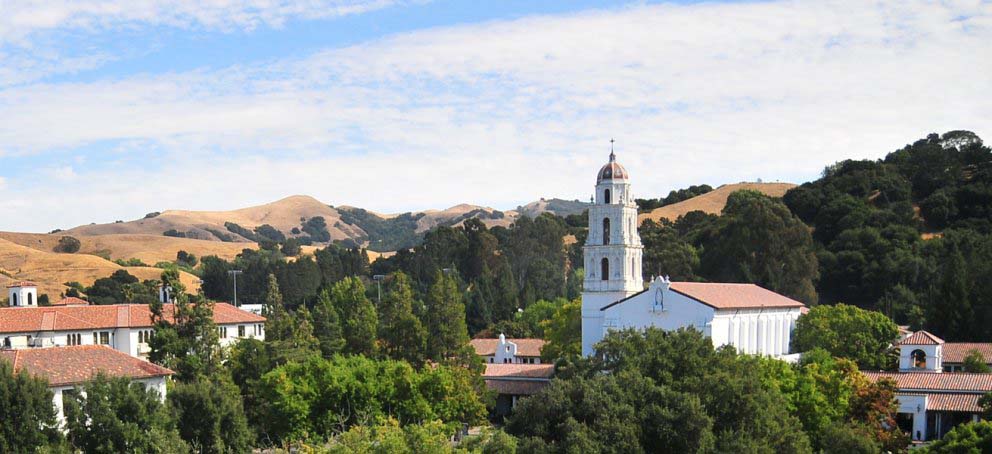 Body
Pregnancy Frequently Asked Questions
My pregnancy test is positive.  Who can I talk to about my emotions and feelings?
If you are pregnant, remember that there are a lot of campus and community resources here to help you.  There are traiend professionals available to help you with all the feelings and questions that may arise from your pregnancy.
Counseling Center and Psychological Services offers walk-in hours Monday through Friday from 1pm-3pm, no appointment needed.  During the summertime or outside the walk-in hours, a student will need to make an appointment to see a counselor.  They are located ont he ground floor of Augustine hall, 925-631-4364.
Women's Resource Center is an inclusive space where all members of the SMC communityy can come to for one-on-one support and referrals for both on and off campus resources. The WRC is on the ground floor of Mitty Hall, 925-631-4171.
Mission and Ministry Center offers trained pastoral counselors in a caring, supportive, non-judgmental environment to help you consider the spiritual dimensions of your pregnancy. They are located next to the Chapel along the Arcade on campus, 925-631-4364.
What are my options for the pregnancy?
You have three choices available to you: parenthood, adoption, or abortion.
Where can I go to receive medical care during my pregnancy?
The staff at the Health Center can provide you with referrals to all types of medical care.
Does the St. Mary's student health insurance cover maternity care?
Yes, after the deductible has been met ($200 per benefit per year), prenatal care, pregnancy complications, and childbirth are payable in the same way as any other medical care.  If you have questions about the medical coverage under the student health plan, call Healthnet customer service at 866-801-1446.
What if I do not have the student health insurance plan?
If you are on your parent or guardian's insurance plan, you will have to check with that insurance carrier.  The CWGE can also connect you with community resources.
If I'm pregnant, will I have to leave the college?
No, you do not have to leave the college. You have the right, just like every other student here, to continue your education. The St. Mary's community will support you as you balance parenting and academic needs.
Can I continue to live in my residence hall while I'm pregnant?
Yes. You can live in your residence hall until your baby is born. If you plan on placing your child up for adoption, you may return to the residence dorms. The Housing Office or the Center for Women & Gender Equity can help with community referrals for alternate housing arrangements once the baby is born.
What are my academic options for when the baby is born?
There are several options for you to consider once your baby is born. Since each pregnancy is different, each woman's post-partum recovery is different, and each woman's familial support network is different, it is best to anticipate and plan for the baby's birth and your transition into being a student-parent with your academic advisor. Some options to discuss with your academic advisor include taking a leave of absence for one semester or up to a year before coming back to resume your studies, taking a reduced course load, or other alternatives.
Can I make arrangements with my professors if I have to miss a class during my pregnancy?
Pregnant students may be eligible to receive accommodation services through Student Disability Services. Students are encouraged to contact the Student Disability Services office at 925-631-4358 to set up a confidential appointment to discuss accommodation guidelines and available services.
Can my baby live with me if I live on campus?
Our student residence halls cannot accommodate children. You are encouraged to work with the Housing Office or the Center for Women & Gender Equity for referrals for alternate housing. Some single parents choose to share an apartment with other parents.
Where can I go to breast feed my baby or to privately use a breast pump during the school day?
You can use the red room in the Center for Women & Gender Equity to breastfeed or use a breast pump. At this time, there is no storage for expelled milk so you will need to bring a lunch cooler.
Am I eligible for more financial aid once I have a dependent? Will I lose my scholarship?
Some students may be eligible for more financial aid; your Financial Aid Counselor can help you determine your eligibility. Federal Law, under Title IX of the Education Amendments of 1972, protects your scholarship awards. For student-athletes, NCAA also has policies to protect your team membership and scholarships.
Does St. Mary's have a maternity support advocate?
Yes, there are people on campus who can support you. They have provided lots of confidential information and assistance for pregnant and/or parenting students at St. Mary's. 
They include:
Sharon Sobotta, MS. Women's Resource Center Director, ssobotta@stmarys-ca.edu
Julie Scaff, Director of Student Disability Services, jas37@stmarys-ca.edu