Alumna Porsia Tunzi '12 returns to Saint Mary's as professor
There's a familiar face back in classrooms as Porsia Tunzi '12 returned to Saint Mary's this spring term, teaching TRS 170: Sociology of Religion. 
What's it feel like to be a SMC professor?
Pretty incredible. When I was a student, my mentors at SMC mentioned that they could see me as a professor. I remember thinking that would be incredible but difficult — I knew that path wasn't for the faint of heart and I was fairly burnt out from the academic grind. And yet, here I am, 10 years later, truly living the dream and doing what I love (teaching!).
I hope my students feel heard and seen in my class. I hope they continue to stay curious and develop their own perspective and voice. The Lasallian motto, "Enter to learn, leave to serve" has stuck with me since I was a student at Saint Mary's.
I hope my students leave my class ready to serve their community by engaging thoughtfully and generously with others as well as paying attention to the nuances and complexities of how religion and culture function in our society.
Image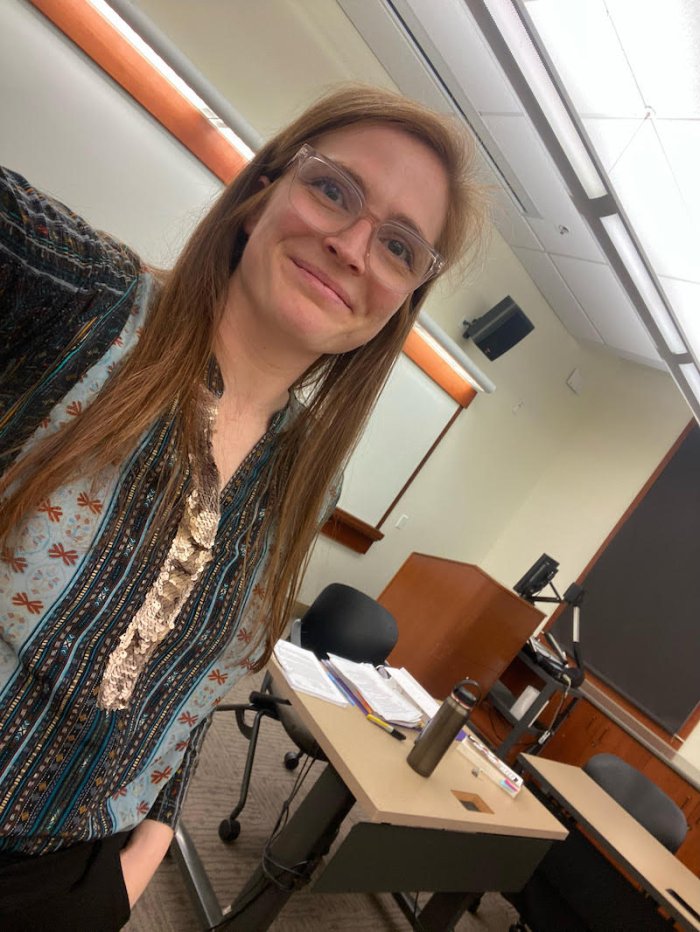 What was your experience like here? 
Transformative.
As a student, I learned to listen, empathize, and understand in ways that often made my younger self uncomfortable. In that discomfort, I grew. I learned how to think deeply, how to question the status quo, how to show up for myself and others, how to be a decent friend, how to wonder at the divine's presence in all things, how to grieve the death of a friend, how to ask hard questions, how to mend heartaches, how to demand a more just world, how to step aside when a different voice is needed, how to keep moving forward. In August 2008, I entered to learn, and by the time I graduated in May 2012, thanks to Saint Mary's, I was ready to serve.
What do you notice about the students and SMC today?
Their openness and boldness — they are unapologetically themselves which is refreshing and liberating. I love that SMC remains steadfast in its commitment to cultivating deep thinkers and service to others.

Who had a major impact on you?
Frances Sweeney, Shawny Anderson, Michael Barram, Leo Guardado, Emily Hause, Mary Volmer, Chris Jones (the list can go on and on). These professors and mentors have walked with me, encouraged me, challenged me, dreamed with me, celebrated me both at SMC and in the years that have followed. In all seriousness, they are the reason I am a teacher and mentor to others today.
Also, my dear friends who I met over the years at Saint Mary's — they are the ones who continue to stand by me in all of life's celebrations and hardships.
Besides teaching here, what are you up to now?
I recently started swing dancing (Lindy Hop + East Coast) — it's a blast!
I am currently working on a research project that examines the ways in which women from different racial backgrounds and ideological leanings produce and engage in religion on Instagram. 
I am also an adjunct professor at other colleges, including Pepperdine University in their American Studies master's program.