Body
Visit Exhibitions through December 10, 2023.
Hours: Wed-Sun, 10 a.m. to 4 p.m. 
Appointment Hours: January through February.
For updates and inspiration, follow us on social media using the hashtags #smcmoa and tagging us @smcmoa. 
Contact us: museum@stmarys-ca.edu | 925-631-4379
heroes & sheroes
Image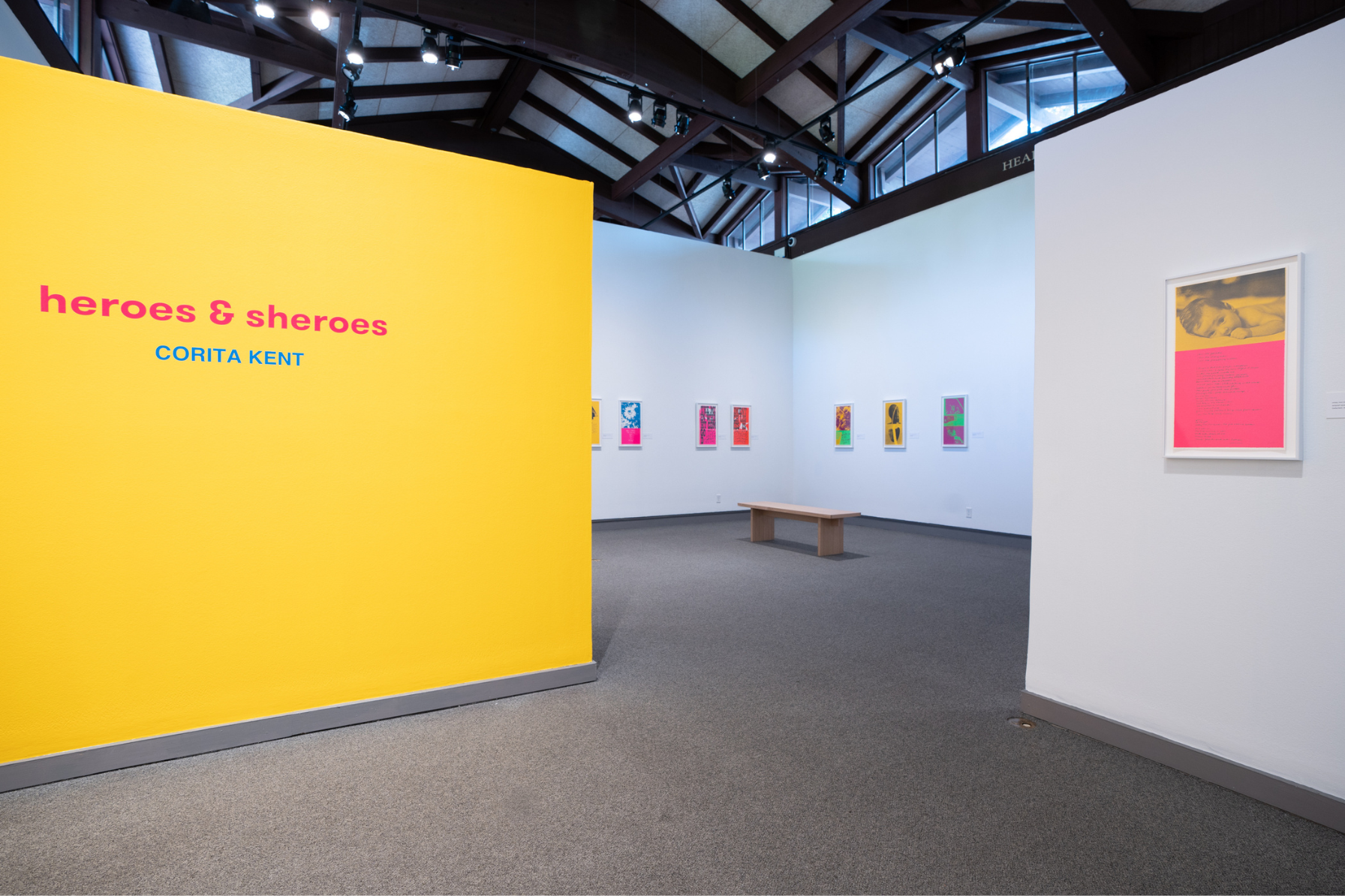 On view through December 10, 2023
Printed between 1968 and 1969, heroes and sheroes represents a body of bold colorful graphic words and images created by the artist, educator, and advocate for social justice, Corita Kent (1918-1986). Adapting the visual language of pop art in the midst of social and political justice, Kent's work conveys messages of faith, acceptance and love supporting civil rights, labor, anti-war movements, nuclear disarmament and the political assassinations that would define the 1960s. This exhibition is organized in collaboration with the Corita Art Center of Los Angeles.
Hold it Lightly
Image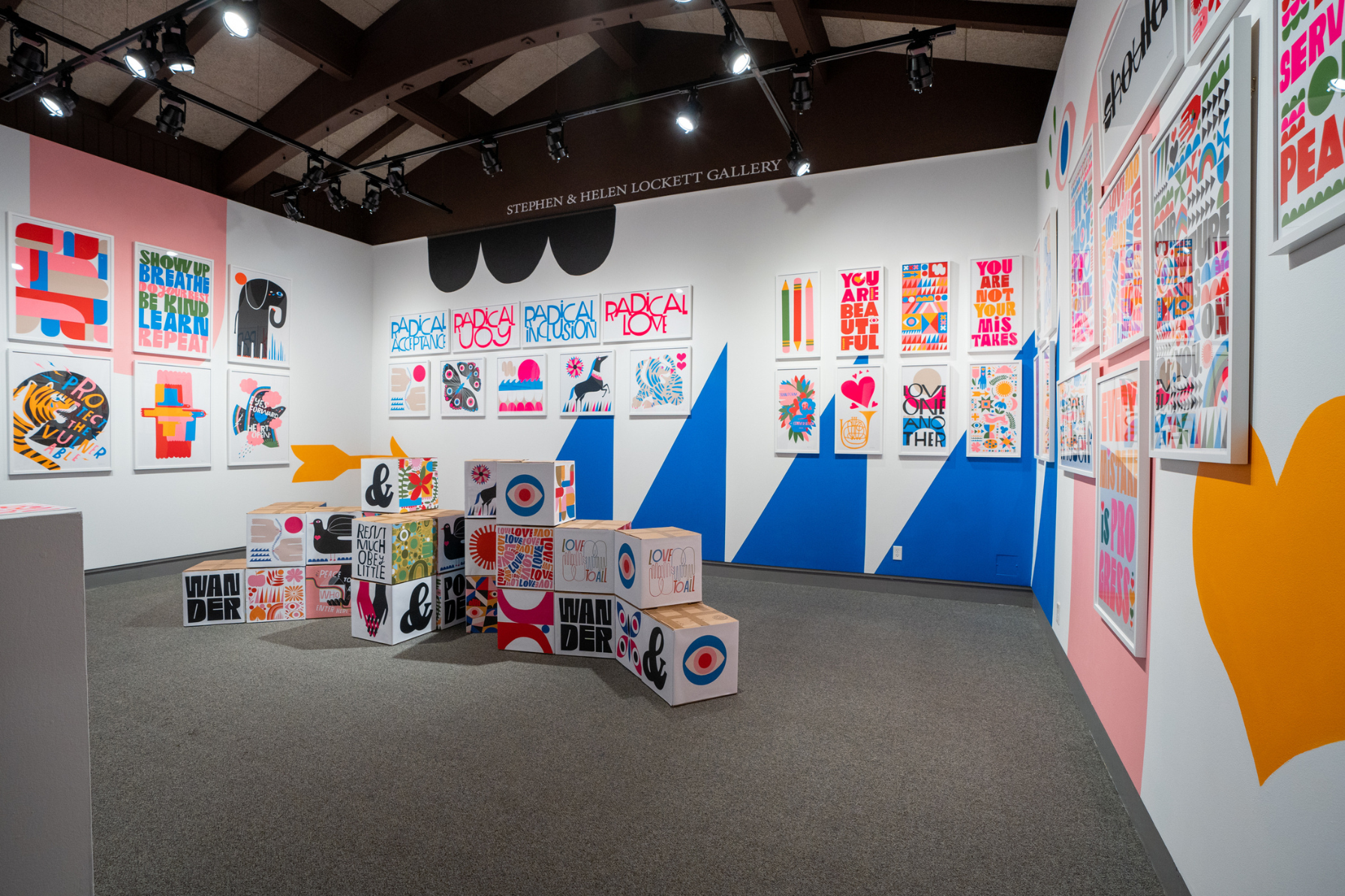 On view through June 23, 2024.
Illustrator and fine artist Lisa Congdon's current body of work, Hold it Lightly, explores themes of joy, liberation, and radical inclusion displayed on printed matter featuring her bold, colorful illustrations and hand-lettering. Congdon's work elevates mundane, simple shapes into discourse with symbols from nature and the supernatural in pared-down, unfussy, colorful, organized arrangements and graphic renderings. Typically working in paint, Hold it Lightly represents the artist's first exhibit of printed matter. 
Public Tours
Wednesdays at 11 a.m.
& Saturdays at 2 p.m.
Looking for a guided museum experience? Join us for our standard walk-in exhibition tours. These tours are designed to be interactive and inquiry-based. Walk-in tours are offered during fall and spring exhibitions.