Body
What can you do with an Integral degree? Anything! 
Our graduates are successful in a broad spectrum of occupations, including business, medicine, education, law, and any other vocation that values careful thinking and powerful discourse. Integral students have the ability and the confidence to think clearly, incisively, and creatively; work independently; read carefully and analytically; and express themselves coherently. They're versed in a wide range of literary and technical topics, and are at home in fields involving language, mathematics, science, and more. The program's unique educational experience results in a strong foundation for graduate work and professional careers. Explore this page for the stories of just a few of our remarkable alums!
Integral has a uniquely loyal and active alumni community among programs and departments at the College. In the past five years, graduates of the program have formed an Integral Alumni Council and have spearheaded very successful fundraising campaigns to build a program-level endowment of over $500,000 and an annual fund. 
Image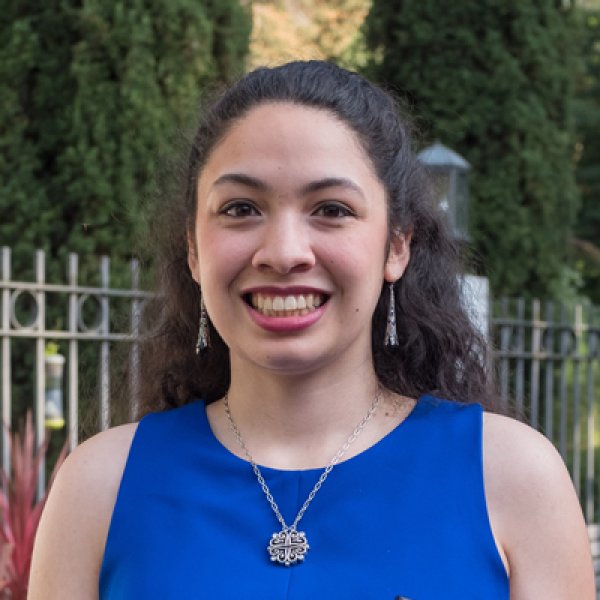 Marielle Gardner '19
Postbaccalaureate Mathematics Student
"Integral showed me a new side of mathematics and reignited my love for math. Looking back at the foundations of why we learn Geometry and Calculus the way we do gave me another perspective to appreciate math from. As I continue on as a budding mathematician, I take the skills from Integral such as how to question and critically analyze difficult texts with me."
Image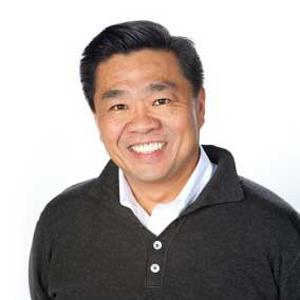 Dickson Chu '86
Head of Portfolio Management, BVVA Bank
"Integral certainly served me well professionally by encouraging constant questioning, looking at disparate aspects of a situation/problem and cultivating an ability to synthesize non-obvious variables for solutions, aka, inductive vs. deductive reasoning." 
Image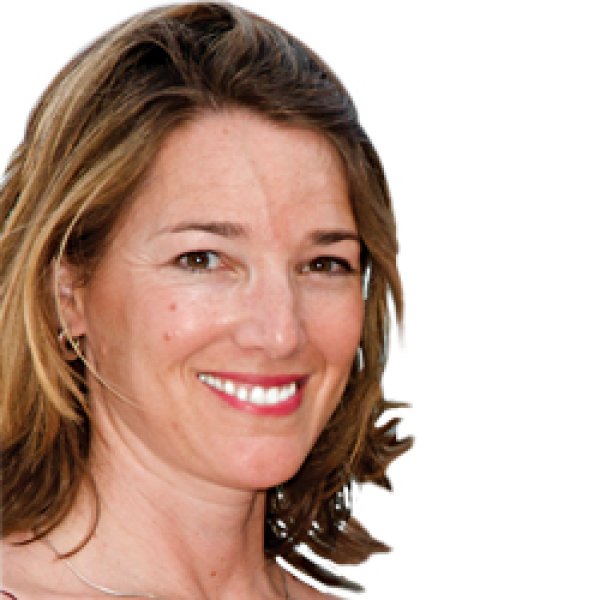 Janine Ogando '89
Attorney
"Integral has helped me succeed in my professional life, in law school. I have the ability to do many kinds of law because I can think on my feet. … I want to say this: If you are smart, if you want a challenge and you want to learn, and you want the best education you can have, then you should be interested in Integral."
Image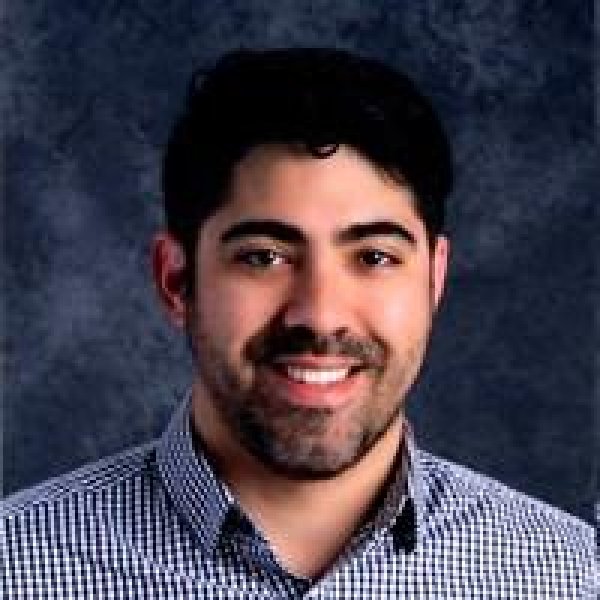 John Zabala '06
School Psychologist
During his time as an Integral student, John was one of the program's most devoted and successful recruiters of new Integral-ites, and he retains that love for the program to this day. When interviewed for a San Francisco Chronicle article about Integral, he said, "It takes a good 20 minutes to explain my major to people, but I don't care." After graduating from Saint Mary's, John used his bilingual abilities, first as a media analyst in New York City, and then as a support specialist for bilingual education back in the Bay Area. From there he took a master's in School Psychology, his current field. He now serves in the School District of Philadelphia.
Image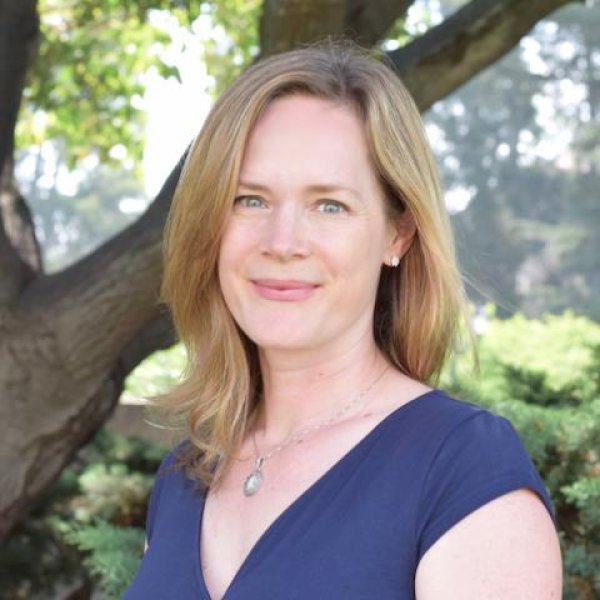 Jennie L. Durant '92
Agro-Food Systems Researcher, Writer
Jennie L. Durant received her PhD at the University of California, Berkeley, in Environmental Science, Policy, and Management, and an MFA in Writing from Saint Mary's College of California. Her cross-disciplinary research focuses on agro-food systems at national and global scales, and draws from human geography, rural sociology, and environmental science.
Jennie's research contributes to broader discussions on honey bee health through an investigation of how commercial beekeepers have changed their management practices as the almond industry—most commercial beekeepers' primary source of pollination revenue—has expanded threefold since 1990. Her methods include in-depth interviews, surveys, and participant observation, as well as analysis of historical documents and agricultural statistics.
In addition to her PhD research, Jennie has taught collegiate courses on food studies, environmental philosophy, literature, creative writing, philosophy, and composition in universities such as the University of California at Berkeley, Metropolitan State University in Denver, Suleyman Demirel University in Isparta, Turkey, and Saint Mary's College of California.
A California native, Jennie has lived and traveled around the world, hiking 1,000 miles of the Pacific Crest trail, raising bees, and volunteering on an organic farm in the Philippines. In 2007, she lived in the Philippines as a Fulbright scholar to research the Banaue rice terraces and study the socio-ecological consequences of introducing a hybrid rice to the region. In 2008, Jennie appeared in Oprah Magazine as one of 80 "Women Rule!" participants for her interest in honeybees. She was also chosen as one of Saint Mary's College's 40 most influential female graduates and Nerd Scholar's 40 under 40 professors who inspire. Jennie talks about the Integral Program and its effect on her life here.
Image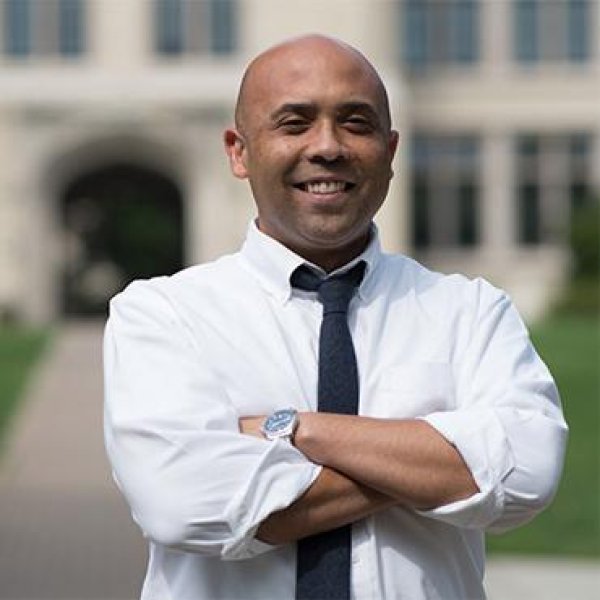 Lee A. McBride III '97
Associate Professor, Philosophy, College of Wooster (Ohio)
Lee grew up in Sacramento, California. From Saint Mary's he went directly into graduate study, first at Claremont Graduate and then Purdue University, and is presently on the faculty of the College of Wooster. In 2018 he was appointed to the (visiting) D'Angelo Chair in the Humanities at St. John's University in Queens, New York.
Lee's areas of specialization are American Philosophy, Ethics, Political Philosophy, and the Philosophy of Race. He is currently working on two books, both under contract with Bloomsbury Publishing—a monograph (working title: Ethics and Insurrection: Boldly Confronting Oppression), and an edited collection of Leonard Harris's philosophical work (A Philosophy of Struggle: The Leonard Harris Reader). 
Lee reports that the Integral Program benefited him in at least three ways. First, it trained him vigorously in both Euclidean deductive reasoning and Socratic dialectical inquiry—invaluable skills. Second, it provided him with the space and a nurturing environment to articulate hard questions and pursue unpopular lines of questioning. And, third, it instilled in him self-reliance, a confidence in his own interpretation of a text or situation.
Image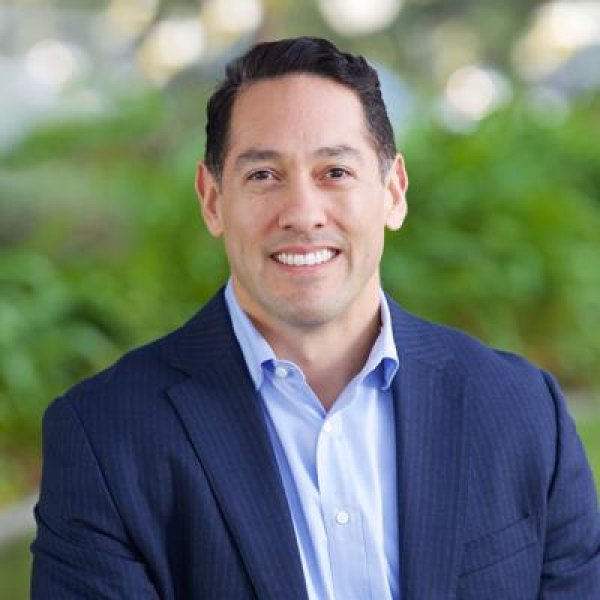 Aco Alvarez '98
Chief Executive Officer, The Mice Groups
Aco is currently the CEO of The Mice Groups, a certified minority-owned California corporation founded in 2000, which provides customized staffing solutions.  Under Aco's leadership, The Mice Groups has been recognized as one of the fastest-growing private companies in the Silicon Valley and one of the top 5,000 fastest-growing companies nationwide.  Aco and his company have been featured several times in Silicon Valley and San Francisco Business Journal, profiling "Fastest-Growing Private Companies" in the Bay Area.
Aco is deeply involved in helping the Integral Program grow and fund itself.  
He is passionate about wine (and wine-making under his own label), cooking (with panache and joy), eating (with joy and panache), music, reading, discussion—all things Integral, and all things at which Aco is at serious play.
Image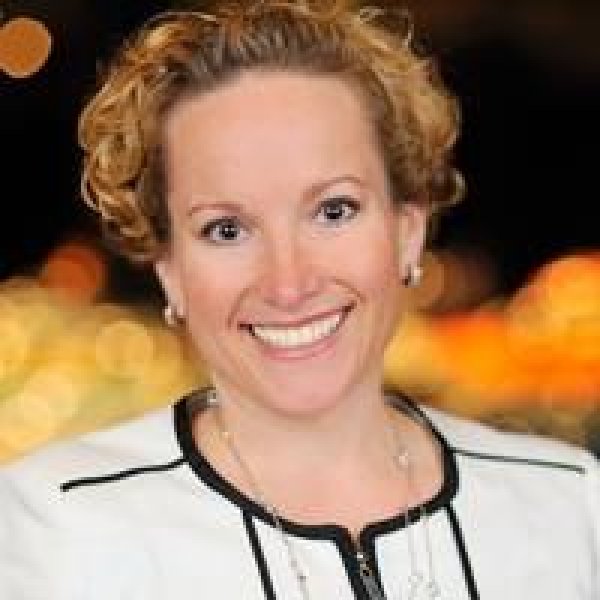 Anita Torrano '92
Director, West Area Field Logistics Team, Mondelēz International
A native of Hollister, California, Anita launched her career in business as a customer service coordinator for Kraft Foods in 1994.  Over the next several years, she rose steadily through a series of increasingly responsible positions in Customer Service, Project Management, Supply Chain Management, and Human Services, both in the field and at corporate headquarters. Anita distinguished herself as a manager and strategic leader: she successfully led the Change Management work of an SAP integration within Customer Service and Warehouse Distribution and, prior to the split between Kraft Foods and Mondelēz International, was an integral part of creating the West Area Logistics organization, while leading the Supply Chain Women's Employee Resource Group at Kraft Foods and efforts models for both companies prior to the split – ensuring viability and presence for both into the future.
On Anita's account, her education in the Integral curriculum was fundamental in helping develop much-needed critical thinking skills and problem-solving abilities.  As a senior leader in her organization, her ability to influence and develop a strategy for teams to follow is crucial to business success, much of which she learned and developed through the classroom dialogue and debate curriculum in the Integral Program. Earning her MBA from Saint Mary's after 8 years in business helped provide further business acumen and enhanced skills.
In her current position as a director at Mondelēz International, responsible for leading the West Area Field Logistics team, Anita oversees supply chain operations supporting annual sales of $2.3 billion and the management of $187 million in budgeted spending and associated productivity.
Image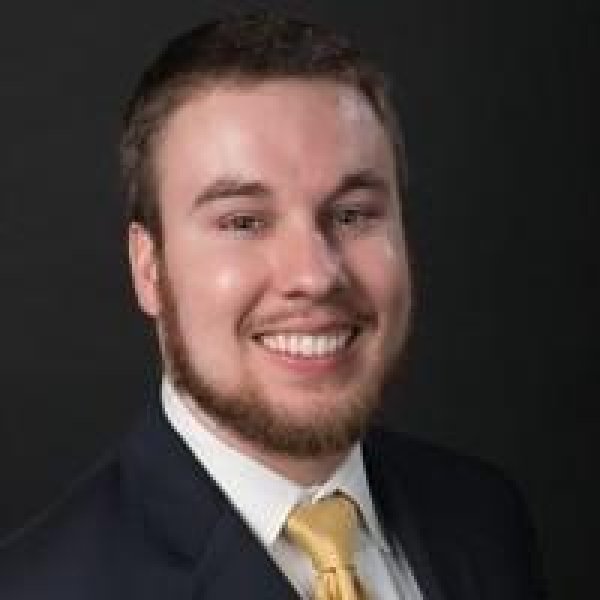 George Emmons '12
Attorney at Law
After graduation from Saint Mary's College, George (a native of San Ramon) worked in the Bay Area as an account executive for Comcast Spotlight (2012–16), then entered Golden Gate University Law School, where he was elected to the Law Review and graduated among the top 5% of his class. George is now a member of the Oregon and California Bar Associations.
George's 2019 Schulman Essay in Criminal Law, "Domestic Violence Laws & the INA: How Domestic Violence Perpetrators Attain Immigration Benefits," for the California Lawyers Association was an award winner (one of five state-wide). That essay joins his "The Unseen Harm: U.S.-Indian Relations and Tribal Sovereignty" (48 Golden Gate University Law Review 185 [2018]), as an earnest example of George's intention to make authorship intrinsic to his legal career.
From his days in the Integral curriculum, George has been an avid student of comparative politics (his Senior Essay treated Tocqueville's Democracy in America, assessing Tocqueville's analysis of 19th century "administration" against the "No Child Left Behind" Act). George professes himself regularly amazed at the capacity of regimes to evolve against theorists' expectations.
Image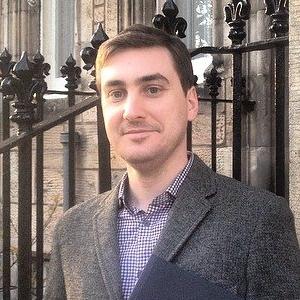 Noah Friedman-Biglin '05
Philosophy Professor, San Jose State University
Noah completed a PhD in philosophy at the Arché Philosophical Research Center at the University of St Andrews in Scotland. He now teaches philosophy at San Jose State University and has also returned 'home' on a part-time basis to teach in Integral, much to his and everyone's delight. His areas of study and research are in the philosophy of logic and mathematics and the history of philosophy in the early 20th century. 
Reflecting on his experience in Integral, Noah said, "My Integral senior thesis was a long time ago, but I think there's a real way in which I've never quite moved on. In a sense, I'm still asking the same question - what is mathematics? -  though I use some more complicated words now. There was something in Apollonius that grabbed me in the second year Math Tutorial and has never let go. So, in this rather narrow sense, I certainly wouldn't be thinking about the things I am thinking about these days without my studying in Integral (for example, I imagine that I might not have gone this way if I'd studied philosophy at SMC instead of Integral)."
"In a bigger way, though, there are two things I think Integral taught me that have proven invaluable as I've gone on in the academy.  The first is to read slowly and sympathetically. That is, to try and really see what an author is getting at before coming to any judgements about it. The second, is to be comfortable with confusion. If I don't understand something immediately, I find it interesting. If something initially strikes me as silly or implausible, I want to get to grips with it, and to see why other people might find it interesting or true."
Image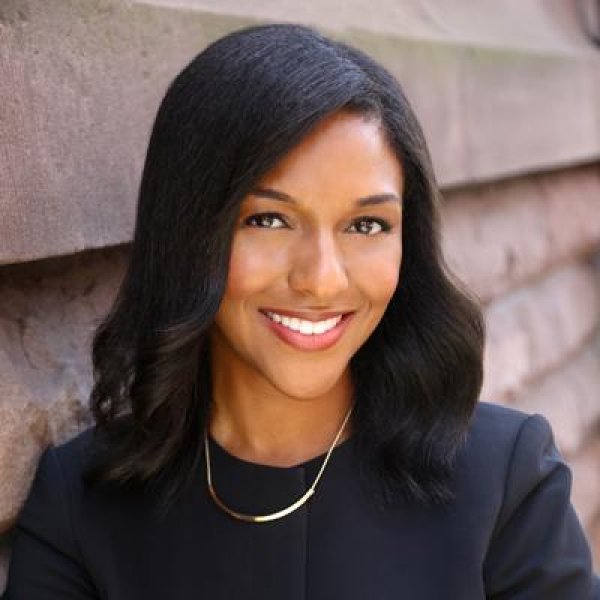 June Williams '06
Policy Advisor, Google
June Williams completed a Master's in Public Policy at American University, and her JD at Howard University. After clerking for a Maryland 7th-circuit judge, she was in a stable position in a firm in Washington, D.C. she decided to take a risk, and headed to California to work on Kamala Harris' senatorial campaign. Williams was eventually asked to run Harris' San Francisco office and ended up building a mentorship relationship with Harris. Williams said she "does not know anyone who has gotten to where they are today without one good solid relationship." She is currently a policy advisor at Google.