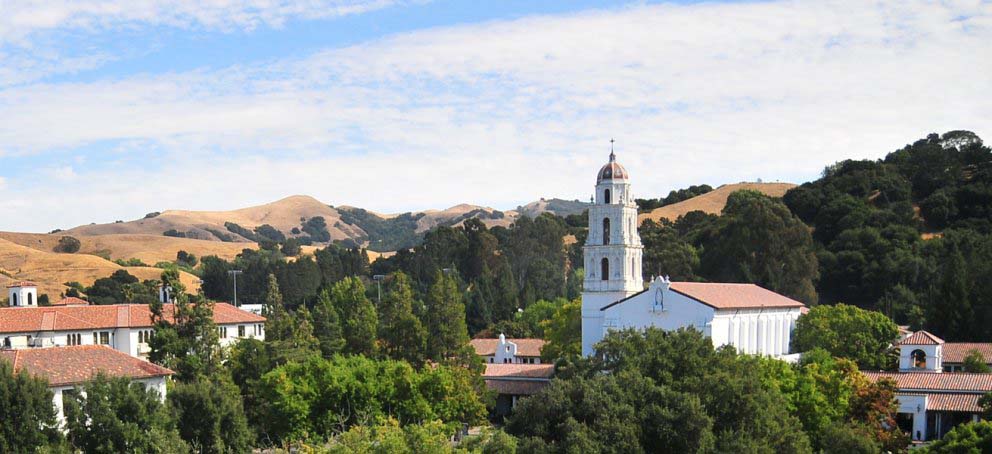 Body
Media Relations
Saint Mary's College Media Relations is available to assist the news media in securing faculty expertise on a variety of newsworthy topics. We are happy to work with television, print, radio, and online journalists to add expert voices for news reports and stories.
Because Saint Mary's College is a private institution and the academic experience of our students is our priority, SMC Media Relations serves as the point of contact for visiting media representatives, providing access to the campus and working out details for media parking.
Christine Hutchins
Chief Marketing and Communications Officer
Email: chutchins@stmarys-ca.edu
Phone: (925) 631-4826 office
Faculty Experts
Saint Mary's is proud to offer award-winning faculty and staff that can provide expertise on a number of topics. Whether you are looking for an expert on air quality, psychology, the Supreme Court, or any number of other relevant news issues, we can provide a voice for your story.
To find an expert for your news story, please contact:
Christine Hutchins at chutchins@stmarys-ca.edu or complete this form.
Visiting Media Guidelines
Scheduling Interviews
If you've scheduled an interview with a faculty member, visiting speaker or an SMC student, please contact SMC Media Relations first to facilitate access. We ask this of all visiting media, including traditional print and broadcast news outlets, social media reporters, bloggers, commercial photographers, online news publications and other non-SMC media entities.
Commercial entities
Commercial entities (motion pictures, non-news television programs, advertising agencies and photographers) will need to receive written authorization, show proof of appropriate insurance coverage and be required to pay location and other applicable fees to film on campus.
Remote Controlled Aircraft
The use of remote-controlled aircraft is generally prohibited on and above the property of the College except by campus affiliates over open hills or fields such as the sports fields. This includes the use of what are commonly referred to as "drones". The use of cameras on these vehicles to look into buildings is prohibited. As is always the case, disruptions of the academic or business functions of the College are not allowed. Exceptions for non-affiliates must be authorized in writing through SMC Media Relations, as the use of the aerial photography typically associated with these devices is an extension of the visiting media policy.
Resources