For Parents / Para Padres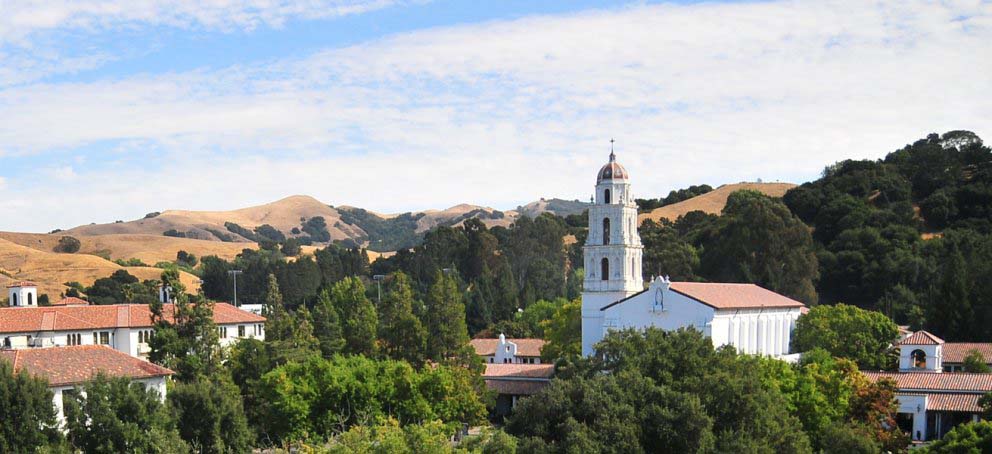 For Parents
Your child belongs here!
No two paths to college are alike, but many first-generation college students are at a disadvantage if their parents do not have first-hand experience of the particular, complex - and often illogical - systems of academic institutions. This can lead to confusion and frustration when navigating college expectations and protocols. First-Generation college students are also very close with the families that have supported them, and being separated from that environment can be a challenge socially and emotionally. For these reasons and others, one in three first-generation college students drop out before they have graduated - burdening them with debt and without the degree they desired.
The High Potential Program is a 49-year old program that was designed to support first-generation and other students that might feel marginalized or alienated by the college campus and community. It exists to provide academic, emotional, and professional support, while also taking advantage of the unique strengths - independence, resilience, self-motivation - that often characterize first-generation students. The program is staffed by first-generation college graduates and programs are run by other first-generation High Potential students.
The High Potential Program provides bilingual presentations during college orientation before the first semester in order to ensure our participants - and their families - are ready for their Saint Mary's College experience. Here are some additional helpful articles and resources for the parents of first-generation college students:
Five Things First-Generation Parents Should Know About College:
https://scholarshipamerica.org/blog/5-things-first-generation-parents-should-know-about-college
Seven Tips for Parents of First-Generation College Students from a College Success Coach
https://collegecountdown.scholarshare529.com/parenting/7-tips-for-parents-of-first-generation-students-from-a-student-success-coach/
If you have questions about the program - either as a parent of a prospective student, or a current HP participant - please do not hesitate to contact us.
Para Padres
¡Tu hijo pertenece aquí!
No hay dos caminos a la universidad iguales, pero muchos estudiantes universitarios de primera generación están en desventaja si sus padres no tienen experiencia de primera mano de los sistemas particulares, complejos y, a menudo, ilógicos de las instituciones académicas. Esto puede generar confusión y frustración al navegar por las expectativas y los protocolos de la universidad. Los estudiantes universitarios de Primera - Generación también son muy cercanos a las familias que los han apoyado, y estar separados de ese entorno puede ser un desafío social y emocional. Por estas y otras razones, uno de cada tres estudiantes universitarios de primera generación abandonan los estudios antes de graduarse, lo que los carga con deudas y sin el título que deseaban.
El Programa de Alto Potencial (High Potential) es un programa de 49 años que fue diseñado para apoyar a los estudiantes de primera generación y otros que podrían sentirse marginados o alienados por el campus universitario y la comunidad. Existe para brindar apoyo académico, emocional y profesional, al mismo tiempo aprovechando las fortalezas únicas (independencia, resiliencia, motivación) que a menudo caracterizan a los estudiantes de primera generación. El programa cuenta con graduados universitarios de primera generación y los programas están a cargo de otros estudiantes de Alto Potencial (High Potential) de primera generación. 
El programa de Alto Potencial (High Potential) brinda presentaciones bilingües durante la orientación universitaria antes del primer semestre para garantizar que nuestros participantes, y sus familias, estén listos para su experiencia en Saint Mary 's College. Aquí hay algunos artículos y recursos útiles adicionales para los padres de estudiantes universitarios de primera generación.
Guia de recursos familiares para apoyar el bienestar y la salud mental de los estudiantes universitarios 
Family-Resource-Guide-College-Studet-Wellness-Web-Guide-SPANISH-LA-VERNE.pdf (laverne.edu)
Guía para padres y familias de estudiantes hispanos y latinos
Guía para padres y familias de estudiantes hispanos y latinos | BestColleges
Apoyando a nuestros estudiantes universitarios de primera generación
Spanish College Support Parent Handbook.pdf (lausd.net)

Si tiene preguntas sobre el programa, ya sea como un padre de un posible estudiante o como participante actual de HP, no dude en comunicarse con nosotros. 
Contact Us / Contracta con Nosotros
High Potential Program
1928 St. Mary's Road
Assumption West Room 100-105
Moraga, CA 94575-3260
925.631.4835
hp@stmarys-ca.edu