Image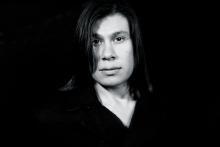 Additional Links:
Personal Website
Rogelio Lopez Garcia
Image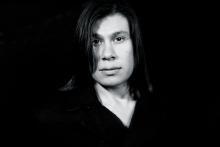 Department:
Performing Arts: Dance, Music & Theatre
Professional Overview
Rogelio Lopez
Dance
Rogelio Lopez is a dancer, choreographer, costume, lighting, and scenic designer with an MFA in Dance from California State University Long Beach. Rogelio has danced professionally for Vox Theater, PTERO Dance Company, Los Angeles Contemporary Dance Company, Keith Johnson, Hope Mohr, Joe Goode, Ledges and bones, Nina Haft, Davalos Dance Company, and many others. He has set work as a guest artist for Copious Dance Company, Loyola Marymount University, Cerritos College, Fresno State University, Modesto Jr. College, Texas A&M University, San Jose State University, Scottsdale Community College, Wild Wood Secondary School, and the Shawl- Anderson Youth Ensemble. His choreography has been presented by the American College Dance Association, in Gala Performances and at National College Dance Festival at The Kennedy Center in Washington D.C. Rogelio has won three Lester Horton awards, two as a dancer and one as scenic designer and was also a winner at the United States Institute of Theater Technology for "Best Student Set Design" in Region VIII.
Rogelio also directs his own dance company, Rogelio Lopez & Dancers. RL&D is a modern dance company established in 2015. RL&D believes that dance speaks a universal language that pulls at the core of human existence. Rogelio believes that by letting the body speak, we create a "body literacy" that generates a real and present connection between people. RL&D seeks to spread this "body literacy" within and beyond the Bay Area borders, by actively being involved in this local, growing, and vibrant dance art scene. RL&D heralds the importance of the individual voice, and that when shared and filtered through integral craft, has a universally binding significance. Rogelio Lopez' voice stems from his Queer, Mexican-American, "lower class background," that neither denies, nor engulfs the person and artist that he is. Through Rogelio Lopez's particular use of the embodied dancer, a spacious, weighted, unaffected-virtuosity of disarming dance comes through and has the capability to transform.
Rogelio teaches in both the graduate and undergraduate Dance Program. He is the Director of the MFA in Dance, which has two degrees, Creative Practice and Design and Production.