Image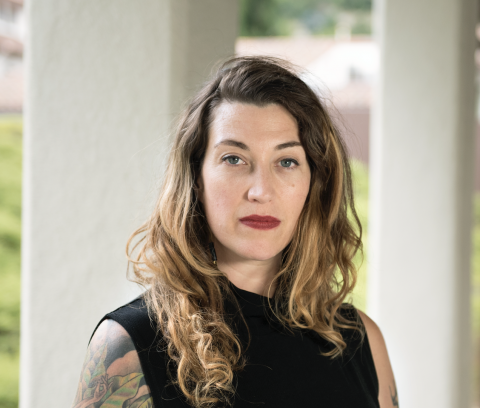 Additional Links:
Personal Website
Shaunna Vella
Image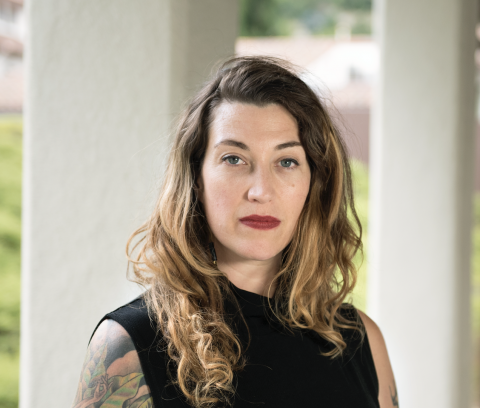 Department:
Performing Arts: Dance, Music & Theatre
Professional Overview
Shaunna Vella
Program Director for LEAP (Liberal Education for Art Professionals)
Dance: Technique, Choreography, Dance and Social Justice, Art and Activism, Performance Studies, Dance in Production
Shaunna Vella is a choreographer, performer, teacher and activist that has created work in the Bay Area for over 20 years. Her academic scholarship is an interdisciplinary praxis of performance as community ritual, queer performance, political artmaking, somatics and embodiment, and the creation of professional dance productions both in the community and in educational settings.
Shaunna Vella has served as LEAP Program Director since 2017, and is a full-time adjunct associate professor and has taught in the Performing Arts Department for 16 years, both in the undergraduate program and the MFA program in dance. During this time, she has contributed to advancing program curriculum and new course development, as well as program review and assessment projects. Professor Vella is a recognized professional dancer and choreographer with extensive performance, choreography, research, and teaching experience; has taught and performed internationally; and has received a number of grants and residencies in support of her original choreographic work. She is the co-founder of Vella & Merrell Dance, and was recently nominated by The Isadora Duncan Dance Awards Committee for an Outstanding Performance Award for the Company in 2019.
Her choreography is political and interdisciplinary, combining highly-physical movement, text, improvisation scores, musical collaborations, bold aesthetics and queer-feminist theory. Her work has a focus on community ritual with an emphasis on audience participation, building communal sites for introspection, to explore socio-cultural-political constructs, and to immerse in the sacred, queer and divine.
She holds a MFA in Dance: Creative Practice and BS Psychology and Dance from Saint Mary's College.
shaunnavella.org