Amidst the "Techlash," Saint Mary's College Is Creating a New Kind of Computer Science Program
Social justice, ethics, and the intersection of technology and society are shaping the new program led by Udayan Das
In an era where tech optimism has given way to concerns about privacy, data collection, cyber attacks, and misinformation, Udayan Das is building a Computer Science program to meet our moment.
Das, who trained as a development engineer and researcher and taught at schools including DePaul University, the Illinois Institute of Technology, and Loyola University Chicago before joining Saint Mary's College in 2021, was initially drawn to teach at SMC because of its diverse student population and the college's longstanding emphasis on service. Now, as Program Director of Computer Science, he sees these qualities as the very things that will set our program apart.
"We're going to have an explicit focus on social justice, ethics, the intersection of technology with society, and the ways that technology impacts society and the future," he says. One of his primary goals, too, is addressing what he and other leaders in the field see as the "very urgent need" for more women and people of color in Silicon Valley and beyond.
Previously, coding-curious Gaels could only major in Mathematics with an emphasis in Computer Science. But no longer: With Das at the helm, SMC is officially offering two new majors, a Computer Science BS and a BA. 
"It's going to be world-class in terms of the actual scientific concepts involved, learning the computing skills," he says. Computer Science students will explore advanced programming, machine learning, and data analysis and learn from seasoned industry professionals. Throughout the academic year, they'll receive career counseling tailored to their unique goals—and they'll have numerous opportunities to connect with the College's vast network of alums working at heavyweight companies like Apple, Qualcomm, and Google.
Computer Science students will explore advanced programming, machine learning, and data analysis while pursuing ethical, socially-minded technology. 
And summer break doesn't necessarily mean the learning stops. At Saint Mary's, Gaels are in the heart of the action, surrounded by Bay Area companies, research labs, and start-ups teeming with internship opportunities. They don't even have to leave Moraga; as part of SMC's Summer Research Program, students work alongside faculty on groundbreaking research projects—and get paid to do it. In the summer of 2021, for instance, students in the program recreated the birth of stars using the largest supercomputers in the world.
SMC is well-positioned to give students a robust, rigorous Computer Science education. Still, Das believes students entering computer programs today need to grapple with their industry's real-world impacts. In the Bay Area, he says, "our largest companies—which a lot of people obviously think about working for or are interested in knowing more about—have really dubious practices in terms of the way that they operate… There's a very strong need for critical thinking in that space."
Das wants the next generation of computer scientists to value more than just selling off their IPOs to bigger companies and cashing in. It's something he tries to impress on his students: "On the day-to-day basis, what brings value to life are not those things. How invested are you in your work? What kind of balance do you have?"
Cybersecurity and the Human Element
Jayson Matsuura '23, a Computer Science major graduating this Fall, knows what he values. "I just want to help people," he says. But as he looks toward post-grad, he's not eyeing Mountain View or Cupertino; he's aiming for the FBI Academy in Quantico, Virginia. 
In 2018, Matsuura applied to SMC, partly because of the Bay Area's reputation for STEM, but particularly because of the opportunity for one-on-one relationships with faculty and small class sizes. He entered SMC as a Mathematics major with a CS emphasis, but when the pure CS degree launched in the Fall of 2022, Matsuura jumped at the chance to switch. For his career path, he explains, the CS major was a better option because it offers a more comprehensive understanding of the field.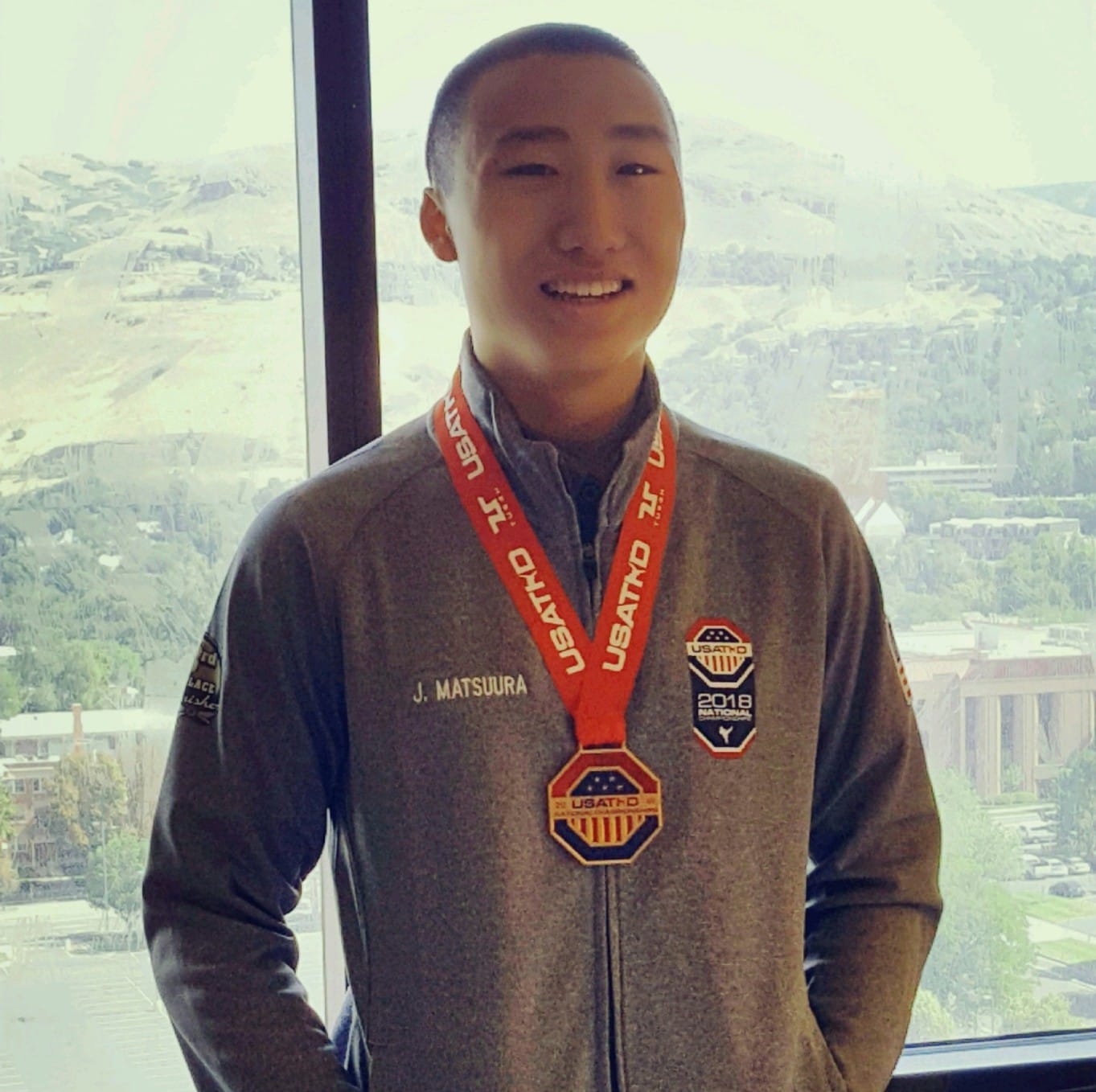 Computer science isn't just "trying to come up with some program to solve a problem," he says. "It's also understanding the cybersecurity behind it, how we protect our systems and our information." Then there's the human element. "What do humans like to see in the way they use the computer or in software?"
The new CS major explores areas like these, Matsuura says, providing knowledge he hopes to take to the FBI. At a time when cybercrimes abound—espionage, ransomware, digital fraud—the FBI is actively recruiting talented young computer scientists like Matsuura to help address them. 
"At the end of the day, it comes down to making sure I help people. But the way we help people matters, right?"
While he wants to fight crime, Matsuura is well aware of the federal government's fraught legacy of digital surveillance. It's a reality he has wrestled with this semester in Professor Das' Tech Ethics class, which tackles work by companies, governments, and other organizations alike. "We will still want to make sure that Amazon, or in my case, the FBI, is able to do its job effectively. But we also want to make sure we do it in a way that's respectful of the rights of the citizens we're trying to protect."
Matsuura believes he's going into his future career with eyes wide open—and the right priorities. "At the end of the day, it comes down to making sure I help people. But the way we help people matters, right?"
Professor Das wholeheartedly agrees. "That is exactly the type of awareness and attention to ethical concerns we are striving to instill in our students," he says.
"In addition to, of course, being highly skillful in all things computing."
Learn more about programs in the School of Science
---
Hayden Royster is the Staff Writer for the Office of Marketing and Communication. Write him.