Augustine Hall Wins 2023 First Year Olympics
The long standing tradition of First Year Olympic games dates back before 2008 at Saint Mary's College and every year, the anticipation for the event builds up and participants are eager to take the championship title. 
Image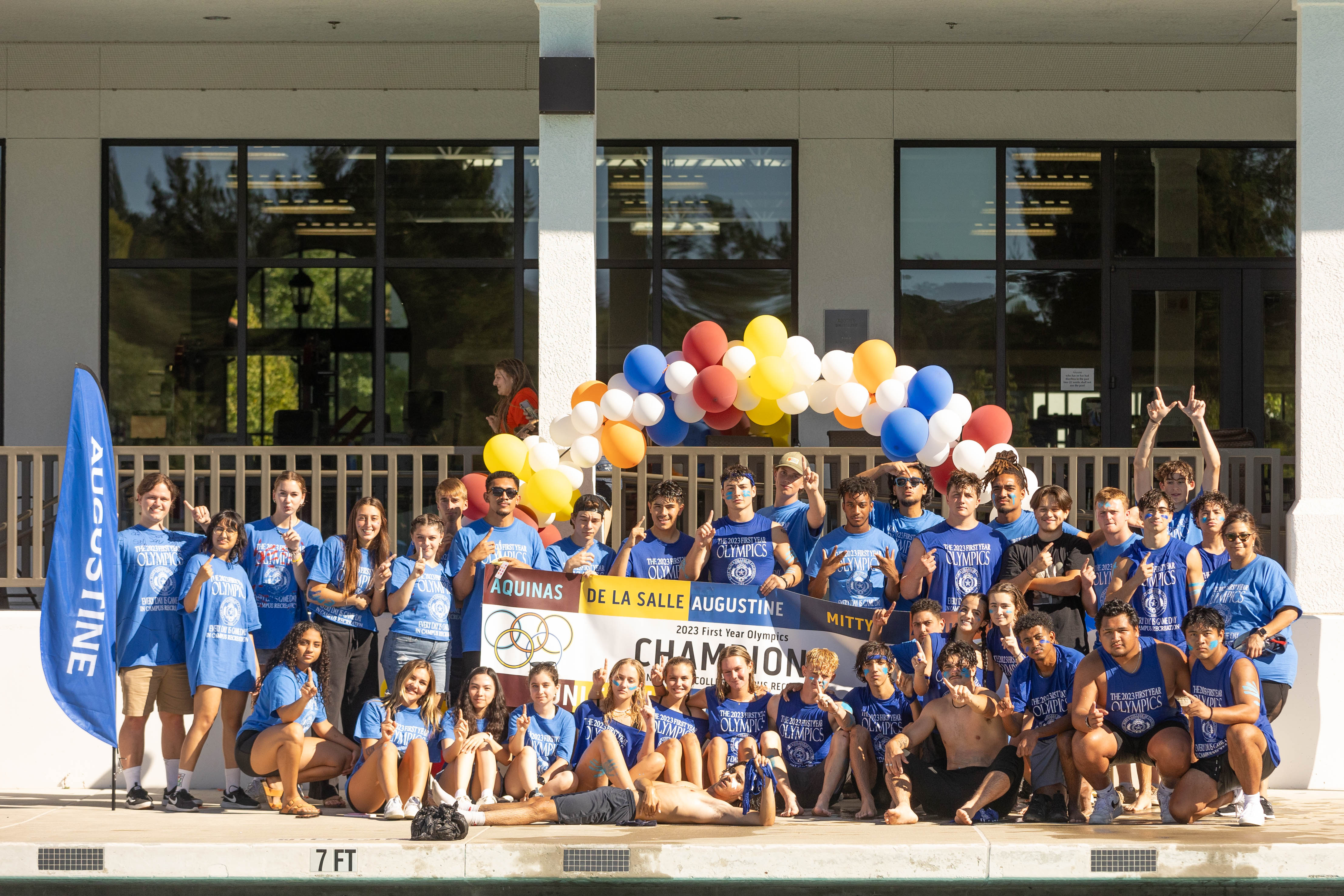 This year's winner, Augustine Hall stepped up the competition and secured the championship title with the final competition win in the cardboard canoe race. Each team competed fiercely amongst their fellow classmates where they squared off on team cheers, spirit and much more. Opening ceremony games like solving the Rubik's cube, pencil grab and the new additions, funded by the Enhancement Fee of the balancing ball test and coaster flip showed unique skills and dedication to win. 
Image
A few of the classic competitions like word puzzle and tricycle race still proved to be favorites, but the addition of box stacked gave participants a new brain teasing experience. 
Students were decked out in t-shirts, sponsored by Dunkin Donuts which continue to be the same colors worn by the first year residence since the start of the games.  The head to head competition included volleyball and dodgeball as well as the cardboard canoe boat building all took place in the recreation center. 
Image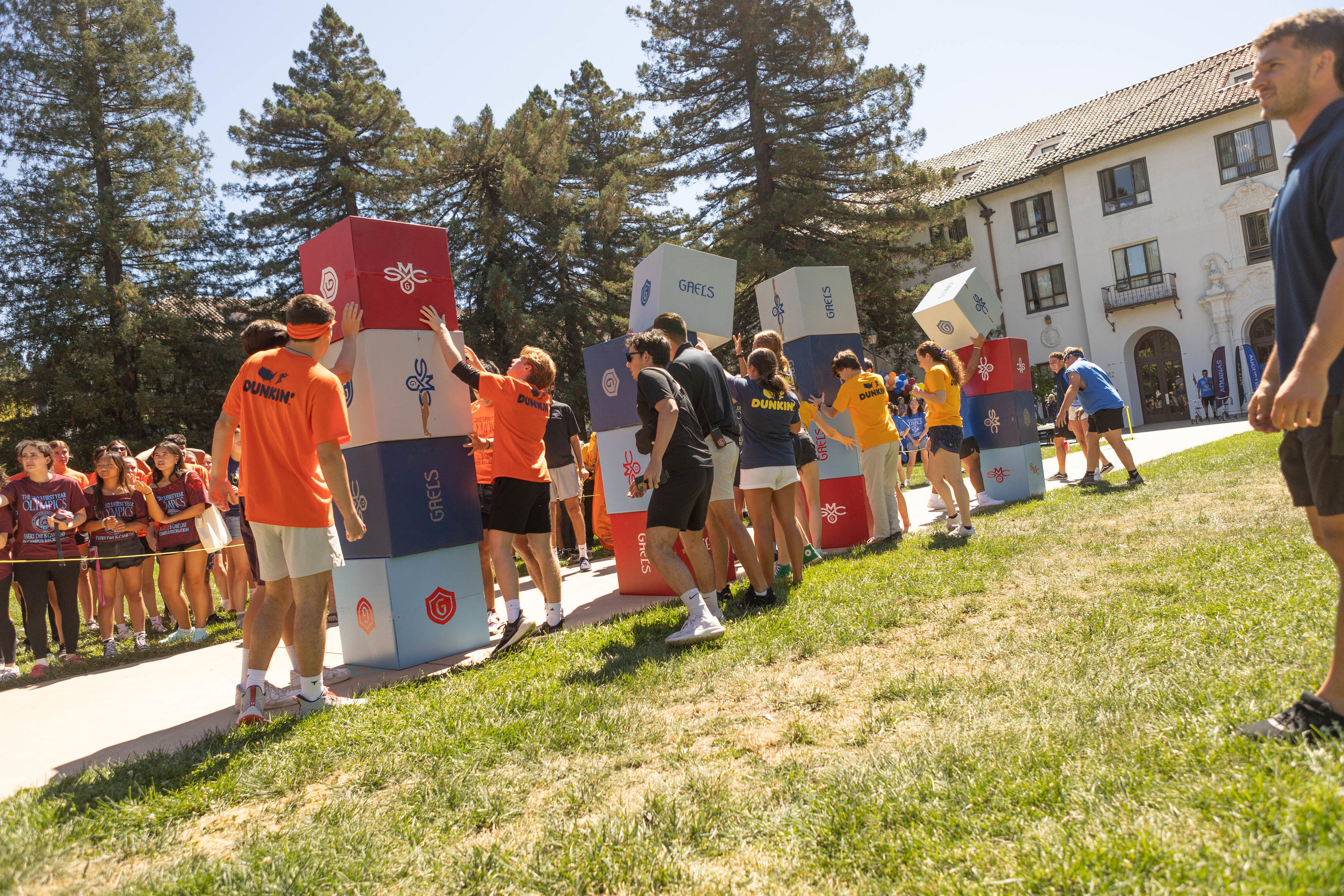 The day's events ended with the cardboard canoe race in the pool and Augustine Hall was crowned the Champions for the 2023 First Year Olympics.
Image
---
Find out more about Campus Recreation and register for an intramural sports team.