Gael spirit on display during March Madness
More than 300 people filled the lobby and surrounding lounges of the team hotel, the Hilton Albany. They came from all over, some from New York City, Connecticut, Rhode Island, and a good number from the Bay Area and San Diego.
The excitement reached its max when student-athletes and coaches passed through en route to the arena. They'd appear in small groups from the elevator bank, then make their way through the densely-packed fans, doling out high fives and hugs to fans from ages 8 to 80 (or thereabouts).
Image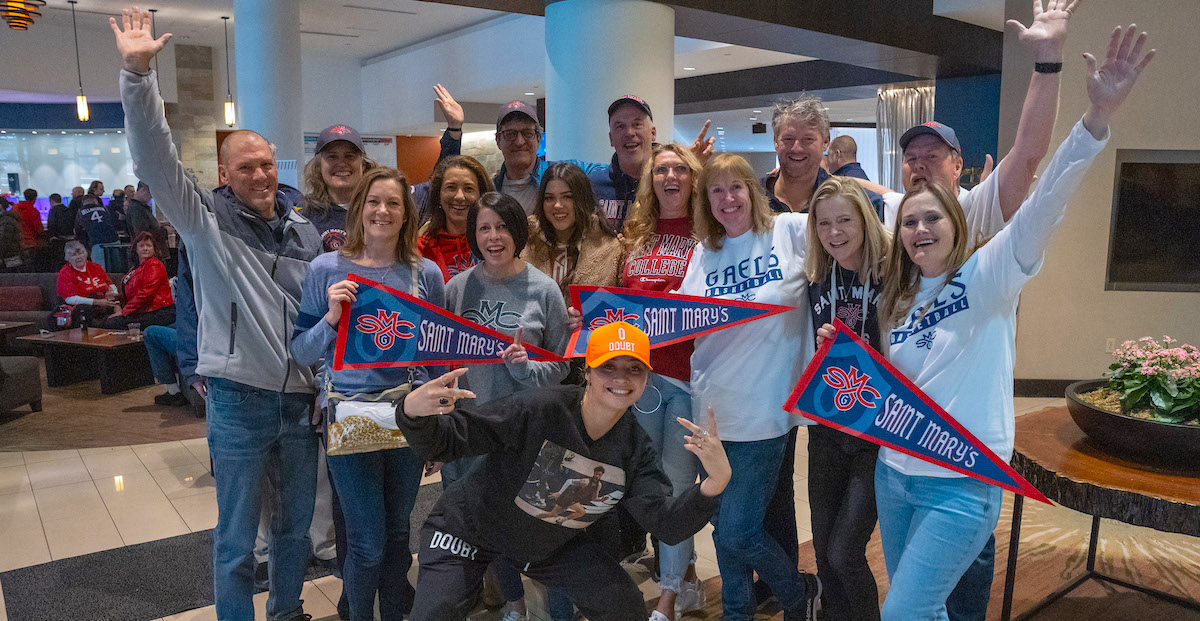 Above the cheers, the Sports Band played classic rock favorites and traditional team tunes, including SMC's fight song "On To Victory" while the Spirit Team danced, encouraging the fans. 
Image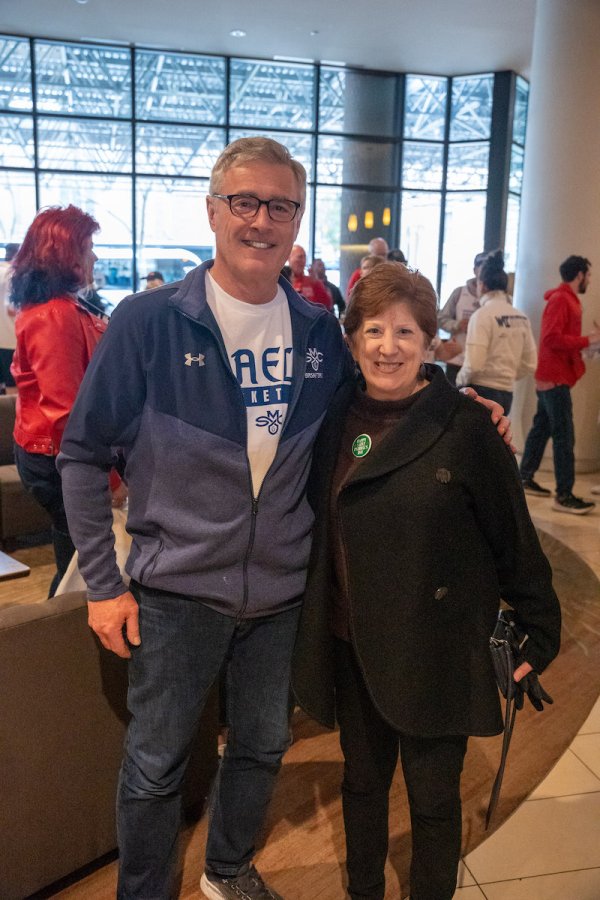 We even recruited a new Gael fan, Albany Mayor Kathy Sheehan. Alumna and current Albany resident Calea Oas '12 connected the city's head honcho with ours, President Richard Plumb.  
Early Sunday morning, more than a dozen Gael fans, staff, and students attended mass at St. Mary's church, next door to the team hotel. The presiding priest noted, "I understand we have a namesake in the tournament. I won't be foolish enough to tell you who to pray for. But I know who I'll be praying for."
Image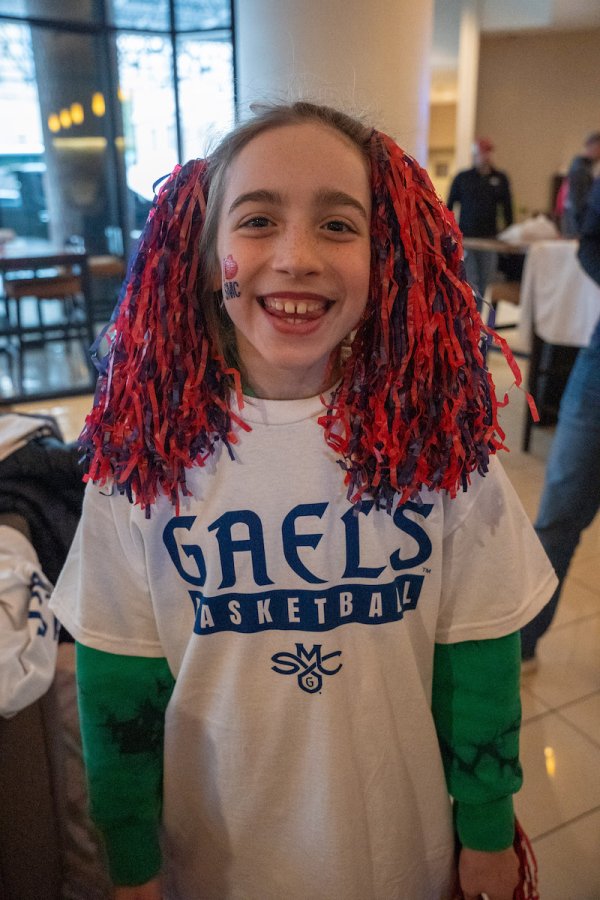 The party continued inside MVP Arena, two blocks away. Though outnumbered, Saint Mary's fan contingent was undeterred, rooting loudly from warm-ups beyond the postgame handshake line.
We hear from alumni more during March than just about any time of year. And we know it makes many of you proud to see Saint Mary's get much deserved recognition this time year. 
Remember, "in defeat or victory, it's Hail, Saint Mary's, Hail."