Gaels Basketball, History, and Tradition
There's always been a place in my heart for collegiate athletics and what it offers our student-athletes in terms of teamwork, discipline, and so much more. For me it's personal. Competitive rowing is what led me to college, and contributed greatly to my sense of teamwork throughout my professional career.
Richard Plumb, PhD, President | March 9, 2023
Among our 16 Division I teams, we're blessed at Saint Mary's College to have a powerhouse Men's Basketball program, a team that's reached postseason play for 16 years in a row. As we enjoy another exhilarating season and approach this weekend's Selection Sunday and the upcoming NCAA tournament, and as both our men and women student-athletes forge ahead in their respective sports, I've been thinking about all the great things a successful athletics program can bring, especially to a small college like ours.
We can and should leverage high-quality collegiate sports programs in ways that benefit the entire institution. Success on the court, the playing field, on the water, and on the track can bring more visibility, more excitement about the school, a more energized alumni and supporter base, and more attention given to our other programs and transformative educational experience. Ultimately, a winning sports program elevates the school's stature around the state, across the country, and oftentimes internationally.
An Integral Part of Our Legacy
I also thought it was worth exploring a bit of Gaels basketball history. The more I learn, the more I've come to understand and appreciate all the work that's taken place over the years by alumni, student-athletes, past and present coaches and supporters, and everyone else who has played a role in making Saint Mary's College a nationally recognized program. Remembering these alumni and legendary figures—who are such an integral part of our College legacy—helps create lasting pride for Saint Mary's and our community.
When people think of Saint Mary's basketball, many recognize the key role of coach Randy Bennett—and rightly so! His impact here has been extraordinary, with more than 500 wins and a list of accomplishments far too long to list here. But what strikes me most about Randy's imprint on Saint Mary's is the culture he has created. He's beloved by fans, alumni, supporters, and players alike, and he has helped make Saint Mary's basketball a signature and enduring part of our school's identity. We're proud to have him.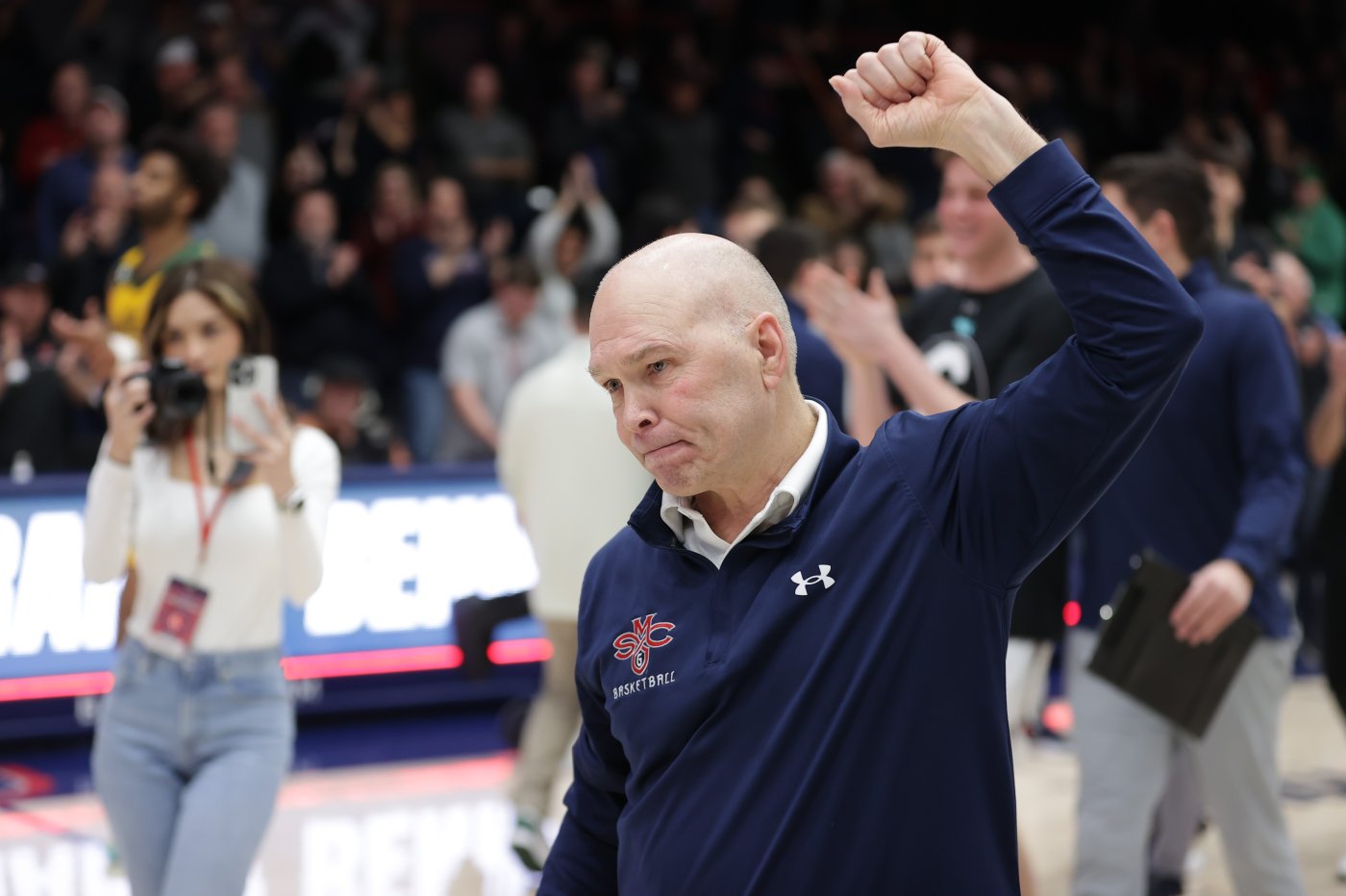 Even before Randy arrived on campus and set out to change the trajectory of our basketball program, there were other Gael legends who made their mark. We can't forget these important figures, as they laid the foundation for what would become possible later on.
In decades past, a number of Gaels went on to play professionally, for instance. Frank Kudelka and Ron Livingstone were the first two Gaels to reach the NBA (Kudelka made his NBA debut one day earlier than Livingstone, on Nov. 1, 1949). Then came Tom Meschery, who donned a Gaels jersey from 1958 to 1961 (including the '59 team that made the NCAA tournament). Tom was our first NBA standout and played with the Philadelphia Warriors after being drafted seventh overall in 1961. He played with some guy named Wilt Chamberlain (who I'm told was a pretty good player, too). I know there must be Gael alums out there who remember Tom, Frank, and Ron—and even saw them play!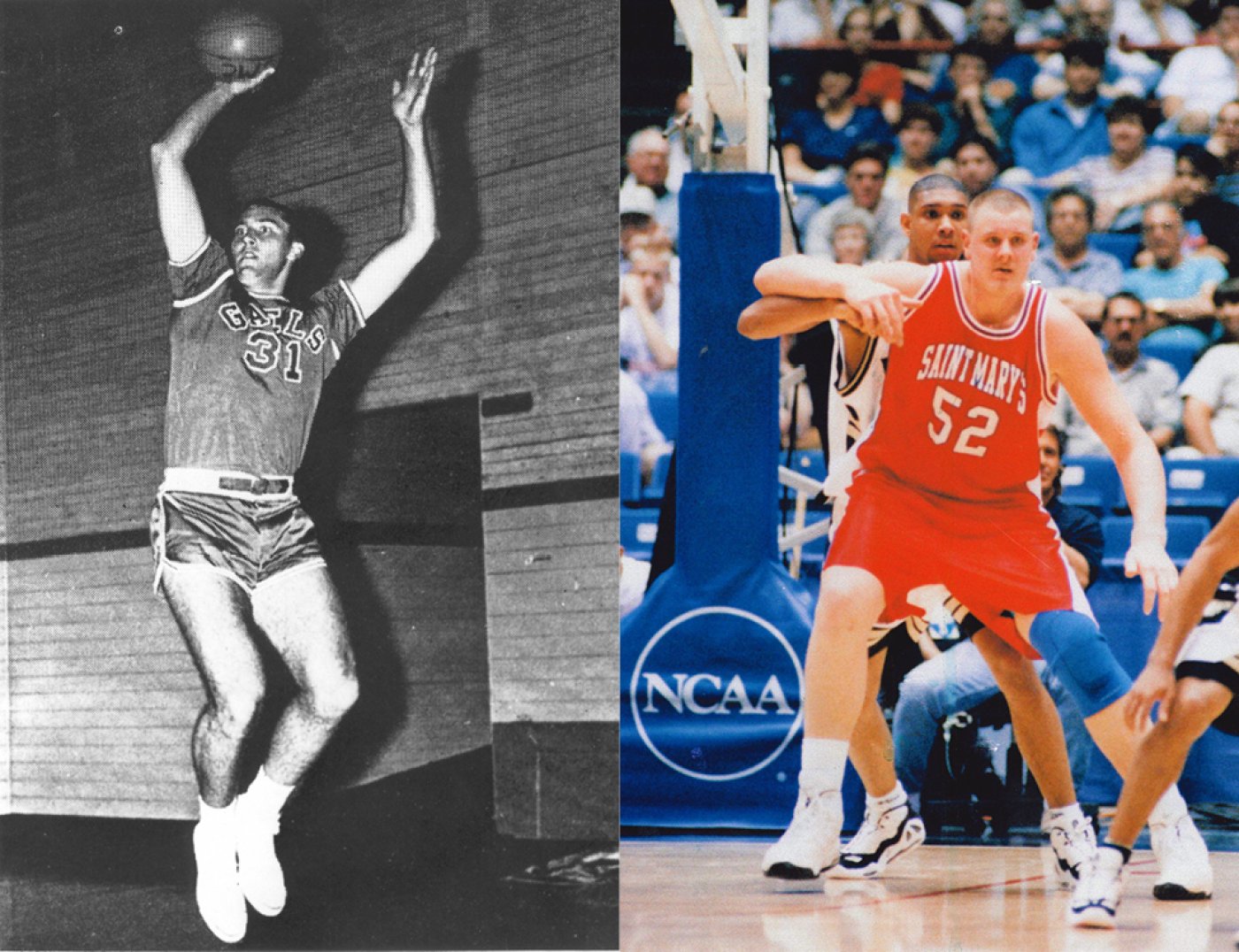 There are also the two teams—'89 and '97—that made the NCAA tournament just prior to Randy's arrival in 2001. I was sad to learn about last year's passing of Brad Millard, star of the '97 team. Brad battled Wake Forest player and future NBA legend Tim Duncan, and he was also the owner of a magnificent nickname, "Big Continent," in homage to his impressive size and physique. 
But it's the current Randy Bennett era that has really elevated our Men's Basketball program. I won't try here to capture all of his team's highlights, but let's just say his impact has been and remains astounding! Randy's leadership skills, basketball IQ, and love for his players are just a few of the characteristics that have made him one of the greatest collegiate basketball coaches in the country. 
Randy has done it with some exceptional players, of course. Patty Mills and Matthew Dellavedova, who are both active players in the NBA, join Tom Meschery as the only three Gaels men's players to have their numbers retired inside University Credit Union Pavilion, while women's player Anja Bordt has her jersey retired as well. Anja was the WCC player of the year in 1988-89 and 1989-90 and is a legend in her own right! Patty and Matthew are among three Gaels currently playing in the NBA (Jock Landale being the other). It's thrilling to watch their continued success.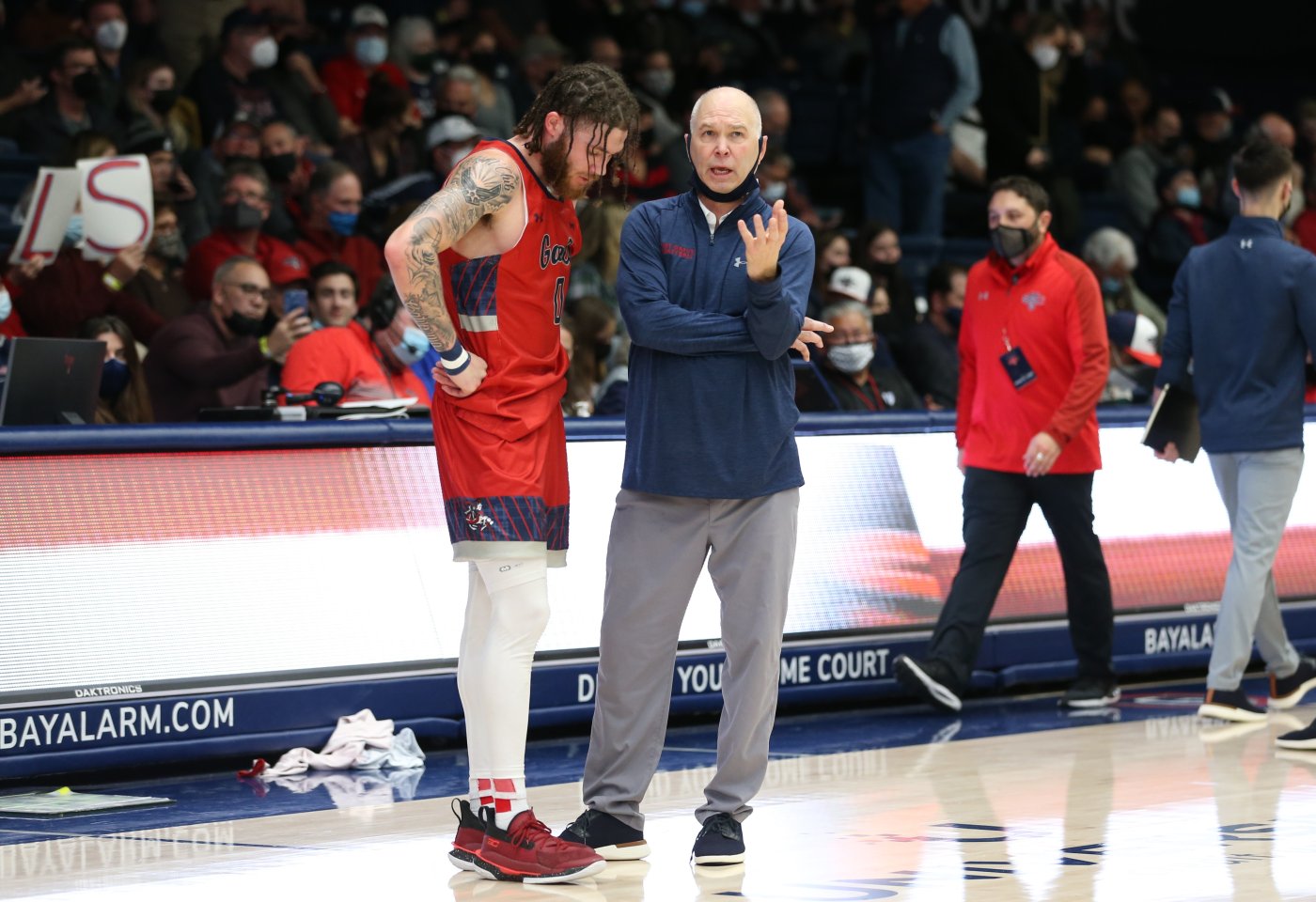 Finally, I should note that current Associate Head Coach Mickey McConnell—a former player of Randy's—is the author of perhaps the biggest shot in Saint Mary's history. With 1:22 remaining in the second round of the 2010 NCAA Tournament, Mickey banked in a three-pointer to put tenth-seeded Saint Mary's up over second-seeded Villanova 68–65, a lead the Gaels would never relinquish. It effectively sent Saint Mary's to the Sweet 16 for the first time in school history. I can only imagine the jubilation that ensued among the Gael faithful, not only there in the arena but back here on campus!
I've had the opportunity to go on the road with Randy and his team several times these past couple of seasons and spend time with some great fans that travel to support the team. It's amazing to see the kind of excitement, enthusiasm, and team spirit that a successful basketball program can generate, and I can't wait to see what comes during this postseason and for the next several seasons!
I hope to write in the future about other Saint Mary's athletics teams and programs, which deserve their own spotlight. In the meantime, no matter your sport of choice, I hope you can make it throughout the year to contests and games that allow you to cheer on your favorite Saint Mary's student-athletes. Go Gaels!