Gaels Outmuscle Warriors in Program-Record 79 Point Victory to Kick off Men's Basketball Season
It was a career-making night for much of the team. For Aidan Mahaney, the win came on the heels of making the Naismith Trophy watchlist.
The Gaels opened the Men's Basketball season with a dominant display of excellence against Stanislaus State, using their size and physicality to stifle the scrappy Warriors in a 107–28 victory. Offensively, Saint Mary's gained inside position to dominate, while on the defensive front, the Gaels' tenacious effort forced 17 turnovers.  
The first half was an absolute marvel, with the Gaels closing it out on a 25–0 run over the final 7:47. Despite the high-scoring output, not one Gael scored in double figures in the first frame, with all nine athletes who touched the floor getting involved in the scoring. Thirty-two of those first 50 points were scored in the paint, as the Gaels shot 53% from the field and held Stanislaus to just a 13% clip.  
Despite the hefty lead, Saint Mary's stayed locked in during half number two, continuing their brand of physical play, no matter which combination of the 13 Gaels who played were on the court. Twelve of those 13 players scored. In his Gael debut, Mason Forbes led all scorers with 19 points, just three off of his collegiate career-best from his Harvard days. 
The 79-point margin of victory marked the largest in program history. The previous record belonged to the 2010–11 Gaels, who defeated Chicago State 121–52. The 28 points that SMC allowed Stanislaus State also marked the fewest points allowed by the Gaels in a single game since the 2016–17 team held San Diego to 27 points.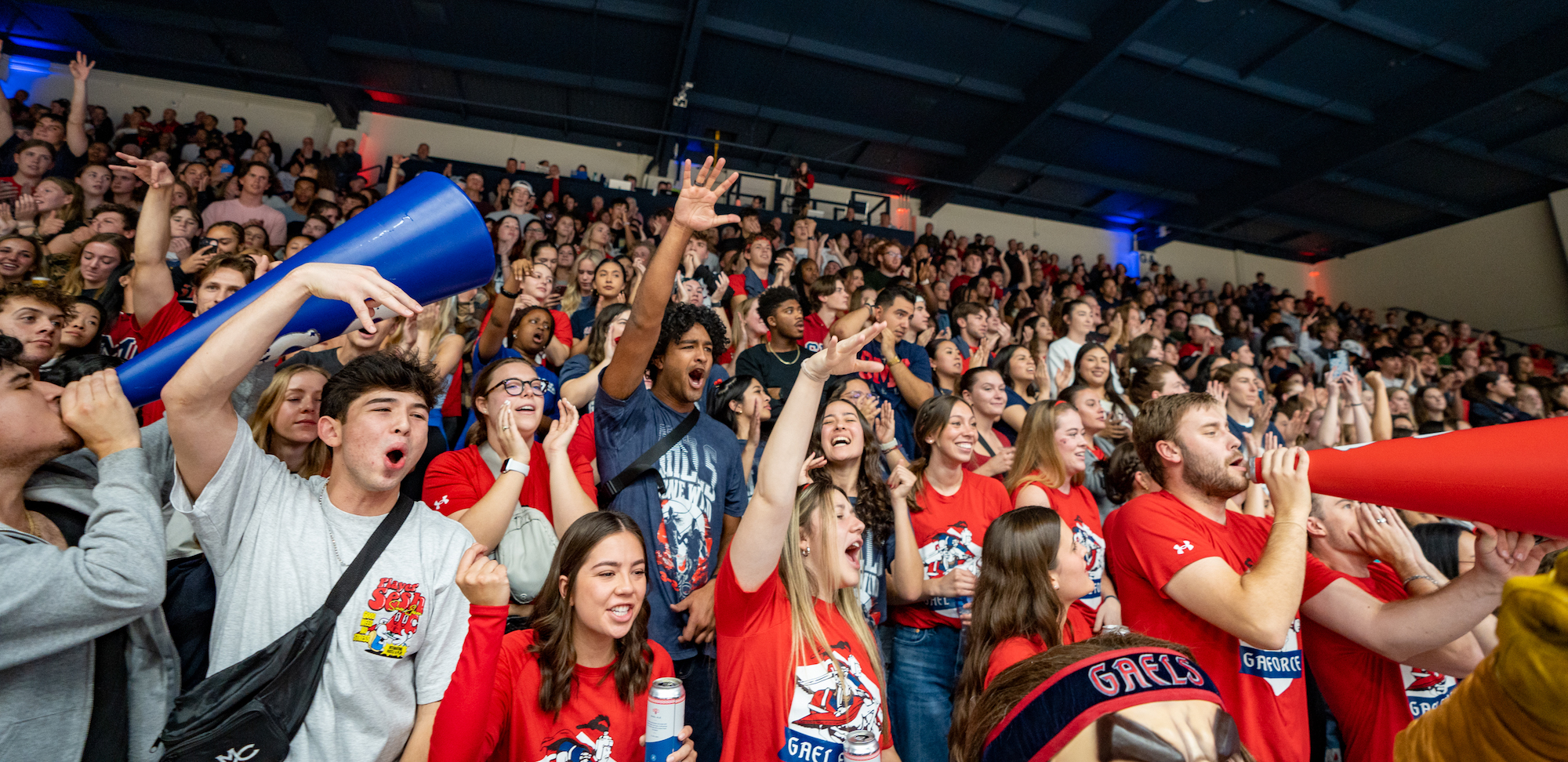 Allow Him to Re-Introduce Himself
Gaels fans only saw Joshua Jefferson in brief spurts during games last season. In this season's opener, Jefferson made sure his name was known, scoring a career-high 12 points. He also ripped down a career-best seven rebounds—good enough to tie his career mark, and making him an overall nuisance to Stanislaus State on offense and defense alike.
Jefferson was recently named to College Hoops Today's "20 under-the-radar breakout players for the 2023–24 college basketball season." He made sure that recognition was well merited. 
He's a Playmaker—and on Awards Watchlists
In his freshman campaign with the Gaels last season, Aidan Mahaney quickly gained notoriety as a knockdown shooter and a prolific scorer. On Monday night, on top of his 15 points, Mahaney proved he can distribute the rock as well. Mahaney tied his career-high by dishing out five assists, as he occupied the point guard role for a decent chunk of minutes while starting point guard Augustas Marciulionis dealt with foul trouble.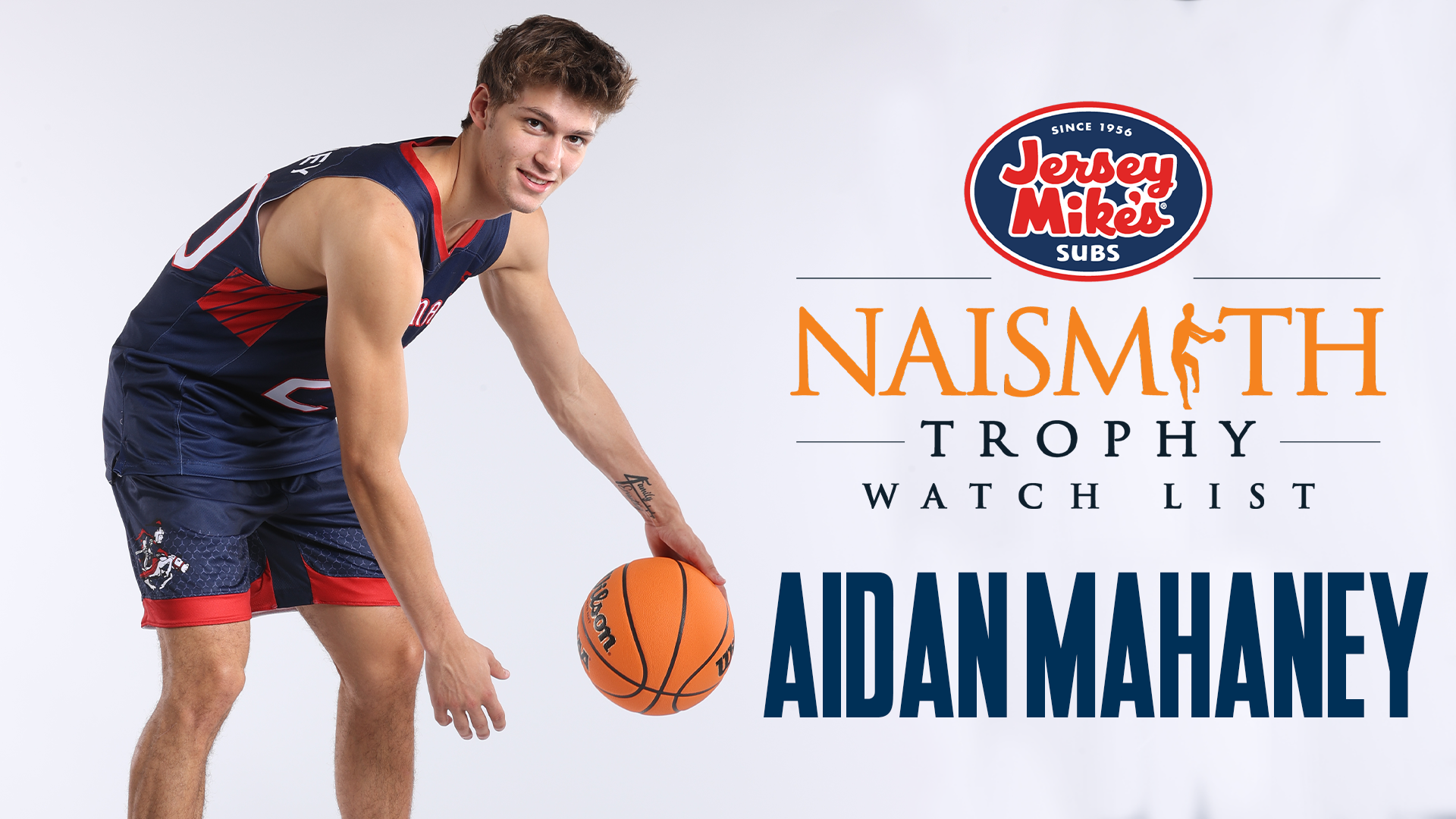 Mahaney's five assists came on the heels of some exciting news: In addition to recently being named to the Jerry West Shooting Guard of the Year Award, has also been named to the preseason watchlist for the Jersey Mike's Naismith Trophy.

The Jersey Mike's Naismith Trophy is presented to the most outstanding men's and women's basketball player who achieves tremendous on-court success. The award history goes back to 1969. Recent winners include NBA All-Stars Zion Williamson, Anthony Davis, and Blake Griffin. 
Clearly, the ability to not only score but also to enable his teammates to score is helping Mahaney gain recognition as one of the top players (playing for one of the top teams) in the nation. 
Career Nights A-Plenty
Joshua Jefferson and Aidan Mahaney were not the only players who got in on the career-high setting evening. Although he was one point off of his scoring best, center Harry Wessels was ferocious on the glass, ripping down a career-high eight rebounds. That tied him with Mitchell Saxen for the team lead, while also tying his career bests with two assists and two blocks. Luke Barrett and Chris Howell each also recorded career nights on the glass, with six and five rebounds respectively, all part of a 59–22 rebounding performance by the Gaels.
Rounding out the numerous career-highs were four Gaels who made their collegiate debuts this evening. In just ten minutes of play, Rory Hawke dropped 13 points on 4–5 shooting from the field and a perfect 3–3 clip from beyond the arc. Point guards Cade Bennett and Jordan Ross each scored three points, with the former dishing out four assists and the latter bringing in four rebounds and two assists.
Next Up: Veterans Appreciation Night 
The Gaels play host to the University of New Mexico on Thursday, November 9. Tip-off is scheduled for 7 PM inside UCU Pavilion. 
As part of Veterans Week celebrations at Saint Mary's, the game is also Veterans Appreciation Night. SMC Military-Affiliated Gaels can RSVP for a guest ticket and free T-shirt. Read more and RSVP.
WATCH: Mitchell Saxen, Aidan Mahaney, and Head Coach Randy Bennett discuss their record-setting game.
READ MORE: This story as it was originally published at SMCGaels.com
Gaels Men's Basketball Check in at No. 23 in Preseason AP Poll