Saint Mary's Recognized as Top Producer of Fulbright U.S. Scholars
Fulbright is the flagship program for international educational exchange. And it's one high-profile way Saint Mary's educators connect their teaching and research with communities around the globe.
Fulbright scholars occupy a prestigious space in global scholarship and international educational exchange. As was announced today in The Chronicle of Higher Education, Saint Mary's College has earned recognition for its role in fostering that important work: The College has been named a Fulbright Top Producing Institution for U.S. Scholars by the U.S Department of State's Bureau of Educational and Cultural Affairs.
In recent years, faculty from all four schools of Saint Mary's have received awards from the Fulbright U.S. Scholar Program. That includes faculty in the School of Liberal Arts, School of Science, School of Economics and Business Administration, and the Kalmanovitz School of Education. 
The research by these educators has shaped the work they do in the classroom and led to important scholarship in their fields—with research focused on disease-resistant genes, gathering transnational migrant narratives, and exploring unique factors in the rise of India as a global economic power. Recent Fulbright research has also taken faculty to England and Greece, France and Myanmar. 
"This kind of recognition shows the quality of faculty we are honored to have at Saint Mary's," said President Richard Plumb. "The effort of our educators broadens the College intellectually, creates opportunities for collaboration, and attracts like-minded researchers and scholars around the globe. Collectively, and with the help of Gael student researchers, there is no limit to the kind of impact we can have on society. We're delighted to be recognized in this fashion."
Preventing Disease and Finding Environmental Heroes
During the 2022–23 academic year, two Fulbright scholars from Saint Mary's have been engaged with work in England and France—one focused on the prevention of chronic disease, and one examining climate change and environmental activism as it might connect to the stage.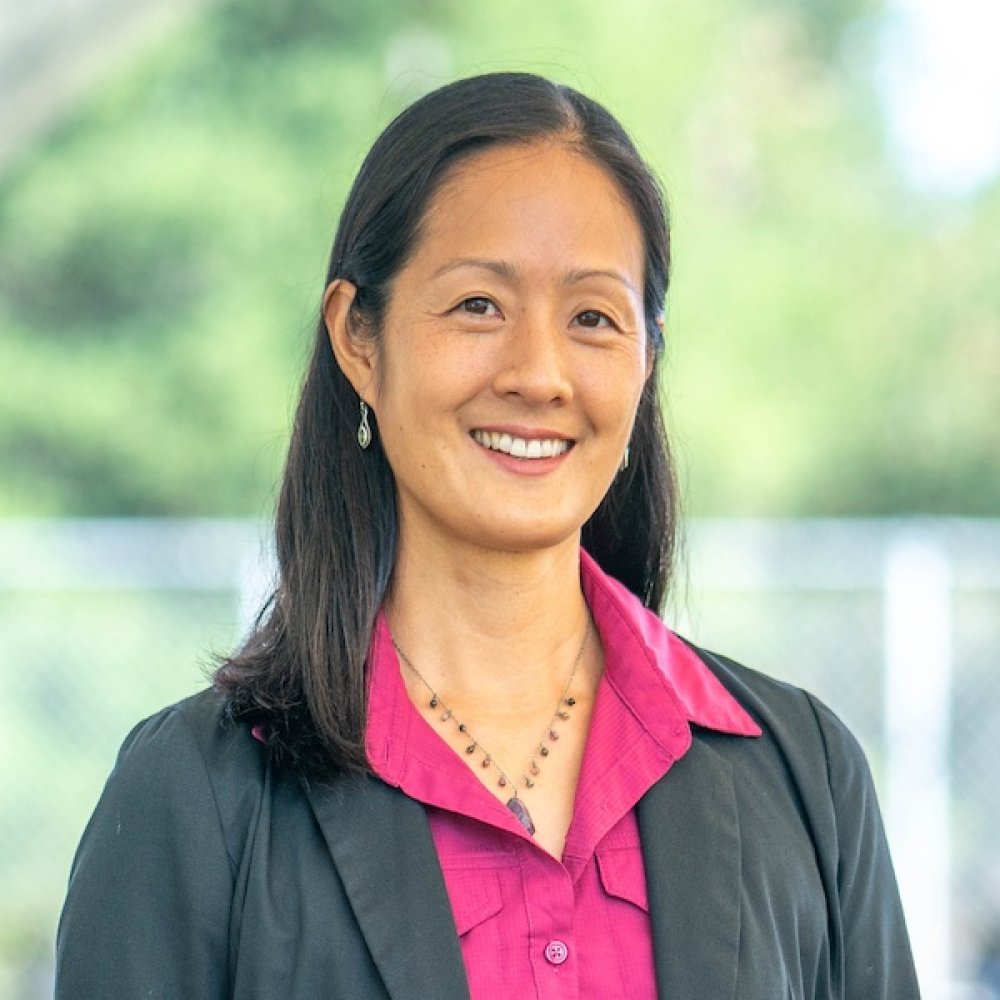 This year Chi-An Emhoff, an associate professor in the Department of Kinesiology, is based at Université Savoie Mont Blanc in France thanks to a Fulbright. Her background is multidisciplinary, including a bachelor's in Mechanical Engineering from MIT, a master's in Human Physiology from the University of Oregon, and a PhD in Integrative Biology from UC Berkeley. As a scientist, Emhoff is interested in the role of physical activity in the prevention of chronic diseases from the standpoint of energy metabolism. Her research focuses on whole-body adaptations related to carbohydrate storage and utilization that come with endurance training.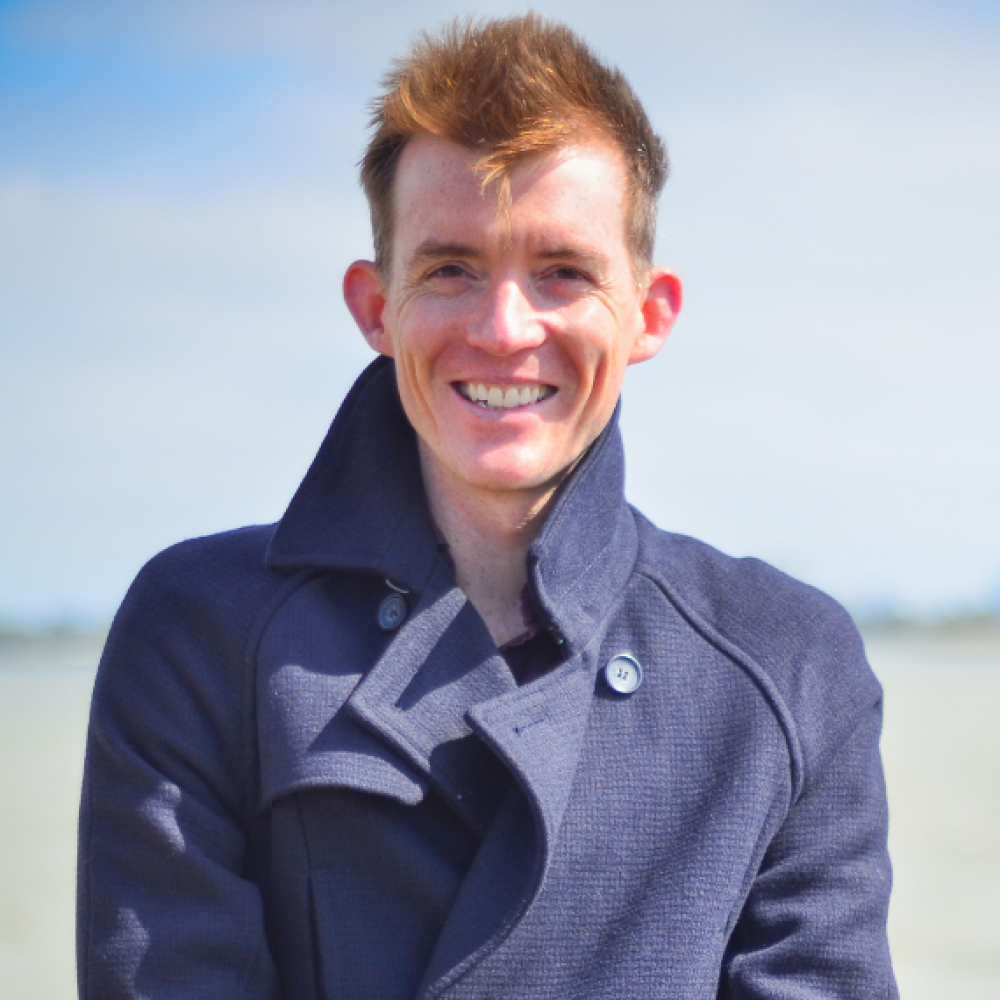 Daniel Larlham teaches Theatre in SMC's School of Liberal Arts. As a Fulbright Scholar, earlier this year he was hosted by the University of Roehampton's School of Arts while pursuing his research project "Heroism in the Anthropocene," which examines climate change and environmental activism from a mytho-dramatic perspective. A performance researcher and theatremaker, he holds a PhD in theatre from Columbia University and an MFA in acting from New York University. 
Other SMC educators to receive Fulbright scholar awards in recent years include: 
Helga Lénárt-Cheng, who teaches World Languages & Cultures in the School of Liberal Arts and serves as a Fulbright campus advisor for students and faculty

Keith Garrison, who teaches Biology in the School of Science

Kathleen Taylor, who teaches Leadership in the Kalmanovitz School of Education

Saroja Subrahmanyan, who teaches Marketing in the School of Economics and Business Administration 

Jyoti Bachani, who teaches Management & Entrepreneurship in the School of Economics and Business Administration
María Luisa Ruiz, a professor of Spanish and Latin American literature, was a recent recipient of a Fulbright-Hays Cultural Exchange Award. That took her to Mexico in 2021 as part of a select group of scholars exploring African heritage in Mexico—a program that, in turn, enriches her teaching of students at Saint Mary's. 
Recent alumni have benefited from Fulbright programs as well. John Edward Ellis completed his MFA in writing at Saint Mary's in 2017. Last year he was the recipient of a Fulbright fellowship to Senegal and embarked on his first book-length project, a collection of essays about the Senegalese people and culture.
Among the Largest and Most Diverse Exchange Programs in the World
Fulbright is the U.S. government's flagship international educational exchange program. It is also among the largest and most diverse exchange programs in the world. Since its inception in 1946, more than 400,000 participants from all backgrounds and fields—including recent university graduates, teachers, scientists, researchers, artists, and others, from the United States and over 160 other countries—have participated in the Fulbright Program. 
"On behalf of President (Joseph) Biden and Secretary of State (Antony) Blinken, congratulations to the colleges and universities recognized as 2022–2023 Fulbright Top Producing Institutions, and to all the applicants who were selected for the Fulbright Program this year," said Lee Satterfield, Assistant Secretary of State for Educational and Cultural Affairs. "Thanks to the visionary leadership of these institutions, administrators, and advisors, a new generation of Fulbrighters—changemakers, as I like to say—will catalyze lasting impact on their campus, in their communities, and around the world." 
At Saint Mary's, the Office of Research, led by Director Elizabeth Gallagher, supports faculty in planning Fulbright applications. Associate Professor and Director of the Honors Program Helga Lenart-Cheng also serves as the official Fulbright Campus Advisor and advises both student and faculty applicants.
The Fulbright Program was established over 75 years ago to increase mutual understanding between the people of the United States and the people of other countries. While the primary source of funding for the Fulbright Program is an annual appropriation made by the U.S. Congress to the U.S. Department of State's Bureau of Educational and Cultural Affairs, it benefits from additional support from foreign partner governments, non-governmental organizations, private organizations, corporate partnerships, and individual donors. Importantly, U.S. and foreign host institutions provide support as well. 
READ MORE about international programs and initiatives at Saint Mary's.
More information about the Fulbright Program: fulbrightprogram.org
---
Ben Enos is Director of Media Relations at Saint Mary's. Write him. 
Steven Boyd Saum is Executive Director for Strategic Communications and Content at Saint Mary's and previously directed the Fulbright program in Ukraine. Write him.