Science Students Explore the Role Wetlands Play in Mitigating Climate Change
With the Summer Research Program in full swing at Saint Mary's, Biology major Caroline Bolen '21 and Environmental Studies major Rosa Nelson '23 have been busy in the lab and the field, working to protect coastal wetlands in the local Bay Area.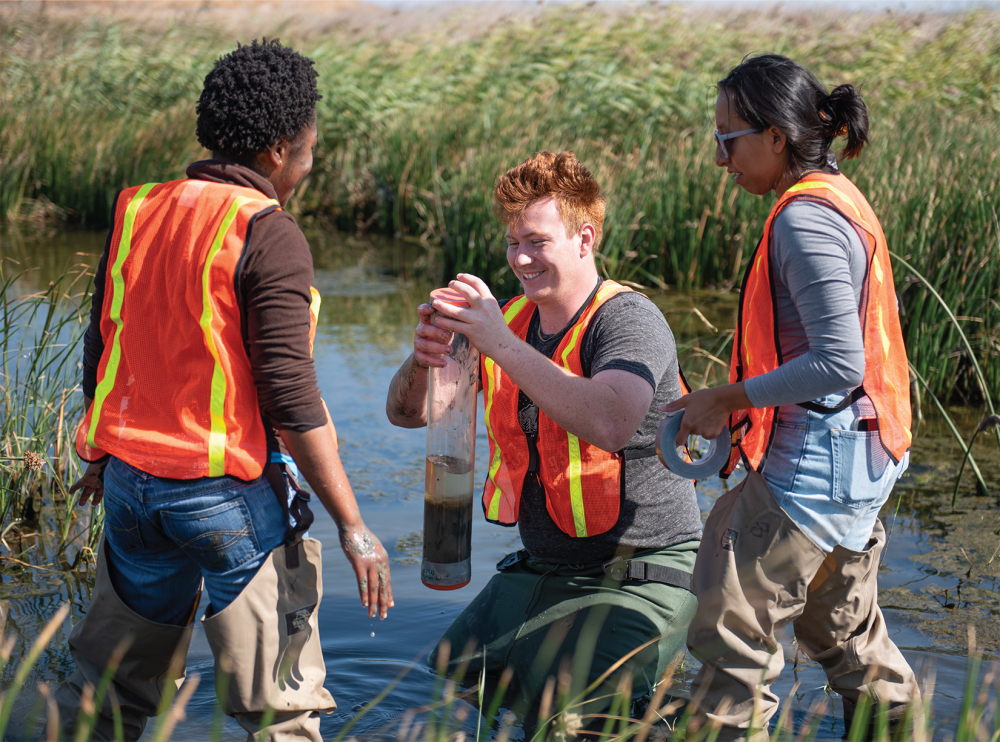 "We're studying the rate at which coastal urban wetlands in Contra Costa County capture and store carbon below ground in sediments and the potential of these ecosystems to mitigate pollution in the form of toxic heavy metals," explained Bolen. 
"There's so much that this could lead to because the idea of blue carbon—which is just carbon that's stored in coastal and marine ecosystems—it's a relatively new concept and hasn't been thoroughly researched," she said.
Bolen and Nelson both credited their faculty mentor and Environmental and Earth Science Professor Nekesha Williams for going above and beyond to guide them through the Summer Research Project and prepare them for successful post-graduate careers. 
"I'm planning on getting a master's degree in ecology or maybe wildlife biology," Bolen said. "Undergraduate research experience is so important when getting into a master's or PhD program, so this will just be so helpful for that in so many respects."
"I went into this just thinking it was going to be 10 weeks of science and I was going to work in this lab," explained Nelson. "It's been a lot more than that. It's career and professional development." 
Gaining Skills for the Next Chapter
Nelson, who plans to become a professor, said this unusual research opportunity at Saint Mary's is important in achieving her career goals. "I don't think we'd get that at a bigger school, where we're just research assistants. Professor Williams really takes time and answers our questions. That's given me a lot of confidence getting ready for grad school and getting ready just to be in a different time of my life." 
Professor Williams described how students gain necessary skills and experience through the Summer Research Program:
"Student researchers have developed their field research skills. This skill is very important for these particular students as they both are interested in pursuing careers that would require them to be out in the field a lot. These researchers also learned important laboratory skills, such as determining sediment grain distribution using the hydrometer method. Students will continue to develop their data analysis and interpretation skills throughout the duration of the project."
"The most enjoyable part of the research as a mentor is witnessing the growth and confidence of my undergraduate researchers," said Williams.
Over the past few weeks, Bolen and Nelson collected samples at the Bay Point Regional Shoreline and the Radke Martinez Regional Shoreline. "The best part is getting to go out in the field, and then seeing how we just grabbed sediments, and then it turns into so much more than just dirt," said Nelson. "You interpret the data, and it tells us a whole story about the sediment sample collected, about this wetland, and about the climate change that's happening to the wetlands. That's just really amazing," she added.
Image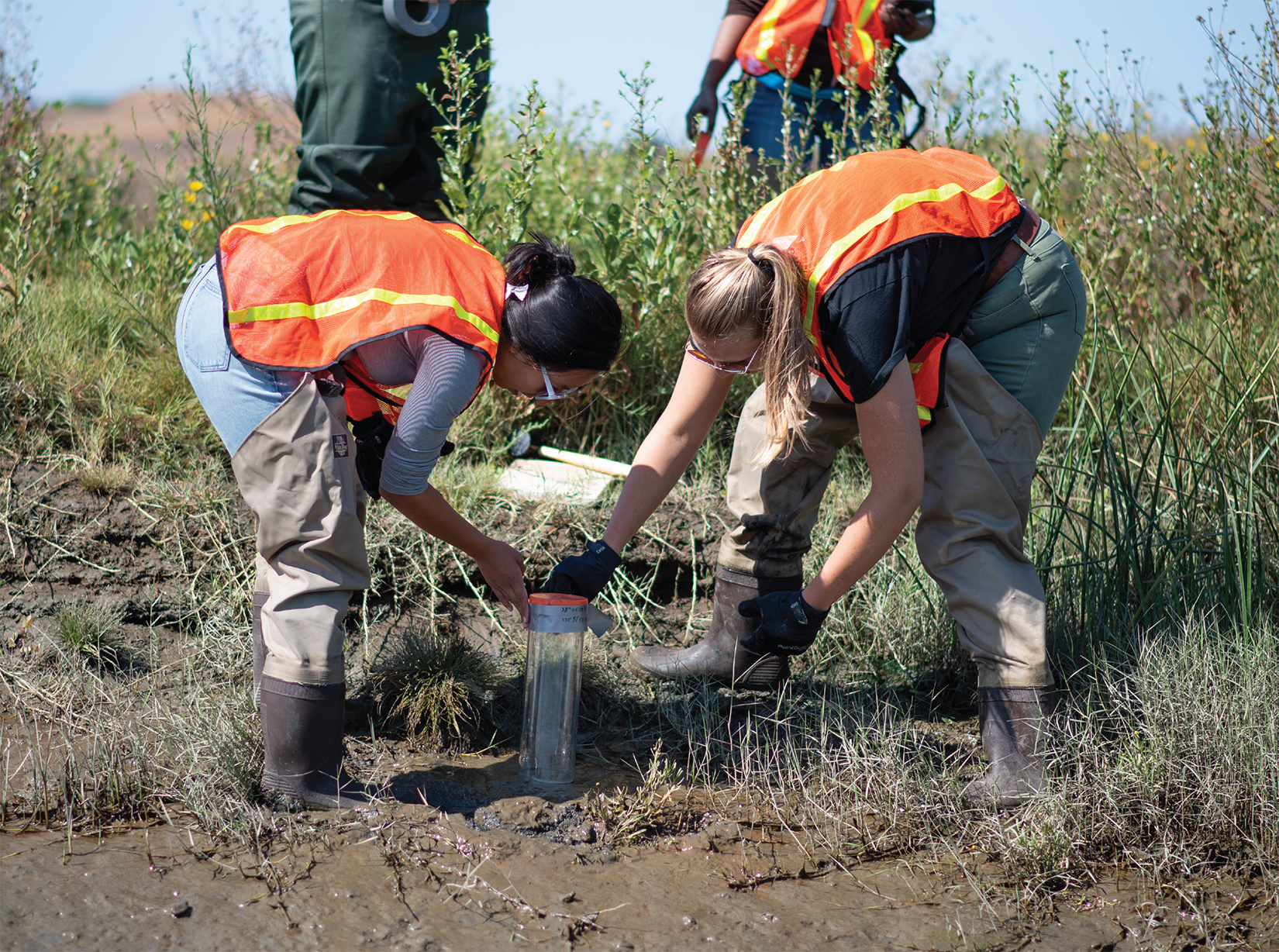 Image