In Their Own Words: Business Graduate Student Brian Muganda Is Saying Yes to Every Opportunity
After traveling from Nairobi to Moraga, SEBA grad student Brian Muganda hasn't slowed down a bit. When he's not studying or working, he attends every game, lecture, or event possible. For him, Saint Mary's has been a "chance to begin life anew."
In the In Their Own Words series, we introduce you to the Gaels you need to meet—students, alums, faculty, and staff—and let them share their singular stories.
Meet Brian Muganda, a graduate student in Saint Mary's School of Economics and Business Administration. After earning his Bachelor of Commerce in Finance from Kenyatta University and spending a few years in the workforce, Muganda is pursuing his master's and gaining the know-how and connections to make his mark on Silicon Valley.
Degree
Master's in Business Analytics
Expected graduation date
Spring 2024
Hometown
Nairobi, Kenya
On leaving home
Up until coming to Saint Mary's, I'd never left Africa. I'd been to the border of our two neighboring countries—Uganda and Tanzania—but beyond that, this was my first time outside of our country. When you're the minority, it feels different. But it hasn't been overwhelming. Everyone's incredibly nice, of course. So far, it's been a really, really great experience.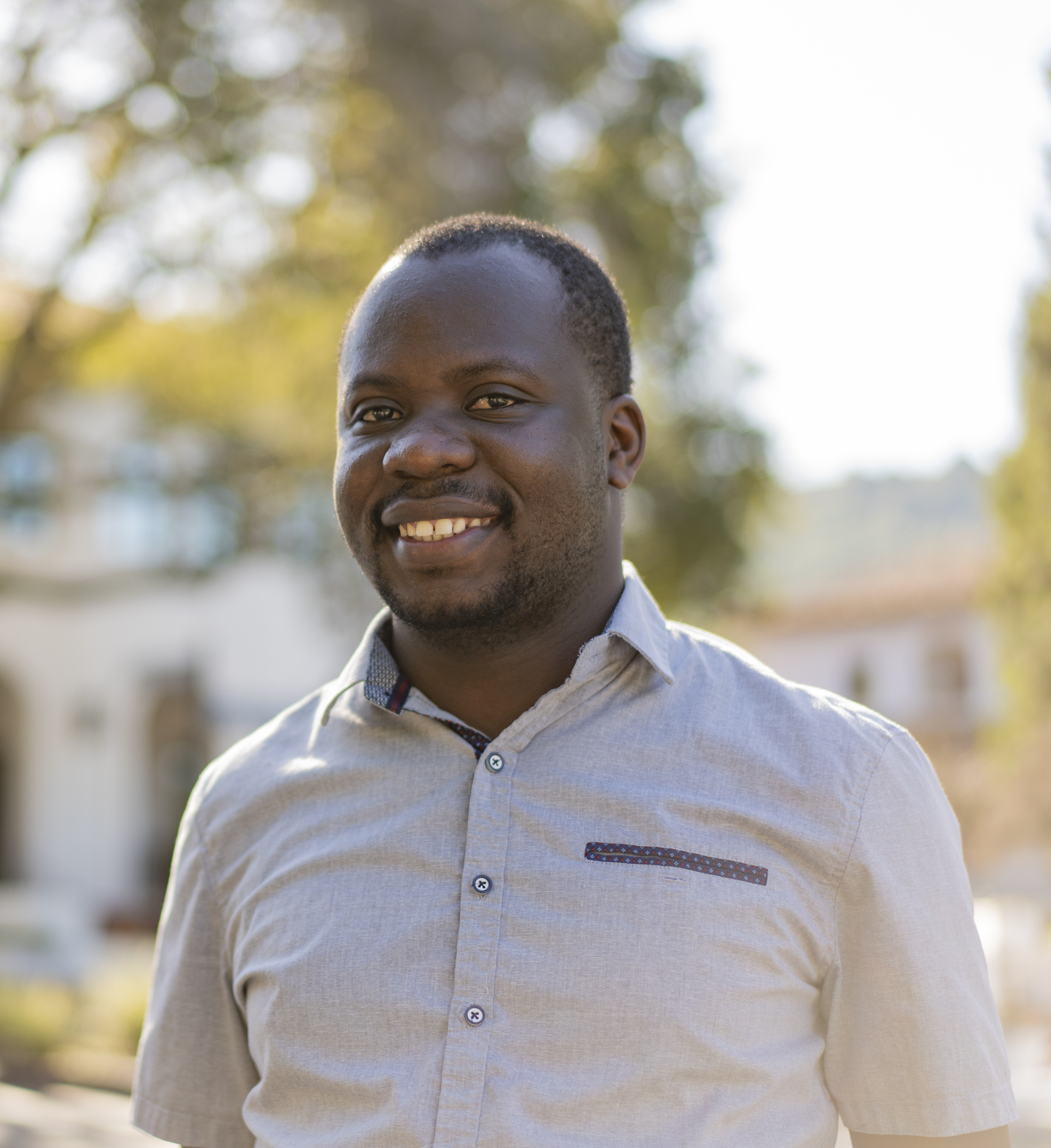 Living in the Bay Area
For me, it's like a chance to begin life anew, starting from scratch. I now have friends who teach me Spanish and will speak to me in Spanish. I have friends who take me out to American football matches, friends who offer to drive me around the city. It's all been very exciting.
On trying everything
Right before this interview, I went to pick up my award for the Fall Challenge; the Student Life office had a competition to see who could attend the most events. 
I try to go to as many events as possible—I've attended Indian events, Spanish events, tasted different food from many different people, gone to basketball games, to the Black Student Union. And there are always a lot of networking events from industry experts: leaders from KPMG and LinkedIn, for example. It's just a whole experience. You get the chance to live the American life in this small community.
How he came to Saint Mary's 
I was first of all thinking of Silicon Valley. I also knew I wanted Business Analytics, and looking at Saint Mary's, it was one of the schools that started its program earlier on, compared to other schools. The program also has a practicum at the end of it, where you get to work on real-life projects. That seemed ideal to me, because I didn't want to just do theory alone. I wanted to be able to use the knowledge and skills gained to solve real-world problems.
The Saint Mary's experience
I really appreciate the small class sizes. Plus, I get to go to class with people who are currently working, so they know what the industry demands. They can share tips on what I should focus on. And the professors—most of the professors I consider my friends. They guide you beyond just the normal classroom experience, beyond the grades; they really want you to succeed. And they're also experts in the industry. They're not just talking about theoretical things they don't understand. They've been in the field or are currently working there. 
Next steps
My program allows me to take ​optional practical training after graduation, to gain more understanding in my field. I would love to take advantage of that, because it's a rare opportunity to be able to work and learn in a multicultural environment. So many people want that, and this program has enabled me to do so.
Beyond that, I wouldn't want to limit myself. If it happens that a startup picks me up and it becomes something big, I'd definitely want to take part. Or if a major company picks me up, I'm also open to that. That's the beauty of this area: There are so many people coming up with new things, new technologies. I'm open-minded to all of it.
Advice to potential international students?
I'd encourage them to venture out. Most of them want this. And it's worth it. They won't regret it. It can be overwhelming, but it gets easier. Every weekend now, I'll receive a phone call from friends and be told, "Where are you? Can you go out?" 
So if they get the chance to come, let them not hesitate. Let them come and live their dreams. 
(This interview has been condensed and edited for clarity.)
Saint Mary's online and traditional graduate Business degrees are consistently ranked among the best of the best by US News & World Report, PayScale, and College Consensus. See what programs we offer.
Are you an international student considering Saint Mary's? Explore international student resources.
---
Hayden Royster is the Staff Writer at the Office of Marketing and Communication for Saint Mary's College. Write him.