Admitted International Students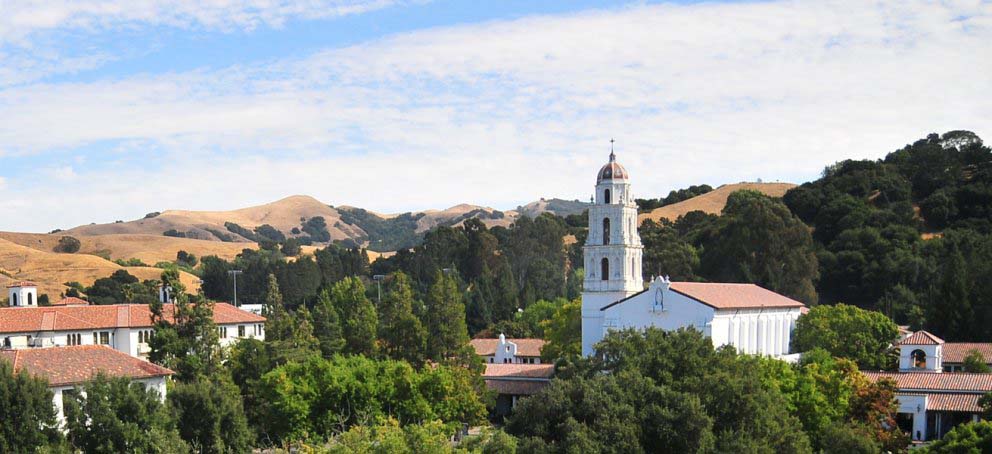 Body
We're so glad you're a Gael!
Orientation
All international and exchange students must attend a mandatory orientation with the Center for International Programs.  Please plan to arrive in the U.S. on time for orientation.
Spring 2024 Orientation
F-1 International Student Orientation: January 31, 2024
J-1 Exchange Student Orientation: February 01 & 02, 2024
On-Campus Housing
Please contact our Housing Department at housing@stmarys-ca.edu for information about application deadlines, room availability, pricing, and move-in dates.
Payments: Instructions for International Wire Transfers
To make tuition, housing or other payments to Saint Mary's via international wire transfers, please use the following information:
Saint Mary's College of California
Bank of America
100 West 33rd Street
New York, NY 10001
Account Number: 14738-00888
ABA Transit Number: 0260-0959-3
Swift Code: BOFAUS3N
In the memorandum (memo) section of the wire transfer, be sure to add the student's full name, Saint Mary's student ID number and any other important information, so that the payment is credited to the correct account.
International Transfer Students
If you're currently studying in the U.S. on an F-1 visa at another institution, you can transfer your SEVIS record to Saint Mary's.  Speak with the International Student Advisor or the International Student Office on your campus about transferring your SEVIS record.  You will need to complete the top half of Saint Mary's SEVIS Transfer Form and your current institution will complete the bottom half.  Return the completed SEVIS Transfer Form to the Center for International Programs, and we will issue you an I-20.
Health & Wellness
Health insurance is mandatory for all students.  International and exchange students will automatically be enrolled in UnitedHealthCare through Saint Mary's.
UnitedHealthCare covers sickness and accidents only, and does not provide dental or vision coverage.
The healthcare system and medical procedures in the U.S. can vary greatly from services provided in your home country.  The ability to schedule appointments with a doctor and being able to communicate your condition or symptoms are quite important.  Be prepared when you arrive to the U.S. by bringing all relevant health reports, your medical history, your immunization records, and all prescription medication to keep up your good health while studying at Saint Mary's.  Maintaining good health while studying is of upmost importance.
All incoming international students should download and complete the current Medical History Form from the Health & Wellness Center website.  This will ensure that the Health & Wellness Center has the most up-to-date information about your medical history, immunization records, prescriptions, etc. when providing you with healthcare services.
As you prepare to travel, be sure to keep the following in mind:
Dental, optometric, gynecologic and other routine medical appointments should be obtained from your regular health care provider before coming to the U.S.
Bring an extra pair of eyeglasses and contacts.
Bring a copy of your medical history and immunization records, even if they are not in English.
Bring all prescription medications with you.  If possible, bring an extra 3-month's supply.  Note that some prescription medications sold in other countries may not be available in the U.S.
Make an appointment with the Health & Wellness Center on campus to get a prescription for any chronic conditions.
Saint Mary's Student ID Card
You can apply for an SMC Student ID before you arrive on campus!  Complete the SMC ID Card form to apply.
The photo that you submit should be similar to a passport or visa photo.  Do not wear a hat, sunglasses or anything that covers your face or head.  Your ID card will not be printed if your face is obscured or not clearly visible.  You will receive an email when your ID is ready to be picked up from the Business Office in Filippi Hall.  Any questions about your student ID card should be sent to business@stmarys-ca.edu.
All students must have a student ID because you will need it for the following services on campus:
Oliver Dining Hall
Joseph Alioto Recreation Center
Business Office 
Registrar's Office
Saint Albert Library
Post Office
Health & Wellness Center
Counseling Center & Psychological Services
Plus, you can use it for free rides on County Connection and get student discounts at local stores!