Top Teacher: Annalouisa Gonzalez-Ortega '96
Named a Teacher of the Year by the Contra Costa County Department of Education for championing first-generation students in high school
Annalouisa Gonzalez-Ortega '96 is recognized as a champion and role model for first-generation college students. She has taught Spanish at Freedom High School in Oakley for two and a half decades. Her most important work has been outside of the classroom as she has mentored thousands of students, ultimately expanding their educational careers and professional aspirations. She was named a Teacher of the Year by the Contra Costa County Department of Education in September 2023.
A true Lasallian educator, Gonzalez-Ortega loves most the connection with students. "The ability to show them the potential that they have within and helping them bridge that potential and building those lifelong relationships," she says. 
Gonzalez-Ortega is highly active in her campus' English Learner Advisory Committee and participates in numerous volunteer opportunities and programs to support English Language Learners in her community. She also hosts evening workshops for students and families to help them apply to college and for financial aid. There are even college tours, taking students to see dorms, cafeterias, helping them envision themselves at universities. 
"Many of my first-gen students have never stepped foot on a college campus. To see that sparkle in their eyes…" Gonzalez-Ortega says wistfully. "That's all they need. They just need to see that it's there and you just unlock this potential in them that can help them reach any dream." 
It pays off. Andres Orozco '20 visited Saint Mary's for the first time on one of her tours and ultimately attended and graduated as a Gael. "If it wasn't for her, I wouldn't have attended Saint Mary's," he says of Gonzalez-Ortega. "Because of her and her help, I was able to go. She would stay until 8 or 9 p.m. in the classroom helping me and helping students with our college and FAFSA applications.
"I think she's made a huge impact not just on me, but past students. Not only those that have attended SMC, but other colleges. All due to Mrs. Ortega."
Orozco shows a photo from a visit to Saint Mary's in 2016. "Almost all of the people in that picture ended up attending colleges," he says. "She was always there to push us and guide us to get us to school or other options."
"That's all they need. They just need to see that it's there and you just unlock this potential in them that can help them reach any dream."
Starting Out
Gonzalez-Ortega is a first-generation Mexican American who was raised by parents who always emphasized the importance of education. She was a translator for her family at an early age and learned to become her own advocate early in her educational journey. As a high school student, she was turned away by her school's counselor when she asked for help with her college applications. But that wouldn't be the end of her story. 
Soon after that she came in contact with Lou (Balestriera) Lett '72, who was in the first graduating class of women at Saint Mary's and a teacher at nearby Concord High. Lett took her under her wing, helped her apply to college, and recommended Saint Mary's. Gonzalez-Ortega was accepted, attended, and graduated with bachelors degrees in Spanish and Government. 
It was all "meant to be"—meeting Lou, attending Saint Mary's, and joining the High Potential Program. But destiny wasn't done, yet.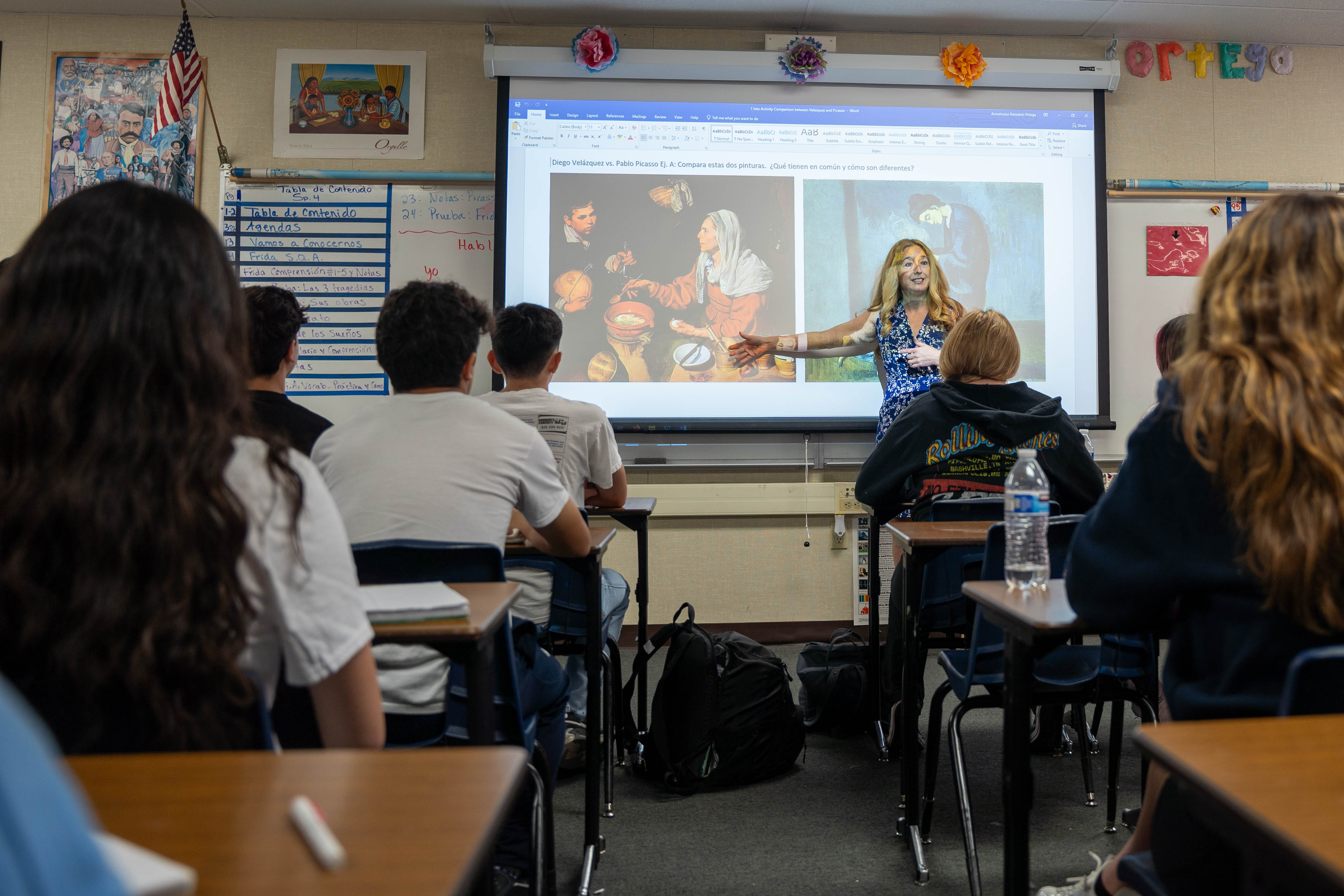 Becoming a Teacher
Gonzalez-Ortega jokes that she only became a teacher by accident. But maybe the foundation was there for much longer.
As a young child, she played teacher with her cousins (she has 63!), handing out stars and stickers when each one completed a task she assigned. 
When she graduated from Saint Mary's, she originally planned to be an attorney and worked as a teacher at nearby Carondelet High School while in graduate school. "When I started teaching, I fell in love with the profession, and that next semester I switched over to the teaching credential program."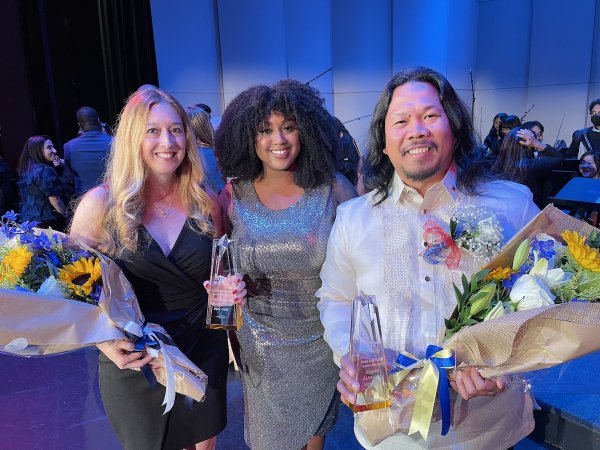 Twenty-six years later and that decision has paid it forward for thousands of young people's lives. 
On September 21, 2023, Gonzalez-Ortega was named Teacher of the Year to raucous cheering from the crowd in the Lesher Arts Center. "It was an honor. I don't believe that this award is just mine," she said. "It belongs to every teacher that dedicates their life to education and the success of their students." And Gonzalez-Ortega waved out to those in the crowd, her former students who are now doctors, lawyers, business owners, and her friends.
LEARN MORE about High Potential program, in its 50th year of supporting first-generation college students.
Read the full press release about Teacher of the Year recognition from the Contra Costa County Department of Education.
---
Bryan Navarro '10 is Director of Digital Media in the Office of Alumni Engagement & Events for Saint Mary's College. Write him.