Understanding When And How to Change Jobs
5 Tips to Change Jobs From A Former Director at Apple
It might happen suddenly, or build up over time. It might be triggered by grief, anxiety, or anger. It might just be a lingering gut feeling that you can't quite ignore. But there comes a moment when most of us are hit with the realization - I need a new job!
Of course, we all have bad days and bad weeks - and sometimes, bad months - but these rough patches have much less significance when we're satisfied with our jobs. That's because you can still experience an overall level of positive job satisfaction if there are enough good days to outweigh the bad ones. However, when the hard times outnumber the high times, it may be the right time to put together a job plan.
So, how to change jobs?
Feel your feelings: be they positive or negative, emotions are a useful tool to guide us in life. They can indicate how well things are going in the areas that are important to us. Take, for example, the euphoria you experience when your efforts at work are recognized - or the dread you deal with when you've lost complete trust in your manager or company. These feelings are an insightful gauge for determining what matters to you, but it's important to stay focused on the facts they reveal.

You'll want to keep a clear head as you develop a logical plan of action to pursue a job change. It can be especially difficult to work through your emotions if you've grown a real sense of loyalty to your manager and company, but take the time to tap into the sympathetic ear of mentors, close friends, and family members. Be careful using work colleagues as a sounding board, however, as even well-meaning coworkers could end up complicating your job search before you've even started.
 
Don't quit just yet: your day job may not be your dream job, but keeping it for the time being can be advantageous. Having a steady stream of income will give you the freedom to conduct a thorough job search as a more attractive candidate, so you won't be forced to settle for a position you're not actually passionate about.

It is difficult to manage your job search during your off hours, but doing so can help you avoid debilitating financial pressure and the cycle of poor decision-making. Power through these long draining days, motivated by the reminder that the situation is temporary and that you will be rewarded for your efforts with a more satisfying job soon. There is a light at the end of the tunnel!
 
Assess your needs: checking in with yourself about your expectations and limitations for your career is a necessary step when you're interested in a job change. Reflect on the following:

How motivated are you to work in your field? Maybe you want to stay in your same job, but change companies. Or, you might like to advance into a more senior role, having already mastered your current position.

Are you inspired by your industry? It could be that you find your particular area highly engaging, and you're interested in diving deeper to learn more. Or, maybe you're curious about exploring an entirely different sector.

Do you love your location? It's possible you're happy where you are, but maybe relocation isn't out of the question. It's a good idea to consider if you're open to or opposed to living in any place.

It's worth digging deep as you contemplate these questions, and really weighing the implications of your answers. Doing so will give you a clear view of which jobs you should target in your search.
 
Put your best foot forward: update your CV and your LinkedIn profile with any new skills, certifications, and achievements. A separate article will go into detail on best practices for resumes and social media pages.
 
Start your job search: this part of the process doesn't have to be a drag. Exploring new career possibilities, expanding your self- and societal awareness, and engaging your creative side can be downright enjoyable with the right mindset. Look for jobs that excite and inspire you, guided by your answers to the questions above. And remember, nothing is set in stone. You can change your job requirements and refine your search parameters as you discover more information.

The good news is that a great majority of open positions are now posted online, so you can easily filter and find relevant job listings. Try to keep an eye on career sites and professional hubs, like LinkedIn, as well as the websites of specific companies you're interested in. If you've had a lifelong fantasy of working at Amgen, for example, visit their site weekly to run a search for positions that meet your keyword or location criteria - keeping in mind that you will be seen as a stronger candidate in jobs you've successfully done before.
Getting hired at your dream company may require making a lateral career move in terms of position, job title, or compensation. That being said, it's generally easier to transfer into a new role by making an internal transition within your existing company, where you have already established relationships with people who know and trust you. It might take two or three moves - or even more - to get where you want to be in the long run. But you'll get there, step by step.
All of these parts of the job change process are interconnected, so you can handle them in tandem, paying attention to how each part influences the others. You'll learn how to adapt your career strategy according to the wisdom of your own experience, driven by the knowledge that immense satisfaction and inner peace await you at your dream job. No, it won't be easy - but with mindful job search planning, you'll find what you're looking for.
---
Image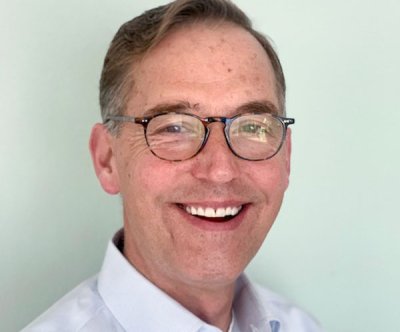 ABOUT THE AUTHOR:
Rich Bechtel is the former Director of Executive Search at Apple and currently serves as an Executive-in-Residence and Career Coach for the Saint Mary's Graduate Business Programs in the School of Economics and Business Administration.