Body
Richard Plumb became the 30th President of Saint Mary's College of California on July 1, 2021 and was inaugurated on April 8, 2022.
Plumb, a first-generation college graduate, is a native of Syracuse, New York, and earned his bachelor's, master's and doctoral degrees in electrical engineering from Syracuse University.
Image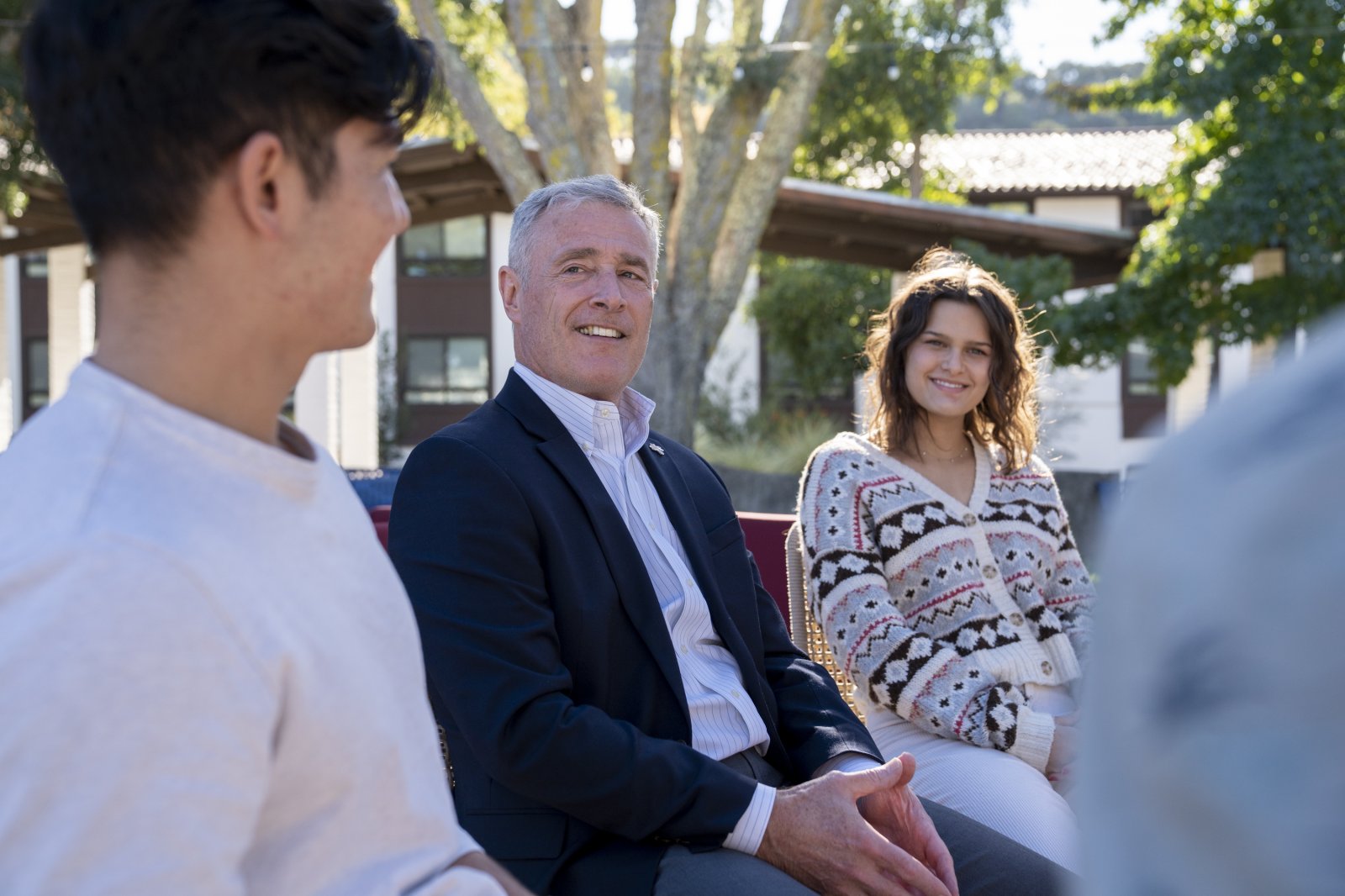 He began his academic career on the faculty at the University of Kansas in 1989. In 1998, Plumb became professor and chair of the Department of Electrical and Computer Engineering at the State University of New York at Binghamton and served in this role until 2005, when he was appointed dean of the Seaver College of Science and Engineering at Loyola Marymount University in Los Angeles. From 2014 to 2021, Plumb was executive vice president and provost at the University of St. Thomas in St. Paul, Minnesota.
His teaching and research interests span from applied electromagnetics to ground-penetrating radars. He has authored over 50 peer-reviewed journal and conference articles.
Richard and his wife, Mary, have three adult children and are proud grandparents.
Contact information:
Office of the President
Email: President@stmarys-ca.edu 
Phone: (925) 631-4203
President Plumb and the Saint Mary's Campus Community
An innovative and highly engaged academic leader committed to inclusive excellence, empowerment, accountability and results, President Plumb is a student-centered leader who can often be seen around campus. He's always happy to stop and talk with students, faculty, staff, and others. Even while off-campus, the President and his wife Mary enjoy spending time with Gael alumni, donors, and other supporters!