Celebrating Brother Martin: Join the Sacred Music Choir for a Musical Tribute on November 11
The performance brings together generations of Saint Mary's singers to honor Brother Martin Yribarren, FSC, for the love and care he instilled through music.
Though Brother Martin Yribarren, FSC '71, passed in spring 2021, his presence is still clearly felt on Saint Mary's campus. During his 26 years as an educator at Saint Mary's, he shaped the Integral Program's music curriculum, founded and directed the Sacred Music Choir, and mentored generations of students and faculty. He also nurtured an enduring sense of community on campus. Talk to friends, peers, and former students about Brother Martin, and the depth of love and care he brought—and that others feel for him and his legacy—is palpable. 
Julie Park is a tutor in the Integral Program and the organizer of the tribute concert. She explains that those friends and former students of Brother Martin are a big part of the reason why this concert is being held; many were unable to attend his funeral in 2021 due to COVID concerns. "I spoke with some of the original members of Brother Martin's Sacred Music Choir, who said they really wanted to sing Brother Martin's Mass again," Park explains. "We all just miss him so much, and it seems like one way to remember him is by doing what he loved and singing his music."
For the first time since Brother Martin's passing, the Sacred Music Choir is convening to perform a concert in honor of their beloved teacher, mentor, and friend. Brother Martin was not only a musician but a composer. The choir will be performing his Mass, an original work called "This Touch of Love," and an arrangement of a Mozart piece he titled "Mozart Matriculates at Saint Mary's," as well as several of Brother Martin's favorite pieces.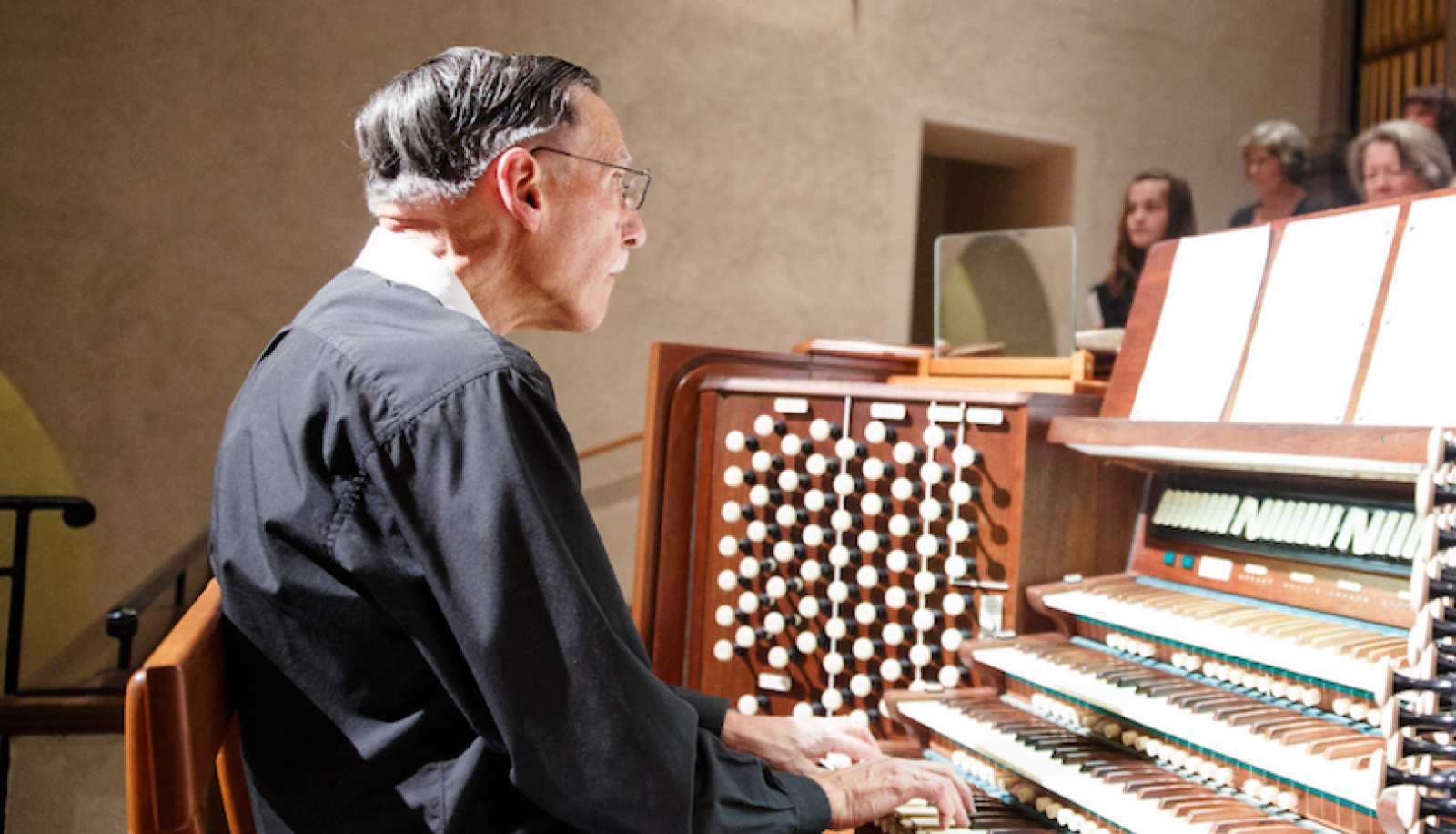 Teaching Students and Colleagues to Be Musicians
Brother Martin was born in Fresno, California, in 1947, and grew up passionate about music, sports, and deeply committed to the Catholic faith. He received his Lasallian training at Mont La Salle in Napa, after which he enrolled at Saint Mary's in 1967. After graduating in 1971, he moved to Southern California and taught geometry and basketball at Cathedral High School in Los Angeles. He served as the principal there from 1985 to 1987.
He earned a PhD in Music Theory from the University of Southern California and returned to Saint Mary's in 1995 to teach in Collegiate Seminar and become a tutor in the Integral Program. Altogether, he served as a religious educator for 56 years. He also taught many students and colleagues that they too could be musicians. 
"He thought that it was really important to think of ourselves as musical human beings," Park says.
Professor Emeritus Ted Tsukahara, AFSC, says that Brother Martin believed that his task was to bring music to Saint Mary's. He did this by creating a culture of openness to people in all stages of musical knowledge and ability, meeting people where they are. 
"He had the idea that the Sacred Music Choir would bring anyone at Saint Mary's who wanted to sing together," Park says. "He also joked about the fact that the acronym for the Sacred Music Choir was SMC." 
Brother Martin could often be seen directing and performing alongside the Sacred Music Choir, playing the piano or the pipe organ in Saint Mary's Chapel. The choir would sing at various events throughout the year—the annual Advent Christmas Concert, graduations, weddings, funerals, and jubilees for Christian Brothers. They even performed programs for Halloween. 
Finding the Music Within
Elizabeth Hamm '03, who serves as director of the Integral Program, met Brother Martin when she was earning her degree in the program. When she completed her PhD and returned as a member of the SMC faculty in 2010, she saw herself as both a colleague of Brother Martin's and someone who continued to learn from him. His approach to music education was open to people in all stages of life. 
"He made students, faculty, and staff who haven't played music or sung in a long time feel like they were musicians and that they had musical talents," Hamm says. "In the Integral Program Music Tutorial all the students are brought together and asked to sing; Brother Martin and the other tutors in the Program have helped those students become a choir and prepared them for a public performance. It's something very beautiful." 
"He thought that it was really important to think of ourselves as musical human beings."
Through the experience of planning the tribute concert, Park and Hamm have had the opportunity to continue Brother Martin's work by gathering people together. "There are current Integral students, alumni, faculty, and staff at rehearsals," Hamm says. "There are people coming together at the practices that I haven't seen in years."
Park hopes that the tribute concert will serve as a catalyst for more events to come. "I would like to see a revival of the Sacred Music Choir as Brother Martin understood it, and organizing this concert is making me feel like that might be a possibility," she says. "Brother Martin's music really was a powerful force in bringing people together and making us feel like we were part of the community. It meant something to us, it had a big impact on our lives. And I don't want that to stop."
The concert takes place in the Saint Mary's Chapel on Saturday, Nov. 11 at 3 p.m., as part of the Saint Mary's Homecoming Weekend. The performance will be live-streamed and recorded and will be made available to those who are unable to attend. A booklet of Brother Martin's music will also be available to anyone who wants to play his music at Masses or liturgies. A reception directly following the concert will be held at the Brothers' Residence, where some of Brother Martin's favorite eggplant dishes can be enjoyed.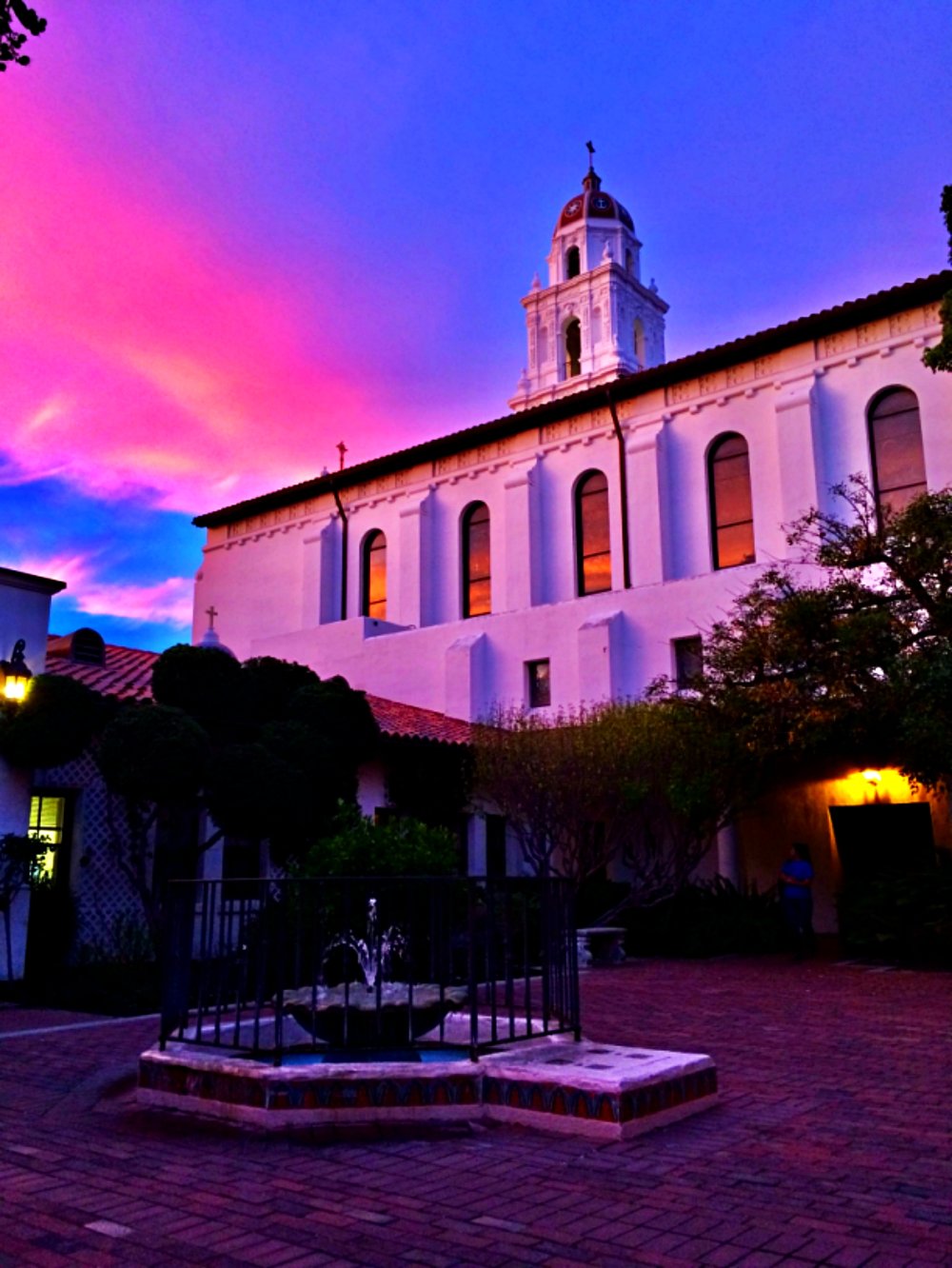 A Musical Tribute in Honor of Brother Martin Yribarren, FSC
Saturday, November 11 | 3–5 p.m. | Saint Mary's Chapel 
The choir will feature Integral students, tutors, Brothers, friends, and members of Brother Martin's Sacred Music Choir. They will sing his Mass, his original composition, "This Touch of Love," and a playful arrangement he made of a Mozart piece titled "Mozart Matriculates at Saint Mary's." Additionally, soloists will perform a number of Brother Martin's favorite pieces of music: Chorale #1 and Panis Angelicus by César Franck, Adoration by Florence Price, Valediction by Charles Callahan, Pie Jesu by Fauré, Ave Maria by Bach/Gounod, and Vater unser by Arvo Pärt.
READ MORE about the Musical Tribute for Brother Martin on the SMC Events Calendar. And see a full list of events for Homecoming 2023.
LEARN MORE about Saint Mary's signature Integral Program.
---
Jordan Sapp is a Graduate Editorial Fellow in the Office of Marketing and Communications. Write her.