Senior Spotlights: Class of 2022
The Class of 2022 is, without a doubt, one of the most resourceful and resilent classes! Graduates are putting their education and experiences to work, many securing new roles at top companies. Discover where our 2022 grads are headed.
WHAT'S NEXT: COPY EDITOR FOR A MULTIMEDIA COMPANY AND COMPLETING GRADUATE SCHOOL APPLICATIONS
Image
"When I first learned that I had received my Commencement awards, I genuinely couldn't believe it. I've always been so grateful for the experiences that I've had at Saint Mary's, and to receive this recognition is such an honor. It's a privilege to be able to represent some of the positive change that happens on campus, as well as SMC's core principle of Entering to Learn and Leaving to Serve. Overall, when I learned about receiving these awards, I felt proud and so humbled. I truly value the importance of dedicating yourself to your community and making the world you live in a more equitable place for everyone, and receiving these awards really cemented the importance of following through with these ideals for me."
WHAT'S NEXT: WORKING AS A BUSINESS ANALYST FOR LAWRENCE LIVERMORE NATIONAL LAB
Image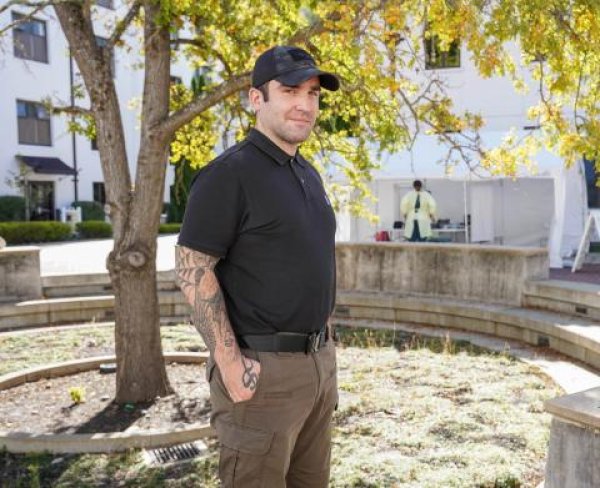 "I am most proud of the accomplishments that I was able to achieve for the betterment of my veterans' community. It is immensely important for me to act as a guardian of my brothers and sisters. Especially for those who are in need and may not have the capacity to take on the challenges that present themselves when tackling the goals necessary for improving the quality of life for all of us. I must say, I could not have done it alone. The support I received from various faculty and staff along the way made a huge difference on the impact we were able to achieve." 
WHATS NEXT: GUEST RELATIONS AND LOGISTICS SUPPORT FOR TELLURIDE FILM FESTIVAL
Image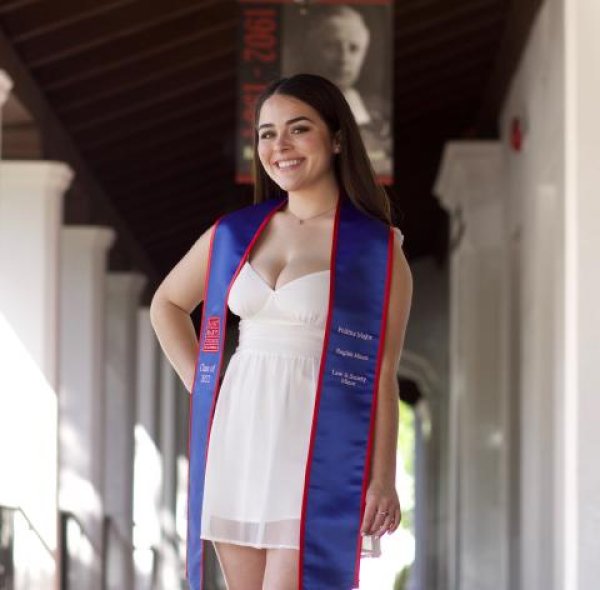 "While at Saint Mary's, I was a part of Gael Sisterhood, GaelForce, the Law Club, the Honors Program, and the Campus Activities Board (CAB). I joined CAB as the First-Year Intern, fell in love, and returned the next three years as the Director! I've loved getting involved with the school and meeting so many amazing people through these different clubs and organizations! I am so proud of everything CAB has done, and I cannot wait to see how they will continue growing and planning events."
WHAT'S NEXT: STRATEGY ASSOCIATE FOR KPMG IN SAN FRANCISCO
Image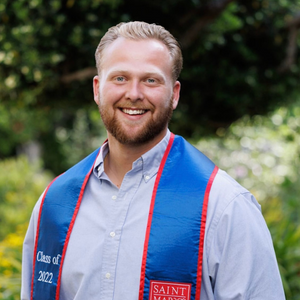 "I was blessed with the opportunity to be a SEBA Peer Mentor. Having the ability to help undergraduates of all years navigate their path to commencement is a puzzle I love completing. Along with 4-year plan building and resume workshops, I got to know many more faces around campus and was able to build some great relationships.
I also served as president of the rugby team here at the College. Although we came short of our overall goal of the national championship this year, none of this season should be taken for granted. As more than just a player, it was critical for me to see all the work that goes on behind the scenes and the fundraising that must be completed for the Club Sport. Our alumni base is top notch and I am very proud to be a future member of the rugby board."
WHAT'S NEXT: LEGISLATIVE AIDE FOR FULL MOON STRATEGIES, A LOBBYING AND CONSULTING FIRM
Image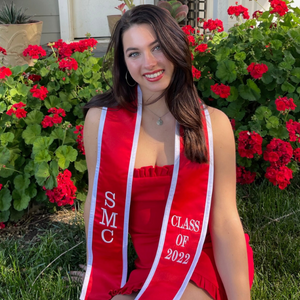 "I was encouraged to push myself outside of my academic comfort zone and was often pleasantly surprised with the results when I did. There were times where I could have sat in the back of the classroom instead of the front, not shown up for optional office hours, not followed up with an internship opportunity, or opted out of submitting a paper to a conference. But in doing the opposite, I experienced immense personal growth and expanded my professional horizons. I have my professors and peers at SMC to thank for sharing their wealth of resources and for having confidence in me when I least did. "
WHAT'S NEXT: DOCTORAL DEGREE IN CLINICAL PSYCHOLOGY
Image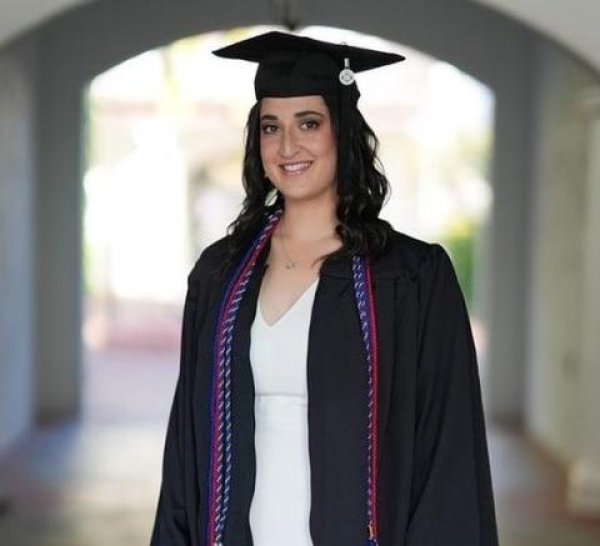 "My greatest supporters have been my family, friends and the psychology department. I am thankful to be a part of such a tight knit family that is full of love. They've been my rock throughout my four years here. The people I have met at SMC contributed to my wellbeing and successes that truly helped me flourish into the person I am today. I will hold those people close to me for the rest of my life."
WHAT'S NEXT: PRE-NURSING CLASSES
Image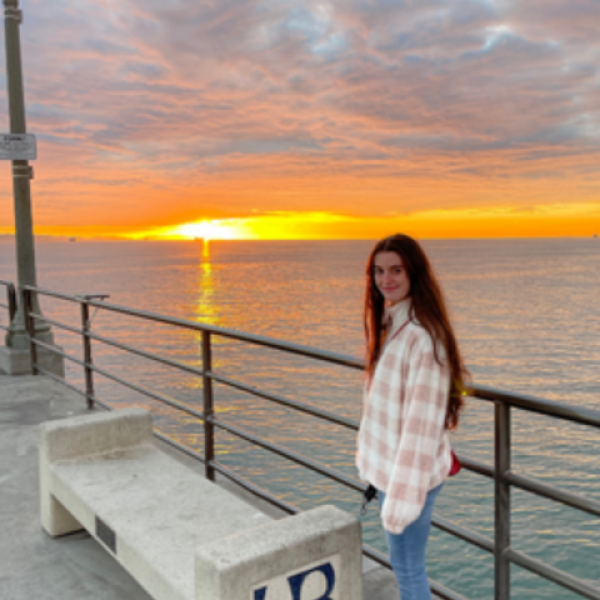 "I made a decision three months ago that I might want to go into health care. As of now, we're following that path. I'm taking some pre-nursing classes this next year at Sacramento City College and then applying to a master's in nursing program through UC Davis. I'll be doing basically a year of these pre-nursing classes, which are anatomy, physiology—those pre-health classes that aren't included in my undergraduate major of Biochem. And then I also, in the meantime, while taking the classes and applying for the master's in nursing program, I want to get a health-care-related job. That would be a medical assistant job, a scribe job, any type of health-care job to just be able to feel out the hospital environment and what I would be seeing as a nurse in the future. After master's in nursing, the goal is to go toward being a nurse practitioner. That's the very long-term goal."
Image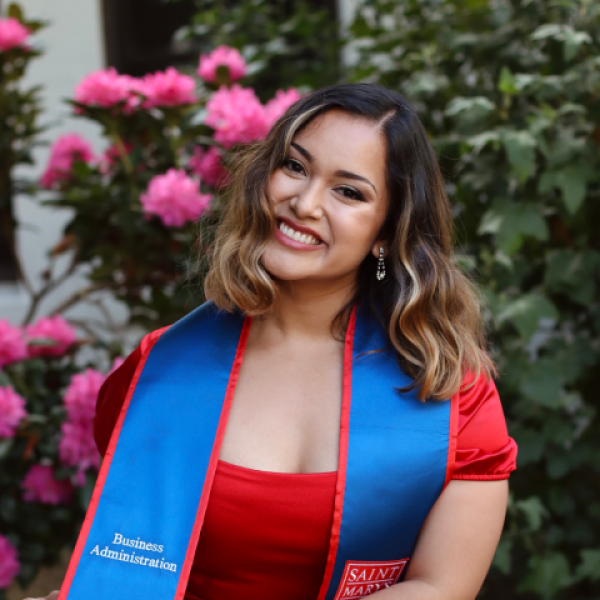 WHAT'S NEXT: SERVICES DATA ENGINEER AT HP INC.
"Being a part of the High Potential (HP) Program was a huge part of my experience at Saint Mary's. I'll never forget SAILS, the summer program for incoming first-year HP students. It really set me up for success and introduced me to my peers, staff, faculty, and the amazing program that I will cherish forever."
WHAT'S NEXT: STUDYING COMPUTER ENGINEERING AT NYU
Image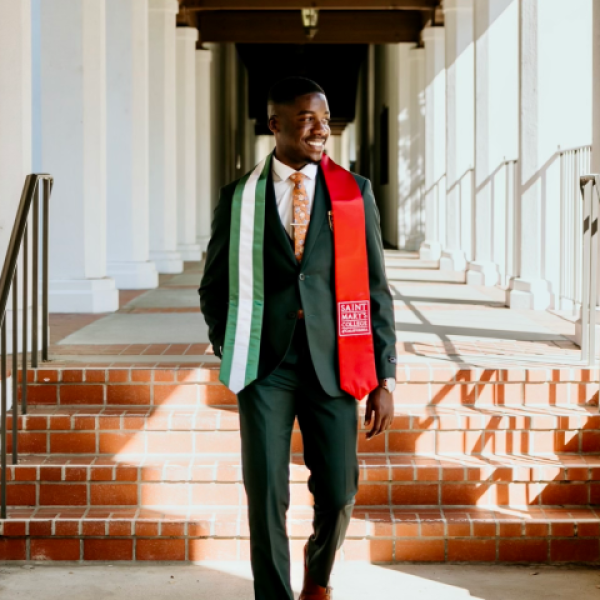 "Some of my favorite SMC memories were with the MSA. I enjoyed having fun with my two best friends, Haia and Rashin who have made my experience at Saint Mary's even more memorable. I am very honored that during our short time here we were able to create a safe space for Muslim students on campus, ensuring they felt included and supported. We organized multiple events including Iftars, Eid celebrations, and  Islamic talks, to make our small Muslim community feel at home on campus. I relished sharing my love for Afrobeat music as a Radio Host with KSMC."
WHAT'S NEXT: HEADING TO CSU MONTEREY TO STUDY ENVIRONMENTAL SCIENCE
Image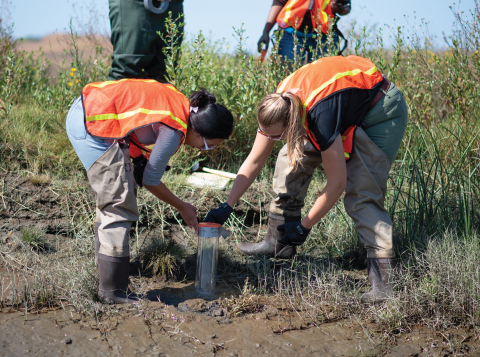 Biology major Caroline Bolen '22 will be attending CSU Monterey Bay's Professional Science Master's program in Environmental Science in the fall. She hopes to become a wildlife biologist for a conservation organization or government agency in California. She credits her work with SMC's Summer Research Program for helping her develop her passion for all things environmental.