In Their Own Words: Kehinde Badiru, MFA '23 Came to Study Poetry with Brenda Hillman. Now, He's Won Her Award.
A lyric poet born and raised in Nigeria, Badiru is the winner of the inaugural Brenda Hillman Award. He says his two years in Saint Mary's MFA in Creative Writing program have been among "the most impactful times of my life."
In Their Own Words is a series in which we introduce you to the Gaels you need to meet—students, alums, faculty, and staff—and let them tell their stories, in their own words.
Meet Kehinde Badiru, MFA '23: A lyric poet and UX designer who recently received the first-ever Brenda Hillman Award. Starting with Badiru, this award will be presented annually to one MFA in Creative Writing student for outstanding literary work and exceptional community spirit.
What drew him to eco-poetry
Although I grew up in the southwestern part of Nigeria, in the south-south, there's a part called the Niger Delta where many communities have dealt with oil spillage from multinational corporations' drilling. It affects the water bodies; fishes die, the water's unsafe to drink. As an undergrad, I grew interested in eco-poetry writing about the spillage. It started me thinking about how writing can really be a tool to bring about change in societies and the world. 
Ultimately, I think it's the duty of every artist—every writer, every creative mind—to really consider the greater impact of whatever we're making. 
The road to Saint Mary's
Typically, when writers apply to MFA programs, they read through the faculty list, familiarizing themselves with their writing. But even before I began applying, I'd read Brenda Hillman's work. As I said, I'd begun thinking about writing as a form of activism and environmental campaign, and Brenda's writing is very heavy on all of that. So from the very beginning, I knew Saint Mary's was where I wanted to be. 
"I'm a better writer than I was two years ago, and a better person, too."
The Saint Mary's experience
It's been almost two years now, and I know it's been one of the most impactful times of my life. It's given me what I've always wanted: the chance to be amongst other writers and creative minds who understand what it means to be passionate about something. I've found the right community here and felt supported by professors, by friends, and by the university in its entirety. I'm a better writer than I was two years ago, and a better person, too. 
On Brenda Hillman
I would describe Brenda as a mother. She's been a mom to me. Because she was one of the main reasons I applied to Saint Mary's, it's been exciting to be influenced and inspired by her. She's the model of a great teacher—someone who really wants you to be better and excel at whatever you're doing. And she's never too busy for her students. I think that's one virtue that every great teacher has.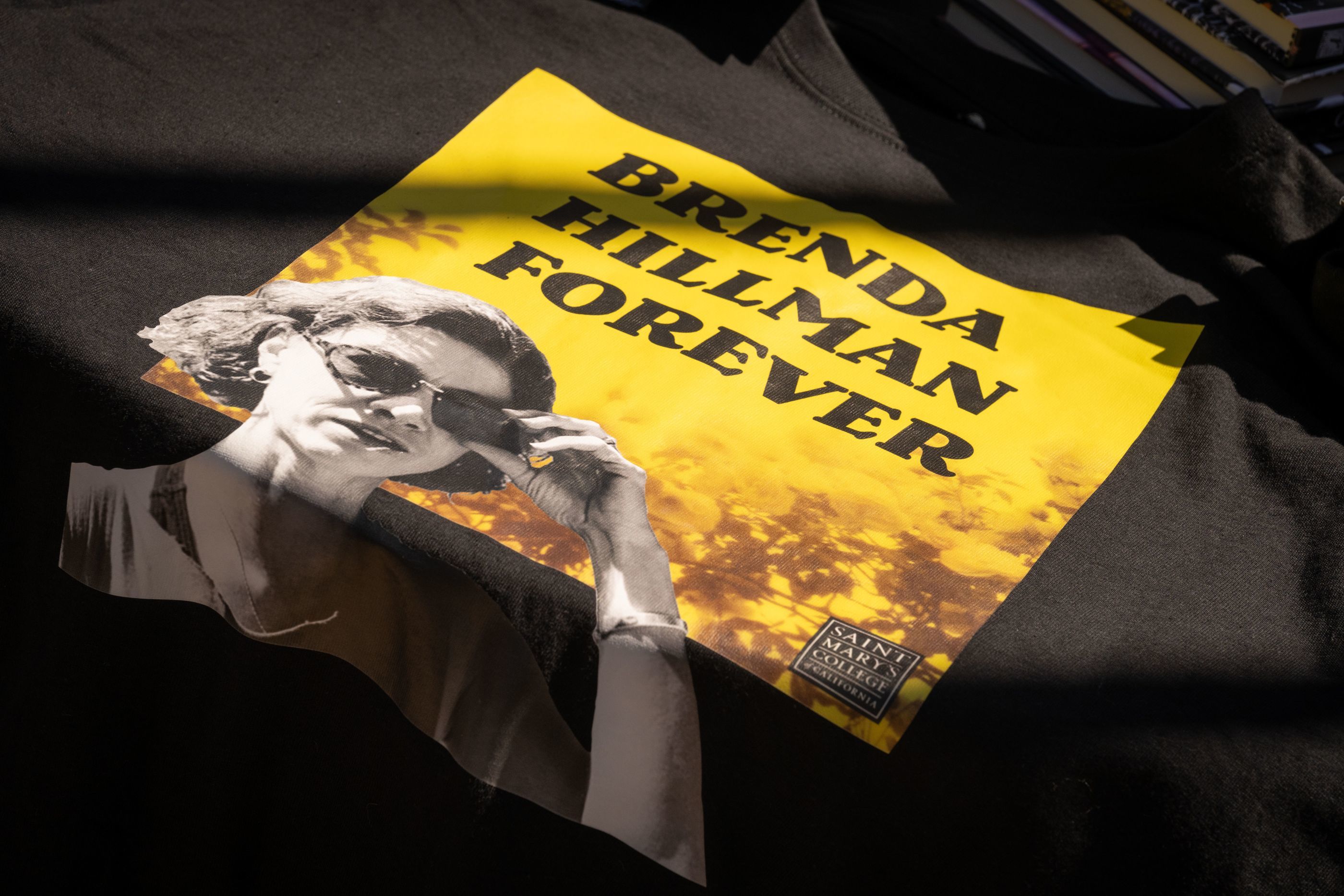 On winning the first-ever Brenda Hillman Award
It means a lot to me, as does the inspiring community spirit of being a Gael. I'm grateful to everyone who nominated me, and forever in awe of Brenda Hillman's support. I'm thankful, too, for my cohort, friends, and fellow artists, who continue to inspire me. As I keep pursuing my creative practice and craft, I want to be reminded of the shared inquiry, integrative learning, collaboration, camaraderie, and values I've gained during my time here in the program. 
The next chapter
In addition to writing, I'm also a UX Designer, so I will probably continue to pursue that alongside poetry. I'm also looking at the possibility of teaching on the side. 
Whatever I do next, though, I know: California is the right place for me. I've been to a couple of states now, but whenever I step out of the Bay Area, it feels like I've been away for six months. I miss the weather, the culture, the food, the people, everything! I just want to come back home.
(This interview has been condensed and edited for clarity.)
READ some of Kehinde Badiru's poetry in The Oyez Review, and LEARN MORE about beloved poet and professor Brenda Hillman, who was this year's Professor of the Year award winner.
Want to hone your craft while working alongside seasoned writers? CONSIDER APPLYING to Saint Mary's MFA in Creative Writing Program. 
---
Hayden Royster is a Staff Writer at the Office of Marketing and Communications for Saint Mary's College. Write him.