Body
Barbara A. McGraw Detailed Bio
Barbara A. McGraw offers a unique perspective on the meaning and role of religious liberty in American public life and why religious pluralism is important to public debates about the important issues of our time and to interfaith leadership in the professions.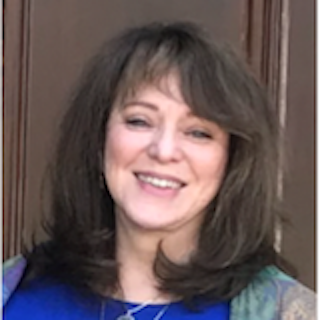 Barbara A. McGraw, J.D., Ph.D., is an author, speaker, and commentator on American identity, the role of religion in public life, the moral foundations of the American political system, and religious pluralism and interfaith leadership in public life. She is known for coining the term "America's Sacred Ground" for the aspirational moral foundation of the United States. She is the founding director of the Center for Engaged Religious Pluralism and is Professor of Social Ethics, Law, and Public Life.
As a scholar-activist, Dr. McGraw has been a commentator on religion-politics and church-state issues in op-eds and radio interviews, as well as on television, in addition to her scholarly work.  
Dr. McGraw has addressed, among many other organizations and educational institutions, the Commonwealth Club of California (San Francisco and San Jose), the American Academy of Religion, the Center for the Study of Religious Freedom, the Faith in Politics Forum of the University of California, Berkeley, Americans United for Separation of Church and State (several chapters), Jay Phillips Center for Interfaith Learning at the University of St. Thomas, the Association of California Chaplains in State Service, and National Correctional Chaplaincy Associations (northeast and southeast).
Dr. McGraw was appointed to serve on the Committee for the Public Understanding of Religion, a prestigious standing committee of the American Academy of Religion, by the AAR president, serving from 2011 to 2016.  She has also served as president of the American Academy of Religion/Western Region and was a member of its board of directors for many years. She served as co-chair of AAR national's Religion and Politics Section and its precursors for seven years, and was an Executive Council Member of the Religion and Politics Section of the American Political Science Association. She is the main organizer and co-facilitator of the Governmental Chaplaincy and Religious Diversity program, co-sponsored by the AAR, and she serves as the International Interfaith Ambassador for the McCollum Foundation for Peace, a United Nations recognized international peace non-profit. Dr. McGraw was honored to be the recipient of the 2014 Mahatma Gandhi Award for the Advancement of Religious Pluralism from the Hindu American Foundation (HAF), and, as of 2020, she serves on HAF's Advisory Board.
She holds a Ph.D. in Religion and Social Ethics and a Juris Doctor Degree, both from the University of Southern California, is a member of the Bar of the United States Supreme Court, and is an Affiliate of The Pluralism Project at Harvard University.
Her Publications Include: