Body
Advocacy
The Center advocates for causes related to its mission, as we are committed to making a real difference in the world.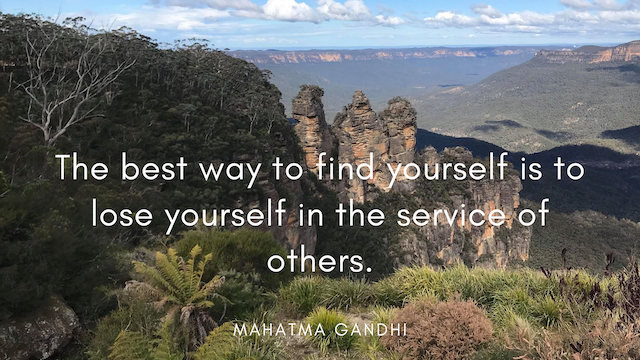 Advocacy for matters of religious liberty, diversity, and pluralism with civic import requires activities beyond educational initiatives, on-campus events, and scholarship. Our advocacy initiatives address issues involving religious pluralism in the public square, including the following: 
CERP Advocacy Initiatives
Advocating for Equitable Treatment of Religions in K-12 Textbooks
K-12 textbooks have become a matter of public policy controversy over the past couple of decades. Historically, textbooks covered the religions of the world as if we Americans were looking "out" to foreign, even exotic nations. Today, however, due to more lenient immigration laws since the 1960s, the United States has become one of the most religiously diverse nations in the world — the student next to you or your child could be Hindu, Sikh, Jewish, Christian, Muslim or hold any number of religious and non-religious commitments. Yet K-12 textbooks, entrenched in that former historical perspective, have not caught up. Dr. McGraw advocates for fairer, more accurate treatment of religious minorities in K-12 textbooks. The photo shows Dr. McGraw giving testimony at the California State Board of Education hearing on K-12 textbook requirements.
Advocating for Scholar Activism
Image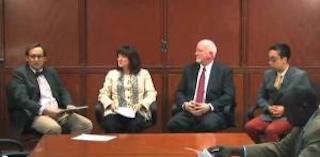 Should scholars also be advocates? There are rewards and challenges for being a scholar-activist whether one's activism is on the national or global stage or is on a local or institutional matter that nevertheless has a profound impact on many lives. Rewards include having one's scholarly expertise recognized and put to good use outside of the academy, as well as the satisfaction of having one's scholarship make a difference on an important issue of institutional, social, or public policy concern. Committing oneself to a cause also includes the challenge of maintaining one's objectivity, so that the scholar-activist does not become only an activist. Other challenges include the extra workload, which can become overwhelming, and the emotional toll of disappointed expectations and unjust outcomes. Also, whenever one takes a stand, there is always the risk of being the recipient of hostility. The photo is of a panel, including Dr. McGraw, at the Berkley Center on "Being a Scholar—Being an Advocate." Click here to view.