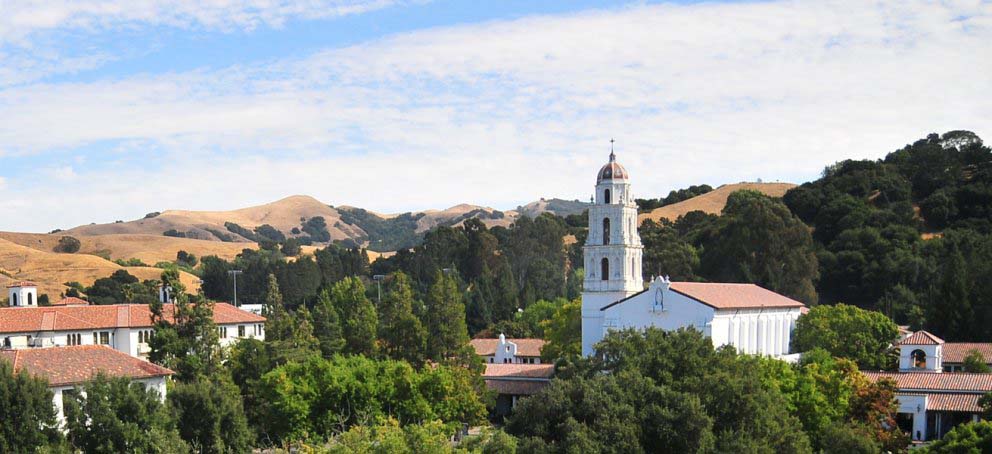 Body
Researching the local economy and educating the community.
The Center for the Regional Economy (CRE) brings together faculty, students and alumni at Saint Mary's College with business, governmental  and non-profit groups in the San  Francisco East Bay, the Greater San Francisco Bay Area and the Asia-Pacific Region in support of an economy that is economically, socially and environmentally sustainable.
Past events hosted by the CRE include:
The Value of Diversity and Inclusion
How do leading organizations unlock the value of a diverse talent pool?  Senior executives at Genentech and Applied Materials will engage in a conversation on how inclusion creates value for their companies, both in terms of attraction and retention of talent, and the innovativeness that different perspectives enable, creating a competitive advantage that goes way beyond regulatory compliance.
Speakers:
Monica Poindexter is Director, Diversity & Inclusion at Genentech, where she is responsible for  the design, development and implementation of workforce and workplace Diversity and Inclusion strategies.  She holds a BA in Sociology from UC Davis and an MC in Human Resources/Organizational Development fro the University of San Francisco.
Gustavo de la Torre is Director, Global Diversity and Inclusion at Applied Materials.  Previously he held positions at Apple Computer and Santa Clara Valley Water District.  He is a graduate of San Jose State University.
Eduardo Salaz is Director of Human Resources at Saint Mary's College.Prior to that Eduardo was Chief Diversity Officer & Human Resources Director for Intuit, and held senior positions at Brocade Communications Systems Inc., Silicon Graphics, Apple Computer, Pacific Gas and Electric and the General Electric Company.   He holds a degree in Psychology from San Jose State University.
Event: Revolutions in the Arab World: Politics, Religion and Economics Panel Discussion
Speakers: Professor Hisham Ahmed of the Politics Department, an expert on Middle East politics, and Professor Tomas Gomez-Arias, Director of the Center for Regional Economy and an expert in international economics.
Event:  California Mortgages: Crisis, Jobs and Hope
Speakers: Congressman John Garamendi, 10th Congressional District; Gary Zimmerman, Senior Economist, Federal Reserve Bank of San Francisco; Christopher George (Founder and CEO, CMG Mortgage); Moderator: Dr. Tomas Gomez-Arias
Event:  Asian Investments in California: Strategies, Threats and Opportunities
Speakers: Mr. Sanjiv Sanghvi, Head of Global Banking, Wells Fargo Bank; Mr. Walter Fang, President, Neusoft America; Mr. Voytek Siewierski, Partner, Mitsui Ventures; Mr. Brian Kang, Managing Director, Samsung Ventures America; Moderators: Dr. Jim Hawley and Dr. Tomas Gomez-Arias
If you have any questions regarding the upcoming events, contact Dr. Tomas Gomez at tgomez@stmarys-ca.edu.