Host your next event at Saint Mary's!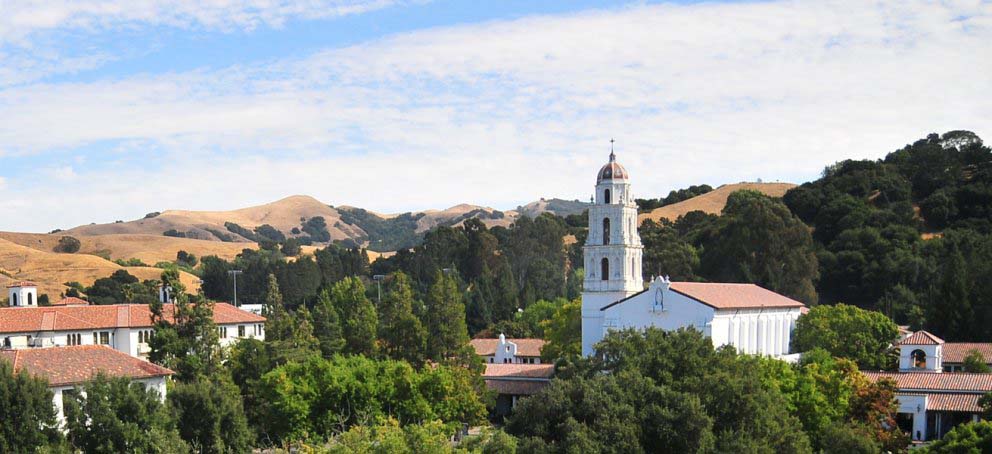 Body
Welcome to Event Services at Saint Mary's College of California. Experience client-centered service and event planning assistance to ensure the success of your next event!
Stay at SMC! 
Our Event Services team oversees the usage of the different event spaces we have on campus. Choose from many of our prestine facilities such as the Soda Activity Center, classroom spaces, outdoor spaces, Joseph Alioto Recreation Center, Residence Halls, and Athletic spaces to host your event. Immerse yourself and your guests in our rich campus culture and experience our serene environment. 
Peruse our different event service offices below, see what fits your event best. We offer many different amenities and can assist you with your planning process! 
Looking to start planning your event? Fill out our SMC Facility Rental Request Form! 
Meetings, Events & Conference Services
Host your next event at SMC! Tucked away in the beautiful Moraga Valley, in the heart of the East Bay hills, Saint Mary's College of California offers an ideal destination for your event in a picturesque and serene environment. Saint Mary's College is the optimal location for your guests to meet or celebrate or to engage in conversation around an event topic. Saint Mary's has several different types of event venues on campus that can accommodate the different types of events. Whether it's a fundraising event in the Soda Center, or a Wedding in the Redwood Grove, or an intimate speaking event in Hagerty Lounge, Saint Mary's is a one stop shop for all your event needs. Take a break from the hustle and bustle of city life and come to Saint Mary's. Saint Mary's College is just across the bay from San Francisco and 20 minutes east from the Oakland International Airport. #BookSMC #CelebrateatSMC #StayatSMC #SayIdotoSMC #MeetatSMC
Campus Recreation is the host of many great Recreation and Fitness Facilities including:
The Joseph Alioto Recreation Center - Ranked in the top 15 college recreation centers in the country

60,000-square-foot recreation facility
13,800-square-foot fitness area with state-of-the-art equipment
Double gymnasium and single gymnasium (basketball, volleyball, indoor soccer and badminton)
Functional Training room
Group exercise room
Spin room
Swimming pool
Hydrotherapy spa

Pat Vincent Memorial Feild
State of the art Turf Field
Our Values
Integrity - We uphold a culture of honesty, respect, trust, fairness, and responsibility.
Wellness - We model and inspire lifestyles that encourage lifelong health and well-being.
Excellence - We operate our programs and facilities at the highest of safety, quality, and customer service.
Diversity - We create an environment that values, embraces, and enriches individual differences by providing programs, services, and staff that reflect our mission.
Leadership - We encourage initiative and responsibility. We provide programs and opportunities that allow for leadership development.
Accountability - We inspire ownership in the department. Operate in a fiscally, ethically, and safe responsible manner.
University Credit Union Pavilion
UCU Pavilion is the home to the Saint Mary's men's basketball, women's basketball and volleyball teams. The Pavilion features a 3,500-seat basketball court with six moveable baskets. Large, boisterous crowds are the norm for Saint Mary's games, giving the Gaels a great haven and supplying the opposition's coaches numerous nightmares.
The gym was renamed on Dec. 16, 2019 as part of a campus-wide partnership with University Credit Union. The venue was previously known as McKeon Pavilion, named after the late George R. McKeon, since its opening in 1978. McKeon was a former member of the Saint Mary's College Board of Regents and a major benefactor towards the building's construction.
Louis Guisto Field
Located in the front of the campus, Louis Guisto Field is set amongst towering pine trees with views of the campus and the surrounding Moraga hills. Just a few steps away from various types of student housing, the field provides Saint Mary's students a popular venue to enjoy the California sunshine and support the Gaels.
In 2012, the Gaels opened the new Louis Guisto Field, built 400 feet down the right field line from the old location. The new Louis Guisto Field's dimensions are 330 feet down the left and right field lines, 400 feet to dead center and 375 feet in the gaps.
Cottrell Softball Field
Garaventa Soccer Field
Korth Tennis Courts
Madigan Gym
Every event is special, but an event at Saint Mary's is one to remember. Host your next celebration whether a wedding, birthday or holiday party in one of our vintage indoor spaces or breathatking outdoor venues. Surround you and your guests in the college's timeless elegance. Please fill out the SMC Facility Rental Request Form link above to start the event planning process.
#SayIdotoSMC
Catering by Good Eating Company
Wedding & Reception Photo Gallery
Are you an Office or Department within Saint Mary's? Check out these links to reserve rooms, learn about scheduling policies, or watch an AdAstra tutorial.
Or, visit our Saint Mary's Community Events page for information on how to plan your next on-campus event.
*Please note that requests for rooms need to be submitted at least 48 hours in advance. If you are over 48 hours, please alert the Office of Meetings, Events, and Conference Services for assistance. Depending on availbility, they will be able to assist you.
Quick Facts and Information for the Scheduling of Courses and Non-Class Events
AdAstra FAQs and Video Tutorials