Catering and Food Services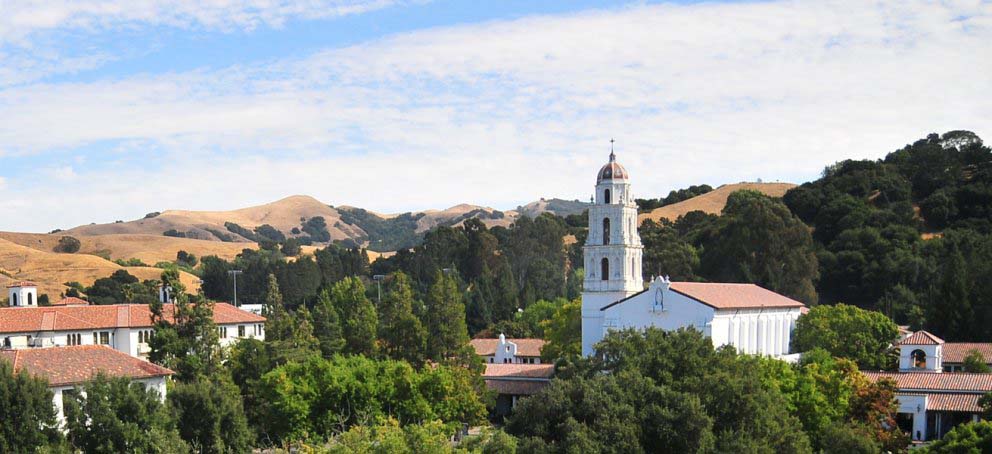 Body
Catering Services
Our Conference Services team is delighted to be partnered with Catering Services from the Good Eating Company. They have been serving the campus for over forty five years offering both experience and fresh ideas to ensure your event is perfect.
Whatever your event: a breakfast meeting, a faculty luncheon, a retirement party, you will find that we offer fresh ingredients, creative preparations, elegant presentation, and thoughtful service. We would be pleased to help you design a menu for your next event. If we can offer you more information, or if you would like to make an appointment, please contact Catering Services at 925.631.4716 or email Diana Felso.  Visit our site to view some of our catering options.
Food Services
Oliver Hall
During the summer, Good Eating Company offers breakfast, lunch, and dinner and is served buffet style in Oliver Hall. With advance notice they also have the ability to provide boxed meals to go. Accommodations for food allergies and dietary needs can be made; however, please specify the requests prior to arrival.  Summer Conferences with overnight accommodations are required to purchase 80% of their meals through the Good Eating Company.
Oliver Hall's menu changes each day. But on virtually any given day, one can expect:
Full salad bar, freshly cut fruit, whole fruit, yogurt, granola, 
Sandwich station with fresh breads and cold cuts, 
The grill with cheeseburgers, veggie burgers, grilled chicken and fries, 
Hot entrees (ex. Mexican fajitas, roast pork loin with mushroom sauce, Italian pasta with creamy pesto, pizza),
Desserts which include fresh pastries, cookies, brownies, puddings and more
Beverage fountains with sodas, juice, milk, hot chocolate, tea and coffee. 
Coffee Shop
The Coffee Shop offers delicious sandwiches, wraps, salads, fresh fruits, pastries, various snack foods and warm or cold Peet's.  Meals may be enjoyed inside the cafe or just outdoors in the Ferroggiarro Quad.
For further information on food services in Oliver Hall or Cafe Louis please click here.