Corporate and Foundation Relations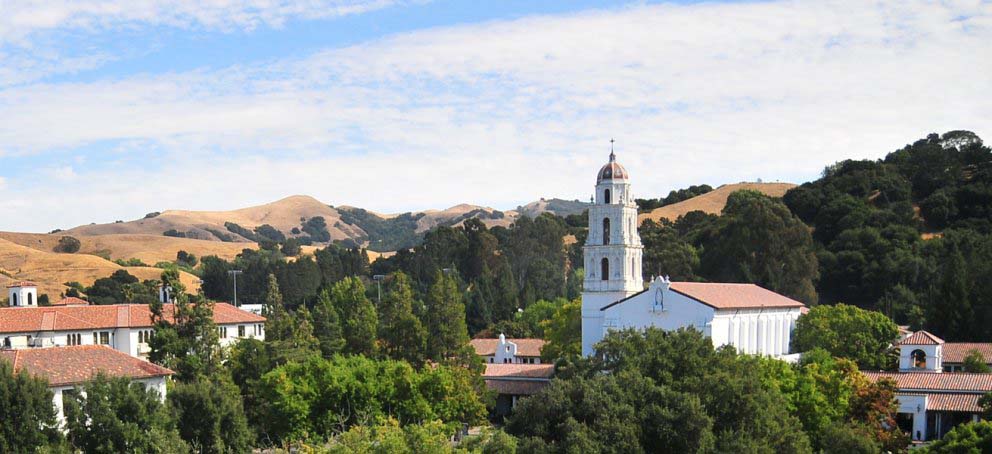 Body
Corporate and Foundation Relations at Saint Mary's College is the catalyst for relationships with corporations, private business, foundations, and associations. We are actively collaborating with external organizations whose interests and philanthropic priorities are aligned with SMC's mission, academic and athletic programs, and special initiatives.
There are many exciting opportunities for corporate and foundation partners to positively impact Saint Mary's College students, faculty, and programs.
Student Support
A top priority at Saint Mary's College is to ensure the development of an enlightened and educated workforce. Eighty-five percent of SMC students qualify for some type of financial assistance. Financial aid, scholarship, and program support enhance SMC's ability to attract exceptional undergraduate and graduate students. Increased scholarship support creates more opportunities for students to achieve their academic and career goals.
Faculty Support
Saint Mary's College is committed to securing external resources to attract and retain gifted faculty. We actively seek corporate and foundation partners to enhance faculty resources in research, programs, and faculty development. These partnerships benefit both the College and our external partners and enhance mutual understanding of shared goals and missions.
Program Support
Saint Mary's College diverse programs support the threefold mission of the College: Liberal Arts curriculum, faith-based values, and the Lasallian ethic of helping underserved students. Programs like Catholic Institute for Lasallian … (CILSA), Integral Program, Master of Fine Arts (MFA), River of Words (ROW), Career Connections, and a modern Student Athlete Performance Center (SAPC) reflect the SMC mission and expand positive engagement with the communities we serve.
Regional, state and national foundations are the backbone of external support for Saint Mary's College. A few of these not-for-profit partners and their impact can be found below.
Kalmanovitz Charitable Foundation 
Paul Kalmanovitz was an entrepreneur who bequeathed his fortune to support hospitals and institutions of education in California. The Kalmanovitz Charitable Foundation has supported facilities, scholarships, and special programs at Saint Mary's College since 2003.
Carl Gellert and Celia Berta Gellert Foundation 
The Carl Gellert Foundation was established in 1958, and merged with the Celia Berta Gellert Foundation to become the Carl Gellert and Celia Berta Gellert Foundation in 1994. The legacy of Carl and Celia Gellert lives on through their philanthropic generosity in the education, religious, and scientific fields in the Bay area. The Gellert Foundation has provided support for endowed scholarships and facilities at Saint Mary's College since 1982.
William Randolph Hearst Foundation 
The William Randolph Hearst Foundation is a philanthropic resource for institutions working in the fields of education, health, culture and social services. The Hearst Foundation supports annual scholarships and the William Randolph Hearst Endowed Scholarship at SMC. Saint Mary's College has been the recipient of the generous support of the Hearst Foundation since 1965.
Henry Luce Foundation 
The Henry Luce Foundation seeks to bring important ideas to the center of American life, strengthen international understanding, and foster innovation and leadership in academic, policy, religious and art communities. The Clare Boothe Luce Program is a significant source of private support for women in science, mathematics and engineering. Saint Mary's College has been a recipient of the Clare Boothe Luce Scholarship since 2014.
Dean and Margaret Lesher Foundation 
The mission of the Lesher Foundation is to enhance the quality of life for the residents of Contra Costa County by helping people in need, enriching the lives of all citizens, and promoting a healthy and exciting future for the community. The Lesher Foundation has provided resources to Saint Mary's College to support buildings and equipment, athletics, and education scholarships since 2001.
A growing cadre of businesses and corporations are helping to build the future at Saint Mary's College. A few examples of these generous companies includes:
Able Building Maintenance 
Able Building Supply is a strong supporter of Gael Athletics, specifically the Rugby Endowed Scholarship fund, other Rugby Scholarship, and general programs since 2009. They are also SMC's onsite facilities contractor.
Apple Computer 
Apple Computer has been a consistent partner of Saint Mary's College since 2011 through their employee matching gifts program, which supports the endowment and current operations.
Cisco 
Cisco has partnered with Saint Mary's College to establish the innovative Accelerated Career Entry Students (ACES) program. The vision for the ACES program is to develop a partnership among for-profit and non-profit organizations that provide opportunities for underserved and underrepresented students.
Heffernan Foundation 
Heffernan Foundation, supported by the Heffernan Insurance Group, provides funding for College operations including tuition, student support, leadership training, and enhancements to student life such as classroom and residence hall improvements.
The Office of Corporate and Foundation Relations is able to assist faculty with funding requests. When you are ready to move forward with a funding request;
Review the FAQs below

Complete this Intent to Apply form

Send to: Bill Olds, Director of Corporate and Foundation Relations at wlo1@stmarys-ca.edu
What is the Corporate and Foundation Relations Office and what does it do?
Corporate & Foundation Relations (CFR) is part of the Advancement Office. CFR responsibilities include planning, preparing, and submitting institutional grants, and helping faculty and staff to seek external funding for their projects. As the content experts, you are responsible for writing grant proposals with our assistance.
Can I submit a grant request on my own?
All grant requests to foundations and corporations are processed through Corporate and Foundation Relations. The support we provide can be crucial in your success as a grantseeker, and also to the success of the mission of the College.
What types of support does Corporate and Foundation Relations offer and to whom?
CFR has the privilege of helping Saint Mary's faculty and staff secure external funding. Here are some of the ways we can serve you:
Maintain and promote relationships on behalf of the College and its faculty with external funders.
Help avoid potential conflicts or multiple proposals being prepared for a particular funder.
Help you calendar the tasks required to secure a grant.
Assist with proposal development including budgets.
Identify matching requirements.
Proofread, edit, and give feedback on draft proposals.
Provide Saint Mary's information required for your proposal.
Manage the internal approval process for your proposal.
Ensure that the required proposal and budget are complete prior to submission.
Submit proposals electronically on behalf of the College and its faculty and staff.
When do I contact Corporate and Foundation Relations?
Feel free to contact us early in the development phase of your project. We can help steer you through the process to avoid delays, duplications, and omissions. If you are ready to submit a formal request, please use the Intent to Apply Form.
Where do I find Saint Mary's statistics that are required for my proposal?
The Saint Mary's Fact Book provides a wealth of information you may need.
What if I don't find the information I'm looking for?
Contact Corporate and Foundation Relations. We'll do our best to help locate institutional information or other relevant data sources.
For more information on corporate and foundation partnership opportunities, please contact Bill Olds, Director of Corporate & Foundation Relations at 925.631.8008 or wlo1@stmarys-ca.edu