EdD in Educational Leadership for Equity and Social Change
Doctorate in Educational Leadership for Equity and Social Change Program
Leadership is a capacity — rather than a skill — one which we need now more than ever and one that develops through a longer learning process. As we find we need new ideas and approaches in the workplace, we realize that understanding leadership is necessary to move forward in the 21st century. Leadership means working with true collaboration to address problems and issues. It's about adapting to change and working with and through relationships. Whatever your path may be, leadership will take your journey further.
Fall Term 2023 Final Deadline: July 1st
The final deadline for the Doctorate in Educational Leadership for Equity and Social Change program is July 1st, 2023.
Join us in our bold vision for the future
At the Kalmanovitz School of Education, we believe that education can transform lives and make a positive impact on our future and in our communities — particularly those that are underserved. Our curriculum prepares leaders who understand the causes of inequities within society and how these affect our communities, including students, parents and teachers.
Our Vision
Prepare leaders who stimulate the growth and development of individuals and the systems within which they work
Help educational institutions meet their organizational goals
Transform practices within institutions
Learn More
We're here to help you navigate the application process every step of the way. Here are some resources to give you more information about what you'll need as you get started.
Text
Program Duration
Image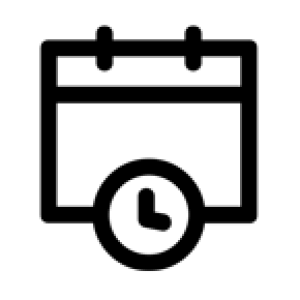 Sequence of 17 courses; 3 year program duration
Text
Learning Environment
Image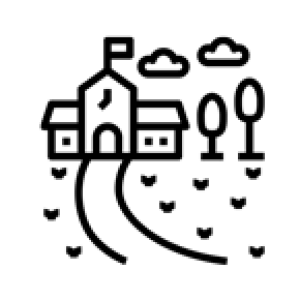 21 weekends/year (Wednesday evenings online and Saturdays in person)
Text
Average Class Size
Image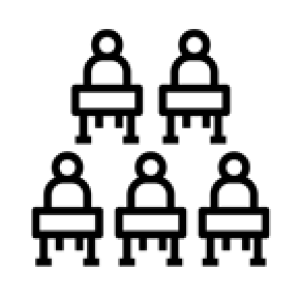 15-18 learners per cohort
Meet With Us
Going back to school is a big step - our team is here to help you through it. To find out if our program meets your needs, fill out a quick form to schedule a meeting with an Admissions Counselor!
Why an EdD in Leadership for Equity and Social Change?
Are you dedicated to social justice and helping underserved communities? The Doctorate in Educational Leadership for Equity and Social Change program at the Kalmanovitz School of Education will hone your capacity for enlightened leadership through dynamic coursework and applied action research. Our 58-unit program is challenging and highly rewarding. You will learn how to engage with others to articulate a shared vision for the common good, and then create a system to achieve that vision.
Every industry needs people with the ability to lead — whether it's leading a team, leading a business, leading a class, or leading innovation. Leadership doesn't fade. A degree in leadership makes you more marketable and qualified to advance your career. Our EdD graduates walk and talk with confidence. With a doctoral degree they find new doors opening.
Program Highlights
Supportive and inclusive cohort-based learning community
58 units of coursework and dissertation can be completed in three years
Classes held on 21 weekends per year (Wednesday evenings online and Saturdays in person)
Opportunity to work with a school, agency, or nonprofit group to develop a research project that meets the needs of the organization, while learning important research skills
Guaranteed availability for every course, every term
Flexible online learning that accommodates your schedule
Attentive and encouraging professors
Content that challenges, engages, and inspires
Financial aid is available
Post-Graduation Success
Most learners in the Doctorate in Educational Leadership for Equity and Social Change Program already enjoy careers in their chosen professions. Our students come to us with big ideas and leave with bigger ones. They talk about being drawn to the program because of its vision and values and its supportive faculty and staff.
Our graduates are working as:
Educators at K-12 schools, both public and private
Community college instructors and counselors
Student services staff in four-year colleges
Trainers in the public sector and corporate settings
Community organizers and advocates for social justice
See the Work our Graduates Have Done
Early Childhood Education
K-12 Public Schools
K-12 Catholic Schools
Higher Education