Saint Mary's Visiting Writer Series: A Chance for MFA Students to Learn from Literary Luminaries
At a recent craft talk, award-winning author Vanessa Hua encouraged students to write like "foragers." She joins a long line of distinguished Visiting Writers who have bolstered Saint Mary's literary reputation and inspired students.
One quiet Wednesday in mid-March, forty or so graduate students, faculty, and staff trickle into a Galileo lecture hall, ready to learn from Vanessa Hua: bestselling author of the novels A River of Stars and Forbidden City, veteran journalist, and longtime columnist for the San Francisco Chronicle. To her students, though, she's simply "Vanessa." 
Around 2:40 p.m., she steps up to the lectern, twin braids swishing like sweetgrass—one of the many plants she will touch on in her Afternoon Craft Talk, "Breaking the Green Wall: What Foraging Can Teach Us About Revision and Resistance." Foraging, like writing, Hua says, requires "being fully attentive and present to what's before you." The slideshow behind her clicks to an image of miner's lettuce, the circular-leafed plant that grows rampant in the Bay Area and was Hua's "gateway drug" to foraging in Spring 2020.
Another early pandemic hobby that stuck around for Hua? Baking sourdough bread. In fact, she announces to the audience, "I brought a loaf of sourdough for us all to share afterward."
It's easy to miss how remarkable this all is. To study writing at Saint Mary's is to get comfortable spending one's days with (and occasionally eating the homemade goodies of) award-winners and best-sellers. Brenda Hillman, this year's Professor of the Year honoree, is among the foremost environmental poets in the world. The program's other core poetry professor, Matthew Zapruder, is regularly found in the pages of the Best American Poetry series, most recently as its editor. Nonfiction professor Marilyn Abildskov has published work in premier literary publications like Ploughshares and The Sun, and Christopher Feliciano Arnold, who took over as the MFA program's director in Fall 2022, can be read in The Atlantic, Vice, The New York Times, and elsewhere.
"Saint Mary's has built a reputation, not just in the Bay Area, but around the country, as a place where visiting writers can find a literary community, teach brilliant students, and focus on their own artistic practice."
In addition to the program's core faculty, however, students have the opportunity to learn from esteemed visiting writers like Hua. For nearly thirty years, Saint Mary's Visiting Writer Series has brought more than 60 writers to campus for one-year teaching residencies. Early visitors included Pulitzer Prize winner Michael Chabon and novelist Julie Orringer, whose name might ring a bell far beyond literary environs: Her 2019 novel The Flight Portfolio was recently adapted into the buzzy new Netflix series Transatlantic. 
This school year alone, MFA students have been able to take workshop and craft courses taught by a stacked roster of Guggenheim recipients, Stegner Fellows, National Book Award finalists, and a Reese Witherspoon Book Club honoree. It's a testament to the literary community Saint Mary's has cultivated over the decades, says Arnold, who first came to campus as a visiting writer himself in 2020.
"Saint Mary's has built a reputation," Arnold says, "not just in the Bay Area, but around the country, as a place where visiting writers can find a literary community, teach brilliant students, and focus on their own artistic practice."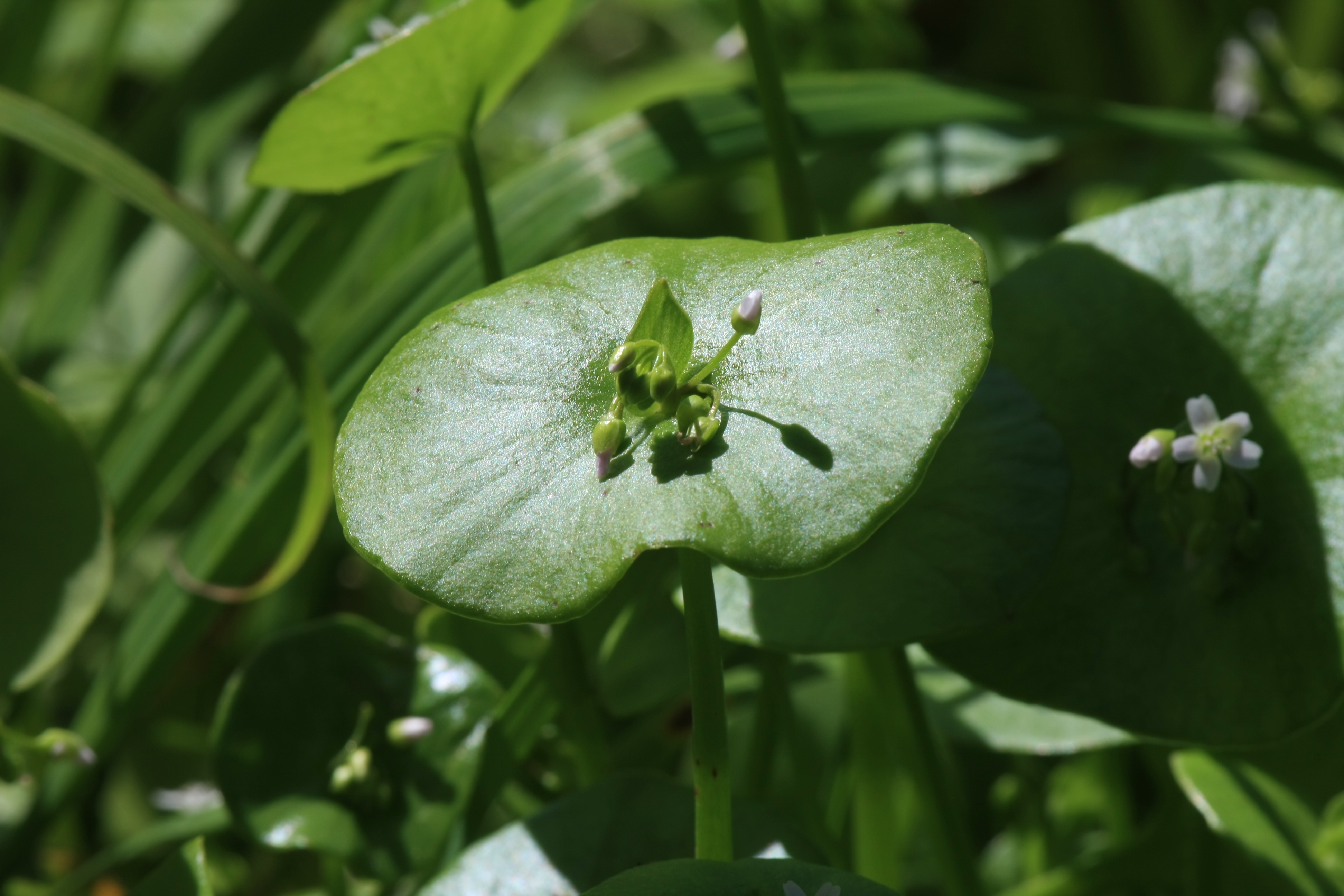 A Workshop That Reflects the World
The first time Vanessa Hua cooked with miner's lettuce she plucked from the Berkeley Hills, she stir-fried it with garlic and sesame oil. "It tasted like spring," she tells her audience. That meal changed her relationship with the natural world. "As I've learned the names of plants and their uses, the scenery has rearranged itself," she says. It's a process she refers to as "breaking the green wall." 
The same thing can happen with writing, she continues. Just as a forager is willing to be surprised by the landscape, so, too, should writers be attuned to the unexpected, in their characters and narratives: "The truth may not be hiding it all. Perhaps it's there all along, and it's a matter of you…learning to see."
As Hua's talk concludes and others make a beeline for the sourdough the writer has brought, I meet Carly Blackwell MFA '23, one of the current students in Hua's Craft of Fiction class. The structure of Hua's class brings a truly special dimension: Each week, they read a short story collection, discuss it, and then actually talk to the collection's author about it. That experience has been "amazing," Blackwell says. "So many times, when you discuss a book, you don't really get to hear the author's insights, apart from interviews … It's different talking to them face-to-face."
The real beneficiaries of the Visiting Writers Series, emphasizes MFA Director Christopher Arnold, are the students. 
The conversations have also been heartening, Blackwell adds. "Some people were like, 'I got an agent right out of grad school.' Others were like, 'No it took me ten years to get this book published.' I just loved hearing all that, because it shows there's no one way to get published."
The list of visiting writers who have spent time in Moraga is impressive, and Arnold wants to keep it that way. But the real beneficiaries, he emphasizes, are the students like Blackwell.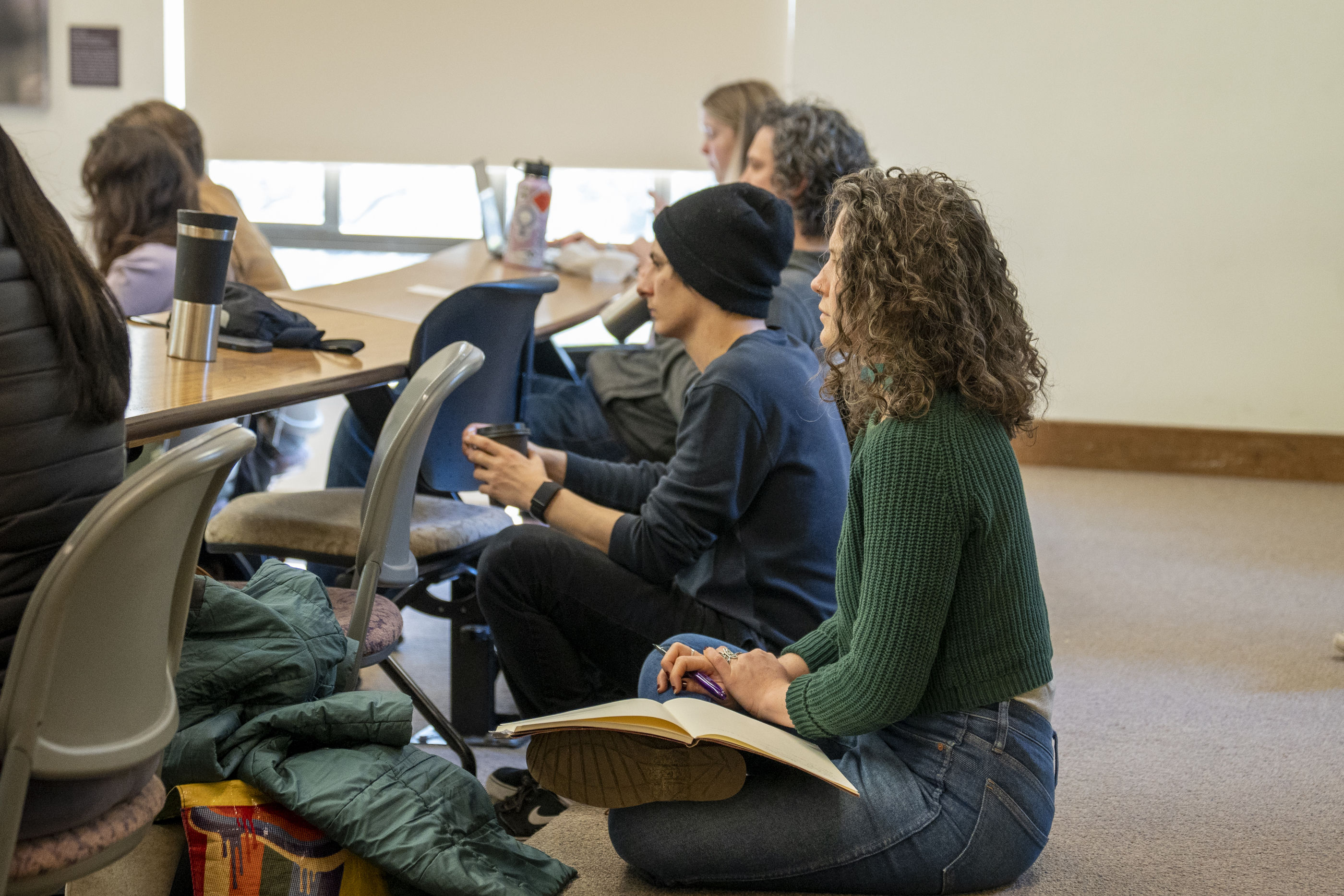 Those accepted into Saint Mary's selective MFA program come from all stages of life and a host of backgrounds, from rural Appalachia to the Niger Delta, and represent a wide array of genres and styles. Each year, visiting writers embody and enhance that diversity, Arnold says. "When you come to a workshop at our MFA program, you're in a classroom that's really reflective of the world at large. I think that's really special."
At the beginning of her talk, Hua acknowledged the specialness of Saint Mary's program: "It's been a busy but exhilarating semester, and I just love being a part of this community." After the formal presentation finishes, she and MFA students and faculty cluster around the room, chatting, sourdough slices in hand. The burble of overlapping conversation and laughter fills the lecture hall. Warm afternoon light seeps through cracks in the window shades. 
Perhaps this is the feeling that keeps world-class writers coming back to Moraga, year after year.
Be sure to join the next Craft Talk on May 5 with acclaimed novelist and Visiting Writer Nayomi Munaweera.
Hoping to develop your own craft? Consider applying this fall to Saint Mary's MFA in Creative Writing program.
---
Hayden Royster is Staff Writer at the Office of Marketing and Communications. Write him.