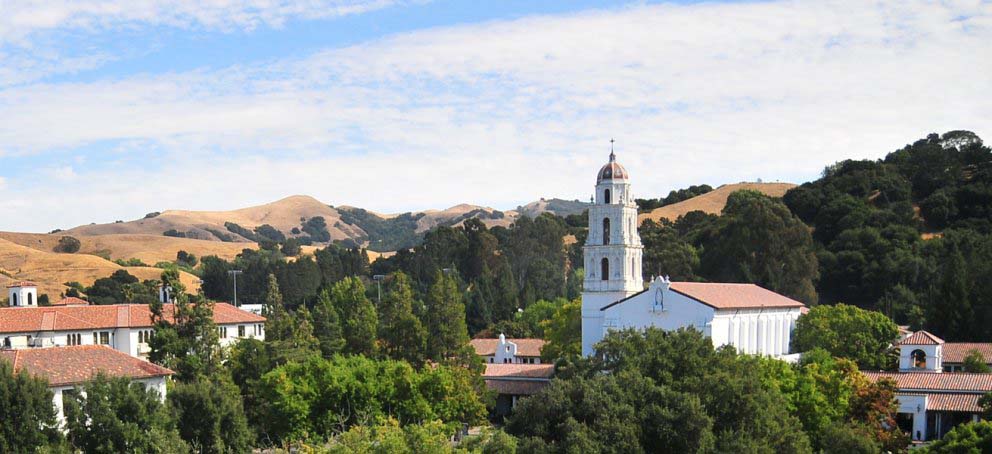 Body
Every year, The Family Scholarship is awarded to an individual (or individuals) who have exhibited outstanding service and leadership in the area of student activities.   
Brief History
The Family, consisting of a baker's dozen members of the
Saint Mary's College Class of 1977, established a scholarship fund upon their graduation for the students of Saint Mary's College. As shared by Stephen Meyer, Stephen Spiller, and Mark Zipse, who were in the middle of their sophomore year, they saw a large gap left in student life particularly organized social activities due to the resignation of the elected Associated Students Social Chair earlier that year.
These undergraduates and their peers took the initiative to fill the gap by organizing purely social events for all students. These celebrations included dances, concerts and specialty themed events like Casino Night, MayFest and a 1930's dinner dance. They also began to call themselves "the Family" perhaps having to do with the then-popular Godfather movies, but more likely because of the "familial" bonds they had formed. Twelve of them lived in 2 suites in Becket and More halls. A thirteenth member had been unable to return to the College in sophomore year, but like a prodigal son, returned the next year, and was welcomed back into "The Family."
  This group of students was actively involved, and interested in supporting the whole student body. They used the "profits" from each event to improve and fund ever more events, always at a reasonable cost. Some events were thrown for free without student body funding. Before graduation, the group realized that the group's bank account, which had started with seed money of $30 each, had now grown to a significant (for the times) sum. After some deliberations about what to do with these funds, the group unanimously decided, in keeping with their Lasallian education, to give back and donate the funds to the College to establish "The Family" Scholarship. Members of later classes became known as "Friends of the Family" and continued the good works for several more years.
Eligibility
The candidates must be at least sophomore in good academic standing. They must be a student who is already engaged with and coordinated social activities on campus, and has contributed to the social betterment of the College and overall student experience on campus.
The following positions are not eligible for the scholarship:
Campus Activities Board Director(s)

Student leaders in elected positions

Residence Hall Association Chair(s)