Ethnic Studies Newsletter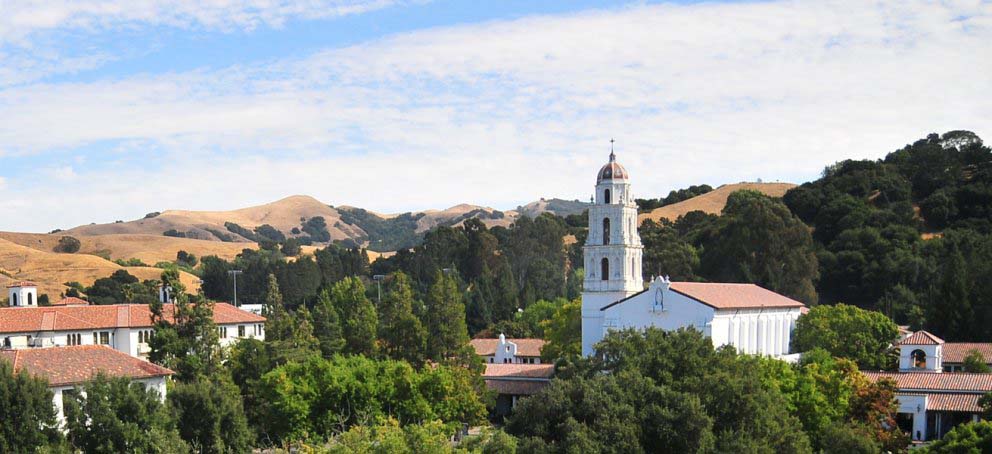 Body
Director's Letter
Dear ES Community, 
Welcome back to a new academic year! We start this year with reflections, open arms, and continued determination for the dreams of a better world today.
*CONGRATULATIONS TO OUR CLASS OF 2021! We miss you already, and we hope you celebrated this summer after a very difficult senior year. You have accomplished so much in your short time at Saint Mary's, and you are the people we need in the world. Embrace the journey ahead of you.
 
*WELCOME TO OUR NEW STUDENTS! Please don't hesitate to reach out if you need anything. We're here for you as mentors, professors, peers, and friends. I hope this newsletter serves as an introduction to the many faces of Ethnic Studies for you.
 
*We want to send a warm thank you to Ms. Lorinda Cunha, our ES Administrative Assistant for ten years at Saint Mary's, as she transitions from the ES program to her new role in the History department. She has been a tremendous resource to ES and the campus over the years. We also want to thank our student ambassador for the past two years, Jasmin Hill, for her energy and creativity with the ES IG page, newsletter, and events for our students. 
 
*We welcome new faces to Ethnic Studies! Skye Ward, is our new Administrative Assistant, coming over from Kinesiology. You will see many emails from her (dsw1@) about a variety of items, and please feel free to reach out to her if you have any general questions about the program. She comes to us with a deep knowledge of administrative processes as well as deep wisdom in social justice work. She has been a vocal presence on this campus over the years about racial justice and equity at Saint Mary's, and we feel this alignment is a perfect match for Ethnic Studies. Thank you for joining us, Skye! We welcome Professor Amissa Miller to the Ethnic Studies faculty! Professor Miller has been on the ES Faculty Advisory Board the past two years as a member of the Performing Arts Department. As of this fall, she is officially a member of the Ethnic Studies faculty and will be teaching our core and elective courses in addition to several PERFA courses. Welcome to our alumna, Valentina Velasquez ('20), to our Community Advisory Board. Valentina has done amazing work with youth and co-founded the Watsonville Campesino Appreciation Caravan during the pandemic. Finally, you will also be hearing from our new student ambassador, Maia Pagán, who came to Saint Mary's with a deep interest in Ethnic Studies last year. She will be in contact with students and alumni through IG and other platforms for hang outs, updates, graduation, and other community-building activities. 
 
I can't wait to share with you the amazing accomplishments of our faculty and students last year, and I invite everyone to share any updates with us for our newsletter as well. I wish you all my best at the start of a new academic year in this still challenging period in our lives, our communities, and our collective history. If we stand together, we will withstand today to build a better tomorrow. 
 
My very best,
Loan
_____________________________________________________________________________________________________________
ES Community Updates & Achievements
Nicole Brown has accepted a contract with Columbia University Press for her first book manuscript titled We Are Each Other's Business: Black Women's Intersectional Consumerism during the Chicago Welfare Rights Movement.
Loan Dao had a book published Generation Rising: A New Politics of Southeast Asian American Activism and co-edited a special issue for Journal of Southeast Asian American Education and Advancement.
English Department faculty member, Emily Klein was promoted to Full Professor. She also serves on the advisory boards of Ethnic Studies and Women's and Gender Studies. To learn more about her research and classes on political theatre, performance, and film. [more]
Amissa Miller co-facilitated with Professor Suzy Thomas an online workshop titled From Safe Spaces to Brave Spaces: Risking Difficult Dialogues. The presenters offered tools for creating classrooms in which students and teachers grow together in the context of diversity-focused, social justice education. The workshop was co-sponsored by the Roy E. and Patricia Disney Forum Speaker Series, Communication
Maia Pagán '23 was selected as an ES Student Ambassador. She is the Co-President for the Meditation Club as well as the Co-President for the La Hermandads Club. 
David Quijada has embarked on a well-deserved sabbatical.
Community Advisory Board member, Alvaro Ramirez, is a finalist for the international Latino book awards. [more]
Scott Schonfeldt-Aultman was recently recognized for 20 years of service.
Mike Viola won a fellowship through Mills College. The Research
Justice at the Intersections (RJI) Fellows Program at Mills College offers 8–12 competitively selected scholars the opportunity to engage in a critical reading and writing group during one academic year. RJI fellows meet approximately biweekly during two academic semesters to share and comment on works in progress. Fellows also present their work during the provost's lunchtime seminar series.
Skye Ward won the Staff Distinction Award for Inclusive Excellence and Building Saint Mary's Community, 2021. The award came with a $3000 cash prize!
_____________________________________________________________________________________________________________
Alumni Spotlight
Janelle Atienza graduated from SMC in 2017 with a double major in Ethnic Studies and Sociology. After graduation, she spent 4 years working with formerly incarcerated communities in professional development and education advocacy programs, where she developed her passion for transforming school systems and cultures from our current model of devaluation and criminalization, towards a model focused on humanization, healing, and social justice. This fall Janelle will be attending UCLA to pursue her MA in Social Sciences and Comparative Education with a specialization in Race, Ethnic, and Cultural Studies in Education. Her research will focus on decolonizing education and examining the ways Ethnic Studies, Restorative Justice, and Youth Engagement impact young people and disrupt the school-to-prison pipeline. Janelle would like to give a special shoutout to Professor David Quijada for inspiring her journey with Ethnic Studies since her first class with him freshman year, and supporting her journey towards grad school, and beyond!
_____________________________________________________________________________________________________________
Aloha Everyone! First of all, I hope everyone is safe and healthy and finding moments of joy and love. Ethnic Studies continues to influence my life and I am excited to see how everyone is doing. For my update (wow it's been three years since I graduated!) I'd like to share that I received an MFA in CNF Writing '19 (Masters of Fine Arts in Creative Non-Fiction Writing) from SMC. After graduating I spent four months with my partner in Shanghai (my partner was doing a Master's in Architecture at Tongji University). Due to COVID 19, both my partner and I left Shanghai abruptly and are back home in Honolulu Hawai'i. I recently transitioned from a Program Coordinator position at the YWCA of O'ahu to become a Ghost Writer and work on a novel. The novel I am currently working on is set in Honolulu Hawai'i and is loosely based on my experience in High school and College as a bi-sexual mixed-race young woman and a fictionalized version of a friend of mine that experienced grooming by a predatory teacher. I am trying to spend a lot of time outside in nature and connecting virtually with community. Wishing everyone the best. 
_____________________________________________________________________________________________________________
_____________________________________________________________________________________________________________
Faculty Spotlight
_____________________________________________________________________________________________________________
Files