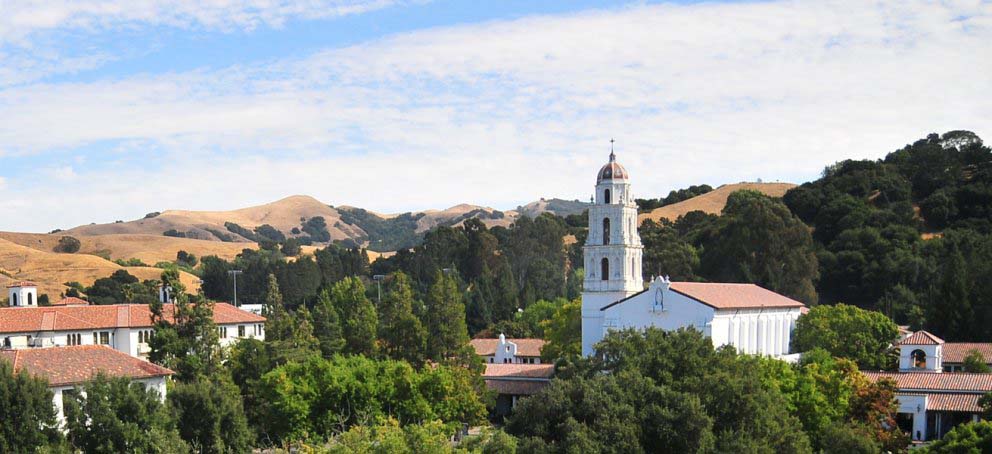 Body
Understanding your financial aid award letter can be daunting. We're here to help! Our Financial Aid counselors are available to assist you step-by-step.
Sections:
General Questions
Where do I find information about Financial Aid?
The best place is our Financial Aid site and Things You Need to Know section (FAQs).
What is the deadline for returning my award letter?
If you plan on accepting all of the awards from the financial aid office, you will not be required to return the award letter. If you intend to decline any of the awards, please sign and return the award letter with the changes you want as soon as you're able.  
Are there other sources for financial aid?
We strongly urge students to search for outside scholarships to help meet college expenses and reduce the need to take out loans. Please visit our Financial Aid scholarship search pages.
Loans
How do Federal Direct Student Loans work?
Students who plan to take out the Federal Direct Student Loans must visit the Federal Student Aid site to complete the Entrance Counseling and Master Promissory Note.
What about the Parent Loan for Undergraduate Students?
If your parents wish to take out the Parent Loan for Undergraduate Students (PLUS) they can visit the Federal Student Aid site and complete the PLUS Application and Promissory Note.
Billing
When will I get my first bill and when is it due?
Bills will be sent to your online student account on GaelXpress beginning in early July (click "View My Bill/Make a Payment").
Will I get my bill in the regular mail?
Saint Mary's bills are only available via GaelXpress. You will receive information in the mail regarding your balance in July but all bills are sent electronically.
Why don't I see my financial aid on my bill?
If you have received a financial aid award letter, that aid will be reflected as "pending" on your bill.
If you have not received a letter from the Financial Aid Office, nothing will show.
Make sure you have filed your 2017-2018 FAFSA and submitted any required documentation.
Outside scholarships do not appear on your bill. Subtract the scholarship amount and pay the balance along with verification of your scholarship.
Federal Work Study is not included as pending aid (you must secure employment and you will get paid directly).
Please review your financial award letter on GaelXPress.
Questions? Check out our Things You Need to Know section (FAQs) or contact us at (925) 631-4370 or finaid@stmarys-ca.edu.
Why can't my parents see my bill?
Students must set up Authorized Payer profiles through GaelXpress for parents, legal guardians, grandparents, and others to view bills and pay online. It is a one-time set up and it is strongly encouraged that students set up their parents or legal guardians as Authorized payers. Information will be sent shortly regarding how to set up Authorized Payers.
How do I pay my bill?
Saint Mary's does NOT accept credit card payments. Students may make eCheck payments using GaelXpress. Parents can pay online with an eCheck if they are set up as an authorized payer. Checks may also be mailed directly to the SMC Business Office at 1928 St. Mary's Road PMB 4600, Moraga, CA 94575. All checks should be payable to Saint Mary's College (please include your student id number to ensure proper posting).
Does Saint Mary's offer a payment plan?
Saint Mary's College has partnered with TouchNet for the new academic year, 2017-2018.  A monthly payment plan will be available with a $50 per semester enrollment fee. Stay tuned for more information on how to enroll in the monthly payment plan.
 What if I don't get my bill?
Contact the Business Office (8:30 a.m.–5 p.m. PST) at (925) 631-4209 or business@stmarys-ca.edu
What if I already have medical insurance through my family?
All students are REQUIRED to have medical insurance. You can opt out of Saint Mary's medical insurance by August 15. If you do not opt-out by  August 15 you will be insured for the FULL YEAR with coverage beginning on August 1, 2017 and ending on July 31, 2018. There is no opportunity to opt-out in the spring semester. International students and U.S. citizens whose primary residents is abroad will NOT be able to opt-out. Mandatory enrollment is required if your permanent address is abroad.
Why am I being billed for a double when I requested a triple?
Housing requests are not always guaranteed. Contact the Housing Office at (925) 631-4241 or housing@stmarys-ca.edu.
There is a negative number in the Balance Due field, what does this mean?
A negative number is a credit balance and means you are due a refund. Usually, refunds are a result of your student loans. Refunds will only be issued on credit balances after ALL allowable charges have been paid in full (including any payment plan balance). Refunds are ready the first week of the semester (if all the aid has posted). Parent PLUS Loan refunds typically go to the parent borrower unless the parent authorized the refund to go to the student.
Please Note: A refund cannot be processed until there is an actual credit balance on your account. We do not refund in anticipation of aid posting. Refunds are not issued for students with monthly payment plans until the plan is paid in full. Refunds will go back to the originating source if a payment is made by a third party.
What if I have to withdraw from Saint Mary's College?
SMC will refund 85% of tuition at the end of the first week of the semester, 80% at the end of the second week of the semester, and 75% at the end of the third and fourth week. There is NO tuition refund after the fourth week of the semester, however, families may purchase Tuition Refund Insurance through GradGuard for students who cannot complete classes for the semester due to a covered medical reason. Enrollment into GradGuard must be completed prior to the beginning of each semester. Please visit GradGuard.com/stmarys-ca or call 1-866-724-7284
Please note: Room and board charges are refunded based on the terms in the Residence Hall and Dining Services License and financial aid disbursements will be adjusted based on the percentage of the time you attended SMC.
Still have questions?
Not to worry, contact the Business Office (8:30 a.m.–5 p.m. PST) at (925) 631-4209 with questions regarding tuition and billing questions or email business@stmarys-ca.edu. If you have questions regarding loans and or scholarships, contact the Financial Aid office at (925) 631-4370 or email finaid@stmarys-ca.edu. If you have questions regarding your room and meal plan, please contact the Campus Housing Office at (925) 631-4241 or housing@stmarys-ca.edu