Body
Faculty
Rogelio Lopez 
Image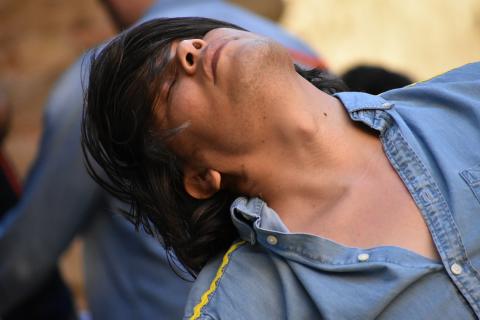 Rogelio Lopez is a multifaceted dance artist creating choreography, scenography, lighting, and costume design for the world of dance.  His choreography has been presented at various campuses across the country as well as the National College Dance Festival at the Kennedy Center.  Lopez has also received awards for his dancing and scenic design.  He has an MFA in Dance from CSU Long Beach.
---
CatherineMarie Davalos
Image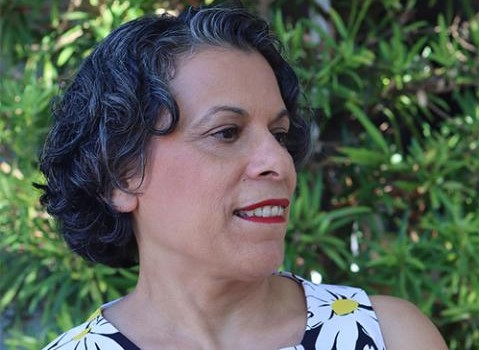 CatherineMarie Davalos is a Chicana choreographer and makes dances that question heteronormativity, using a feminist, Latina and Chicana perspective.  She is interested in integration, collaboration and cooperation.  She is the Artistic Director of Davalos Dance Company and a guest choreographer for the Latin Ballet of Virginia.  She has an MFA in Dance from CSU Long Beach.  She has served as  a panelist for the Zellerbach Family Foundation Community Arts Grant, the Berkeley Civic Arts Grant Program, and the California Arts Council. She is a founding member of the Festival of Latin American Contemporary Choreographers Festival (www.flaccdanza.org).
---
Dana Lawton
Image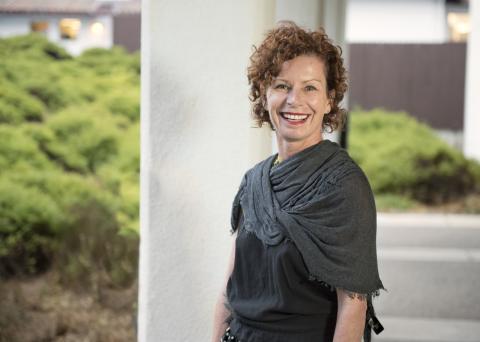 Dana Lawton is Artistic Director of Dana Lawton Dances, a multi-generational modern dance company based in Oakland.  Her work has been performed throughout the Bay Area, nationally and internationally.  Her thirty years of experience teaching yoga informs her dancing and she approaches the dancing body as sacred.  She holds an MFA in Choreography from Mills College and a BFA from California Institute of the Arts.
---
Jia Wu
Image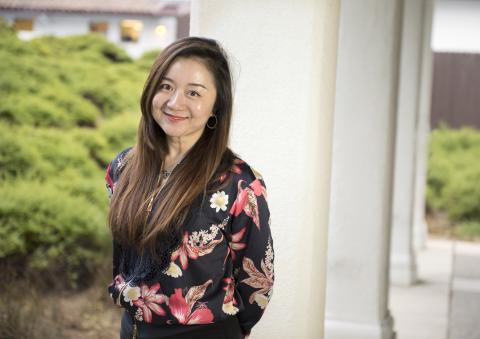 Jia Wu is an international artist with an MFA in Choreography from UCLA.  As a choreographer, performer, and dance filmmaker, her daring kinetics and provocative works apply Asian dance vocabularies and aesthetics to the exploration of modern issues such as globalization, feminism, and multiculturalism.  She has earned numerous honors for her choreography and dance films, including the "Best Dance Video Award" at the Hong Kong Jump Frame Dance Video Festival.  Her work has been presented in 14 countries, at the Lincoln Center and on BBC.
---
Rosana Barragan
Image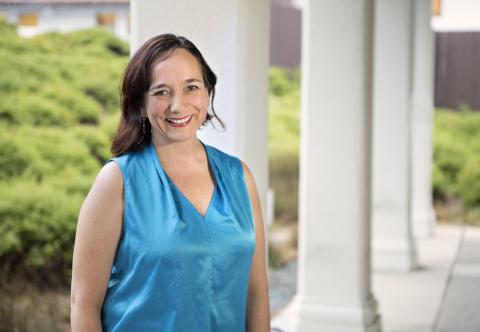 MFA in Dance Program Director
Rosana Barragan questions and explores new approaches to the body in art practice.  Her artistic interests move her along the territory of the socially conscious body through somatic movement exploration.  She earned her Master's Degree in Dance from the Laban Centre/City University in London.  She is also certified in yoga, participatory arts and as a Somatic Movement Therapist and Educator.
---
Shaunna Vella
Image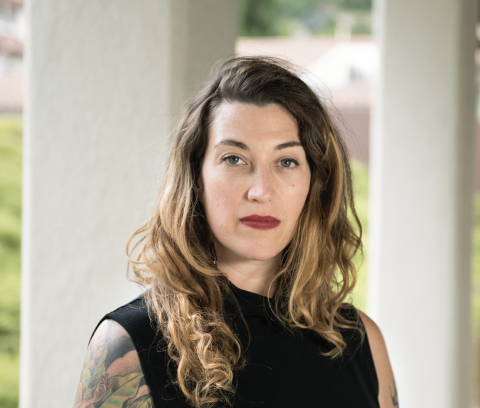 Shaunna Vella is queer-feminist performance artist, choreographer, student and educator of dance practices.  Her work investigates performance as community ritual, building sites for introspection, exploring socio-cultural and political constructs, to immerse in the sacred, queer and divine.  She holds an MFA in Dance from Saint Mary's College of California.
---
Guest and Recurring Faculty
Martha Eddy
Martha Eddy, international teacher/lecturer, activist, and Registered Somatic Movement Therapist with a doctorate in Movement Science, founded BodyMind Dancing in the 1980s, Dynamic Embodiment Somatic Movement Training combining Body-Mind Centering® and Laban Movement Analysis in 1990, Moving On Center with Carol Swann in 1994, and Moving For Life Somatic Fitness for symptom management in 1999. Her book Mindful Movement the Evolution of the Somatic Arts and Conscious Action (2016) addresses the history and applications of somatic education. Her latest book with Shakti Smith is Dynamic Embodiment of the Sun Salutation - Pathways to Balancing the Chakras and NeuroEndocrine System. She has been a licensed Teacher of Body-Mind Centering since 1984 and was a faculty member of both the School for Body-Mind Centering and the Laban/Bartenieff Institute for a decade. She loves to dance, perform and drum.
---
Alumni Testimonials
Surabhi Bharadwaj
Image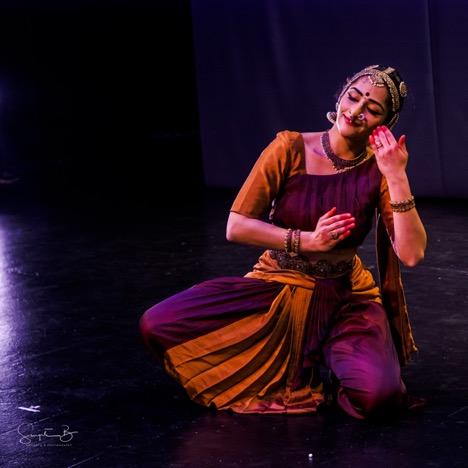 Surabhi Bharadwaj | MFA in Dance: Design and Production and Certificate in Choreography
Performing Artist
I'm Surabhi Bharadwaj, an Indian classical dancer local to the Bay Area, originally from India. With another MFA degree already in hand, I joined the MFA in Dance: Design and Production Program at Saint Mary's College with an intention to learn the collaborative, technical, and management side of creating dance. Now, I have an edge with these additional skills and I'm offered many freelance lighting design opportunities. More importantly, the MFA in Dance has prepared me to wear multiple hats and to be the director, choreographer, producer, and designer. Taking all of the learnings from my MFA program, I'm all set to premiere my debut dance-theater production Ashrutam – The Unheard Voice on Nov 1st, 2nd, and 3rd, 2019, at the ODC Theater, San Francisco.
Ashrutam is an original work that I've created in collaboration with artists across the world to compose an original score, create custom lighting, costume, and scenery. I'm also bringing together professional dancers from both the east and west coasts for the premiere. My work highlights the historical narrative of the Devadasis who were a matriarchal community of progressive women of ancient India who devoted their lives to dance and music. Through Ashrutam, we will share an interpretation of Devadasis voice, celebrate them for breaking societal stereotypes centuries ago and honor them for their contribution to the performing arts. 
---
Byb Chanel
Image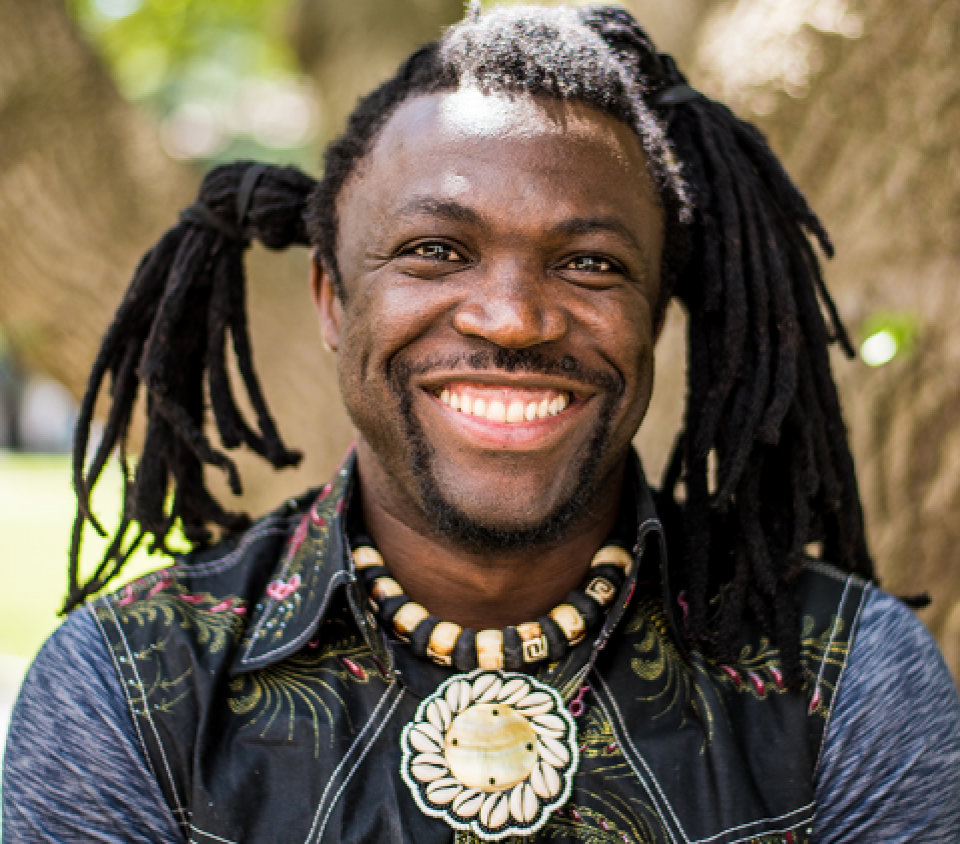 Byb Chanel Bibene | MFA in Dance: Creative Practice
Adjunct Faculty at UC Berkeley, Choreographer, Performing Artist
The MFA in Dance: Creative Practice Program at Saint Mary's College revealed a clear direction for my artistic voice and research work as it pertains to the practices and theories of the dances of Africa and their contemporaneity. My thesis project is titled "Dancing Bodies of Central Africa: Spiritualities, Tradition, and Modernity." This MFA in Dance thesis document examines the Minkisi Minkondi sacred sculptures and portrays the significance of the dance culture for the people of central Africa. It includes a review of the history behind the Minkisi sculptures from spiritual, religious, social and political viewpoints as well as their correlation with the practice of functional dances in central Africa.
In addition to being an adjunct faculty member at UC Berkeley where I am teaching two courses and teaching a studio class at Dance Mission Theater in San Francisco, I am dancing and making choreographic projects for my dance company Kiandanda Dance Theater. Also, I am busy organizing Mbongui Square Festival, a festival I artistically direct.
My recent accomplishments include: a nomination for the Izzies-Isadora Duncan Dance Awards in the category of both Outstanding Visuals Arts and Lighting Design for my project Nkisi Nkondi-Sacred Kongo Sculpture, recipient of Cash Grant, Zellerbach Family Foundation Grant, the City of Oakland Cultural Individual Grant, creation of an intergenerational project (ages 10 to 70 years old) titled "350 & Million Moving Targets," a commission of the FRESH Festival and the Black Choreographers Festival, choreography commission at the University Texas of Rio Grande Valley, an invitation to teach master classes at the Goodman Art Center and the University of Singapore, and implementation of two new programs: Dance on Screen and Tracing Africa Circle--African Dance Histories & Philosophies. 
Recently Byb has performed with San Francisco International Arts Festival with his company Kiandanda Dance Theater performing work "Religion Kitendi" in the Summer of 2022. 
---
Recent Alumni
Rachel Dugan
Image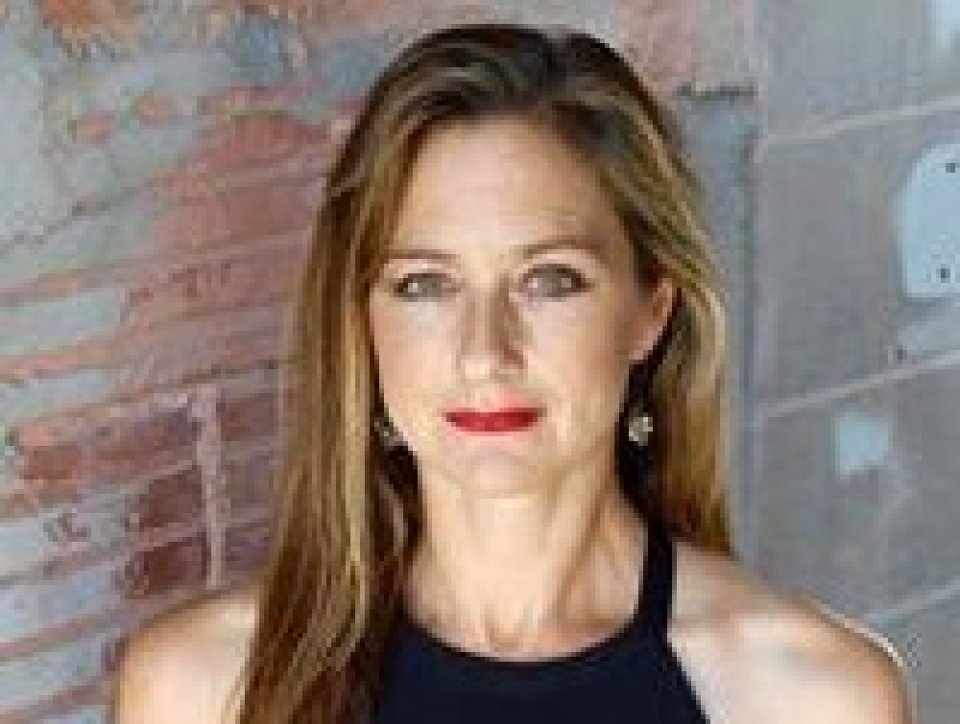 Rachel Dugan | MFA in Dance: Creative Practice
Dance Faculty at the University of Kansas and Co-Artistic Directorship of KC Contemporary Dance
Recent graduate Rachel Dugan has continued to pursue teaching at a university level at the University of Kansas. She graduated in Summer 2021 with a MFA in Dance: Creative Practice and a certificate in Dance Management. She is excited to begin teaching for the University of Kansas in their dance program which offers a BFA, BA, and minor in dance. Rachel has also been promoted to co-artistic directorship of KC Contemporary Dance. 
---
Parya Saberi
Image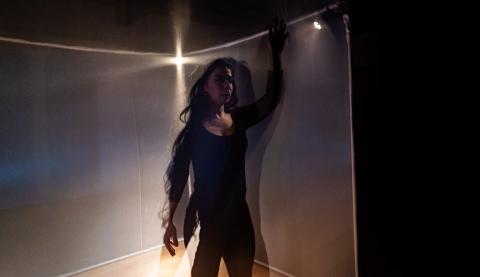 Parya Saberi | MFA in Dance: Creative Practice
Dancer, Dance Educator, Professor and Researcher
Before attending Saint Mary's and receiving her MFA, Parya Saberi worked as an Associate Professor at the Center for AIDS Prevention Studies at the University of California San Francisco. During her time at Saint Mary's she explored culture, and dance in her thesis. She now has two articles published in Dance Magazine and Dancer's Group based on Iranian dance. 
---
Alumni Achievements
Lisa Tenorio
Image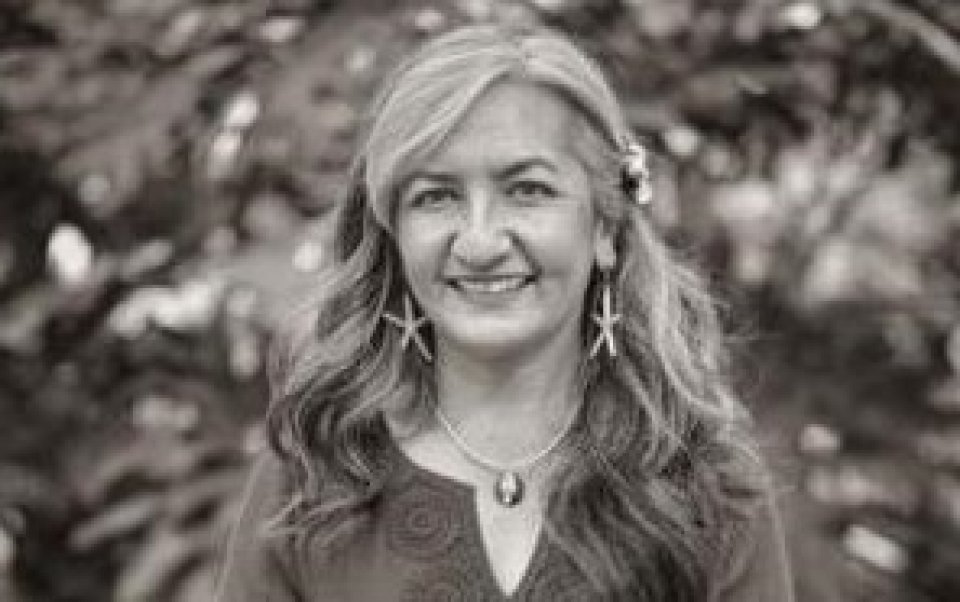 Lisa Tenorio '19 Featured in Pacific Daily News Article
Lisa Tenorio was featured in the Pacific Daily News for her thesis work "The Stirring Place: The Convergence of the Ocean and the Dancing Body." The article is titled: "Manaotao Sanlagu: Lisa Tenorio"  Read more about her process, experience, and heritage.
---
Ashley Mott
Image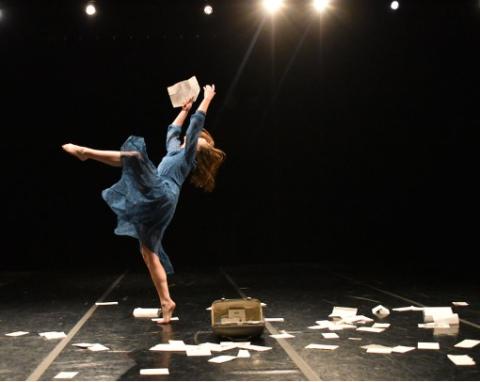 Ashley Mott Participates in Annual Choreography Competition
Ashley was chosen as one of four choreographers from national submissions to create original work for Repertory Dance Theatre's annual choreography competition Regalia! 
Ashley Mott is a teaching artist, choreographer, yoga practitioner, and dance performer currently based in Utah. She is also currently a performing member of Bone & Fiddle Dance Collective, a national collective based out of Ohio.  She holds an MFA in Dance, Creative Practice degree (with Somatics, Phenomenological Theory, and Design emphasis) from Saint Mary's College of California, and a Master's degree in Education and a BFA in Modern Dance from the University of Utah.  She is currently the dance program director at Park City High School.
---
Lacin Keles
Image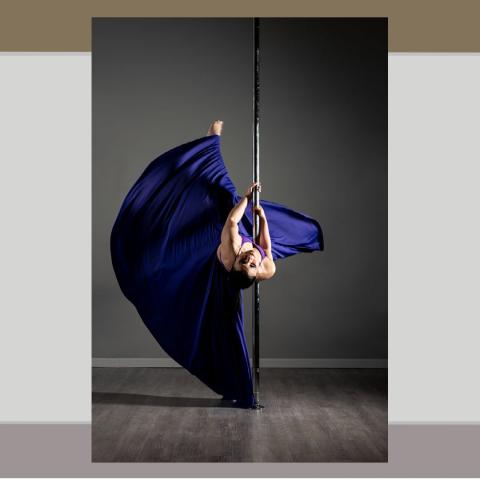 Lacin Keles '21 Speaks at International Symposium of Laban and Bartenieff Movement Studies
MFA in Dance Recent Graduate Lacin Keles presented her embodied research on applying somatic movement studies (mainly Laban/Bartenieff Movement Studies) on pole dancing functionality and expressivity at the International Symposium of Laban and Bartenieff Studies at the Inspirees Institute.
Spotlight
SMC Performing Arts
So We Could Become Colorful Roses
Choreographer: Shaunna Vella
School and Department Information