Accounting Minor
ENHANCE YOUR FINANCIAL ACUMEN WITH THE ACCOUNTING MINOR
Saint Mary's Accounting Minor will prepare you with a comprehensive set of accounting abilities, including financial and managerial accounting, auditing, federal income taxation, and computer applications. Guided by our renowned, approachable faculty, you'll hone your ability to wrestle with unfamiliar problems and ethical issues, the tools to investigate topics in-depth, and the communication skills needed to share information with others. All of this takes place within small, discussion-based classes, a hallmark of the liberal arts tradition.
Learn More About Our Accounting Minor
Get to know our well-respected faculty and their specialties. Or explore scholarship opportunities and an array of internship possibilities.
EMPOWER YOUR FINANCIAL FUTURE
ENGAGE & GET INVOLVED
Take accounting classes your first year and learn the technical aspects of accounting while refining your skills in analysis, communication, and ethical decision-making. Learn directly from world-renowned faculty (not TAs) in intimate class settings. Create a graduation plan with your Faculty Advisor to optimize your schedule and accomplish your goals.
MAKE A MAJOR IMPACT
Develop strong understanding in financial and managerial accounting, and your choice of either auditing, federal income taxation, or accounting analytics to ensure relevance in today's competitive environment. Secure internships that provide real-world experience and ensure your personal marketability with the Accounting Minor.
School and Department Information
FROM THE ALUMNI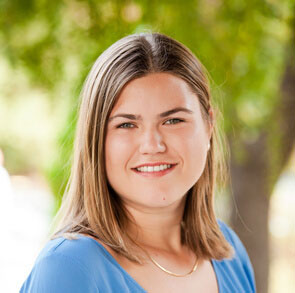 "The Accounting program at Saint Mary's has proven to be a valuable asset. SEBA faculty members and professors were dedicated to my success in school and post-graduation. I feel empowered to accomplish my career goals in accounting."
Cassidy Hoffman '20 Senior Audit Associate KPMG
HIGHEST EARNING POTENTIAL IN UNITED STATES
U.S. COLLEGES