School of Science Advisory Board
Body
The mission of the Board of Advisors of the School of Science is to enhance the reputation and visibility of the School and its programs; contribute to and lead efforts to acquire resources for the School; actively engage and cultivate alumni, business, community and stakeholder partnerships; advise and counsel the dean on strategic directions for the School.
Image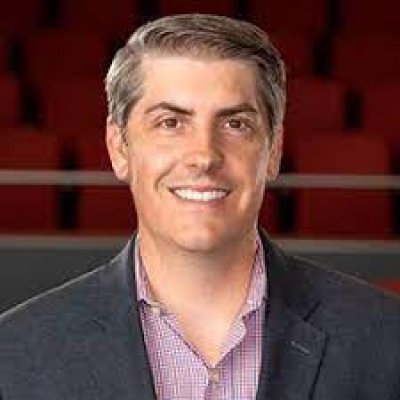 Chair, Chris Carter
97 B.A. Psychology & '02 M.A. Psychology
Director, Development and Communications, Livermore Valley Performing Arts Center
Chris Carter serves as Director of Development and Communications for the Livermore Valley Performing Arts Center, where he oversees all fundraising and marketing activities for LVPAC, the largest, independent cultural arts nonprofit organization in the Tri-Valley region. Chris also serves on the board of directors for the Tri-valley Nonprofit Alliance and has led multiple workshops and seminars for local community-serving nonprofits. Prior to LVPAC, he worked at Saint Mary's College of California for eleven years, primarily serving as a leader in the College's development department. At Saint Mary's, Mr. Carter served first as the Director for Alumni relations and then as the Director for Alumni Engagement and Annual Giving. While working in higher education, Mr. Carter was a longtime member of CASE (Council for Advancement and Support of Education), leading and participating in multiple professional workshops focusing on volunteers and board management. Chris is a member of the Association of Fundraising Professionals, and has been a volunteer for the Boy Scouts of America since 2009.
Image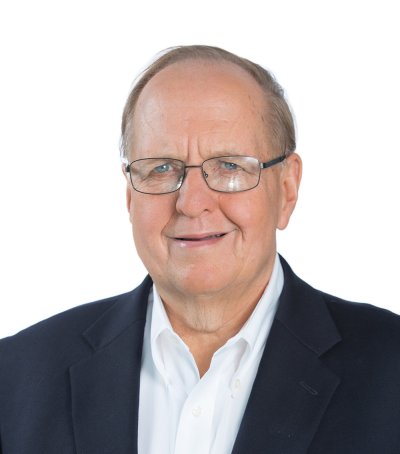 Karl Beutner, MD, PhD
'71 B.S. Biology
M.D. Solano Dermatology
Karl R. Beutner '71 was a founding member and first Chairperson of the Saint Mary's College School of Science Advisory Board. After graduation, Karl went on to earn MA and PhD in microbiology and immunology as well as an MD from the State University of New York at Buffalo. This was followed by internship and residency at UCLA, a fellowship in immunology and infectious diseases and a residency in dermatology at the University of Rochester. He then returned to his hometown of Vallejo, CA to practice dermatology. In addition to building a clinical practice he started a clinical trials group that conducted hundreds of clinical trials resulting in the development of new treatments and vaccines for a variety of skin diseases. Over time he gravitated toward working in the biotechnology/pharmaceutical sector. He was Chief Medical Officer of Dow Pharmaceutical Sciences which was acquired by Valent Pharmaceuticals and Anacor Pharmaceuticals which was acquired by Pfizer.  Currently, along with his clinical practice, he is co-founder CEO and CMO of DermBiont a company focused on the cutaneous microbiome to better understand and treat skin diseases.
Image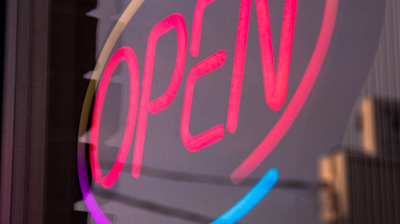 Lynn Brady
'91 MBA, Finance
Management Consultant/Non-Profit Boards
Lynn Brady served in various Senior Management positions with the Pacific Telesis Group including Executive Director, Core Process Reengineering and Change Management, Pacific Telesis; Vice President, Chief Financial Officer and Chief Information Officer, Pacific Bell Directory; Vice President and General Manager, Publishing and Technology, Pacific Bell Directory; Executive Director, Business Planning, Public Policy, External Affairs, Pacific Bell Directory;  District Manager, Cash Management Strategy and Operations, Corporate Investments, Acquisitions and Mergers, Pacific Bell.
Following Ms. Brady's retirement, she has served on many non-profit boards including Hospice of the East Bay (HEB) Integrated Care Board of Directors, President, Chief Financial Officer and Treasurer of the Hospice of the East Bay Foundation and Chairman of Hospice of the East Bay Strategic Planning and Development Committee; Member of the Purdue University President's Council and Member of the Women in Science Advisory Board; Vice President of Saint Mary's College Alumni Board and Member of the School of Science Advisory Board; Vice President, Chief Financial Officer and Treasurer, Board Secretary and Board Membership Chairperson of the Blackhawk Country Club Board of Directors; Vice President and Chief Financial Officer and Treasurer of Leadership San Francisco; Member of the San Francisco Ballet Auxiliary and the Opening Gala Committee; President of the Kappa Kappa Gamma Advisory Alumni Board at the University of California at Berkeley. 
Ms. Brady graduated from the following universities/colleges; Saint Mary's College, Masters of Business Administration (MBA) Finance; Harvard Business School, Program for Management Development (PMD), Business; Purdue University, Masters of Science (MS), Mathematics and Computer Science; Purdue University, Bachelors of Science (BS), Mathematics.
Image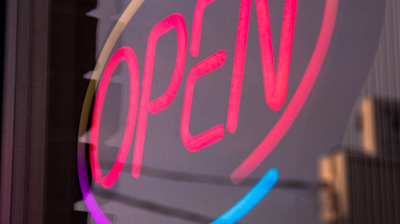 Ruben Castellon
'85 B.A., History & B.S., Economics/Business Administration
Attorney at Law
Consultant for Environment Issues
Mr. Castellon is a trial attorney experienced in all aspects of complex business and environmental, toxic tort and worker-death-related litigation, including in-court examination of experts.  Mr. Castellon is one of the few attorneys in California to have gone to a jury trial on alleged toxic lead discharge and exposures, reaching favorable results for clients on multiple occasions.  He has successfully defended numerous clients who have been sued for alleged violations of the Clean Air Act, Clean Water Act, CERCLA, RCRA, Proposition 65, and Qui Tam statutes. 
Mr. Castellon was born in Okinawa, Japan and raised in Venezuela, Panama, and Georgia before settling in the Bay Area.  He graduated from Saint Mary's College of California and from the UCLA School of Law.  Mr. Castellon has served on the boards of various non-profit organizations, was a founding member of the Contra Costa Hispanic Chamber of Commerce, and currently is on the Board of Regents for Saint Mary's College of California.
Image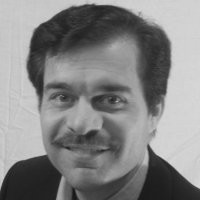 Scott Edgar
'85 B.A. Mathematics & '89 MBA
President, Edgar Investment Managment LLC
Consultant, Bedell-Frazier Investment Counseling
Image
John Macken
62 Physics
Physicist and Entrepreneur
US Patent Holder
Author
Image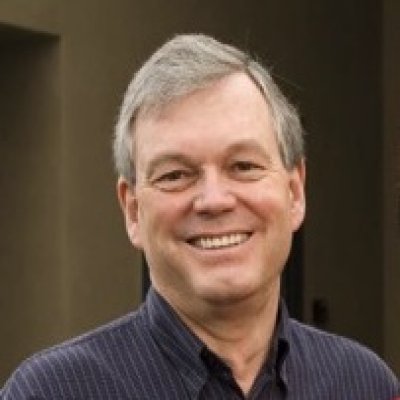 Dennis Meiss
'69 B.S. Biology
Ph.D. University of Connecticut, Neurobiology
Dr. Meiss earned his B.S. in Biology from Saint Mary's College of California and his M.A. in Neurobiology from University of California, Los Angeles and holds a Ph.D. in Neurobiology from the University of Connecticut. After earning his Ph.D., Dr. Meiss spent time in academia, first as a post-doctoral fellow at the University of Toronto and then as an assistant professor at Clark University in Worcester, Massachusetts. He then transitioned to the healthcare industry, relocating to California where he developed tests for the clinical applications of amino acids in blood and urine. Later, he was Vice President of Technical Services for Advanced Medical Research, Inc. located in Hayward, California. In 2001, Dr. Meiss and his wife Janet Ralston started their own firm, ProThera, Inc. with Dr. Meiss as President and CEO and Ms. Ralston as Vice President. The company formulated and manufactured dietary supplements, including probiotics, for exclusive sale to and use by physicians and other licensed healthcare professionals. ProThera was relocated to Reno, Nevada in 2004 and was subsequently sold in 2013 to an Australian company, SFI Health, which specializes in marketing clinically proven natural medicines. Presently, Dr. Meiss is a managing partner in DRC Investors, LLC and DRC Two Investors, LLC located in Reno, Nevada where he and his wife currently reside. Dr. Meiss was elected to the Board of Trustees in 2018.
Image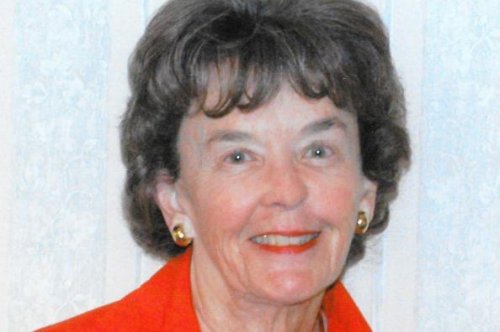 Nancy Richardson
B.S. Arizona State University, Chemistry
Honorary Alumni
Patent Agent (Retired), Shell Oil Legal Organization
Heads and Serves on numerous boards and committees
Image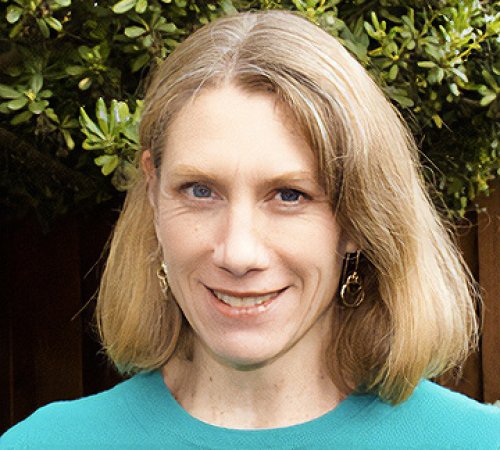 Melissa Stafford Jones
'93 Biology
Regional Director
US Dept. of Health and Human Services
Region IX
Melissa Stafford Jones is Executive Director of the Dean & Margaret Lesher Foundation, whose mission is to enhance the vibrancy and quality of life for residents of Contra Costa County through work in the areas of education, arts & culture, and children & families.  She previously served as Regional Director for the U.S. Department of Health and Human Services under President Obama, and was President & CEO of the California Association of Public Hospitals and Health Systems, leading the organization's public policy strategy to support the safety net and improve health care for low-income Californians. Melissa holds a Master's in Public Health from UC Berkeley and a bachelor's degree in biology from Saint Mary's College.   She is married to husband Chris Jones, a high school science teacher, who is also an SMC School of Science alum.
Image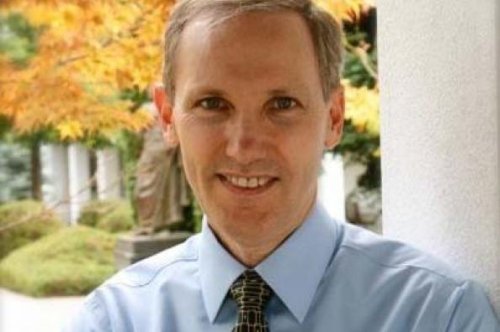 Ron Turner
'79 B.A. Business Administration
Alumni Director (Retired)
Saint Mary's College of California
Image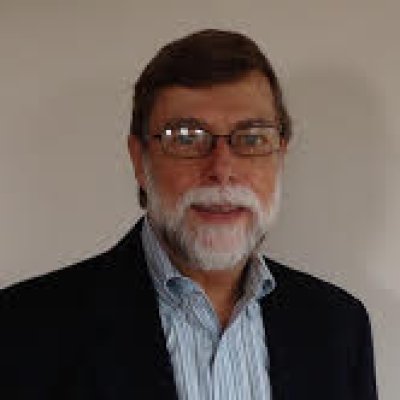 Charles Wilson
'68 B.S. Chemistry
Ph.D. Stanford University, Inorganic Chemistry
Catalyst Patent Holder
Charles Wilson is a native San Franciscan and a graduate of Sacred Heart High School.  He attended St. Mary's College of California and graduated cum laude with a BS in Chemistry in 1968.  He obtained a PhD in Inorganic Chemistry in 1973 from Stanford University under Henry Taube (Nobel Prize 1983).  After working for 8 years on the East Coast for Corning Glass, ARCO Chemical, and Air Products and Chemicals, he returned to the West Coast to work for Chevron's downstream research company in the field of Catalysis, retiring as a Senior Consulting Scientist and Unit Manager of Catalysis for Chevron's Energy Technology Company in 2014.  He has been very active in the North American Catalysis Society, chairing its national meeting in San Francisco in 2009.  He is the holder of more than 20 US patents in the field of Catalysis.  He is now an industry consultant.  His hobbies include opera, cooking, and wine tasting.