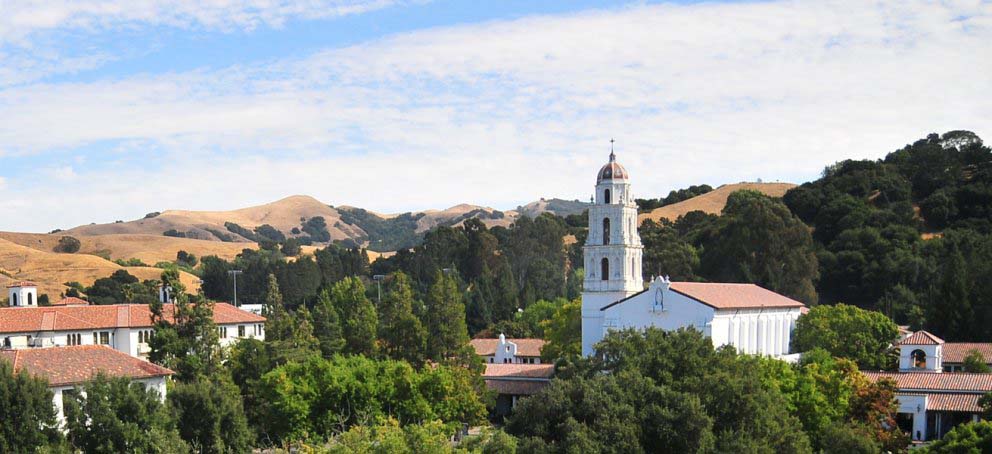 Body
Below are other positions related to psychology and positions for the upcoming summer.
Summer Research Opportunities
SMC School of Science Summer Research Program
Summer research students receive summer housing and $3000 stipend. To apply for SMC's School of Science Summer Research Program, check out these instructions here. 
Yale Mind and Development Lab
The Yale Mind and Development Lab, under the direction of Dr. Paul Bloom, is accepting applications for our annual Summer Internship Program (applications for Summer 2021 are closed). Our research explores how children and adults understand the physical and social world, including topics such as morality, religion, free will, and the nature of the self. For more information, please see http://minddevlab.yale.edu/.
This internship will provide interns with the opportunity to work with graduate students and postdocs on both ongoing and new studies. Because projects are at various stages of completion (from pre-design to post-data collection), interns will be able to be involved with a wide range of activities over the course of the internship. Activities may include developing new project ideas, designing new experiments, recruiting participants, running experiments, analyzing data, and presenting results.
The internship runs full-time. The 2022 application cycle begins in January 2021 and closes on March 20, 2021. 
Who can apply? Undergraduate students at all stages and from all universities, around the world, are welcome to apply- including those graduating in 2020. The internship is best suited for students interested in pursuing graduate studies in developmental, social, or cognitive psychology. 
How can I apply? For more information and to apply, see http://minddevlab.yale.edu/join-us.
National Science Foundation Research Experience for Undergraduates (NSF REU) 
The NSF REU program provides a number of different sites for summer research. See the list of sites and the links to over 20 different applications to REUs in the social and behavioral sciences here. 
RISE at Rutgers University 
RISE at Rutgers is a nationally acclaimed summer research program for outstanding undergraduates from diverse backgrounds. Scholars participate in 10 weeks of cutting-edge research in the biological, physical, and social/ behavioral sciences, math, engineering, and exciting interdisciplinary areas under the guidance of carefully matched faculty mentors. A comprehensive professional development component, including GRE preparation, complements the research.
​Students from underrepresented, disadvantaged, non-traditional, or first-generation college backgrounds or who attend schools with limited research opportunities are particularly encouraged to apply. 
Apply here. There is no hard deadline, and offers will be sent until mid-March. 
Big Ten Academic Alliance Summer Research Opportunity Program (SROP) 
The Summer Research Opportunities Program (SROP) is a gateway to graduate education at Big Ten Academic Alliance universities. The goal of the program is to increase the number of underrepresented students who pursue graduate study and research careers. SROP helps prepare undergraduates for graduate study through intensive research experiences with faculty mentors and enrichment activities. For more information, click here.
Apply here. The application cycle begins on November 1. The deadline to complete the online application is February 10. The deadline to receive letters of recommendation and transcripts is March 1. 
Summer Internships
Quest Therapeutic Camps 
Are you looking for more clinical experience? Quest is an intensive therapeutic, summer program for children/adolescents that are 5-19 years old with mild to moderate emotional and social challenges that are looking for counselors! They are in need of counselors from 6/7-7/29 and you would have the opportunity to receive training and work with kids with ADHD, anxiety, high functioning autism, and other neurodiverse individuals. 
TO APPLY: Go Online at www.questcamps.com, click the "Contact Us" link and click "Employment Opportunities" to complete the online staff application. 
For any questions, contact the Quest office at 925-743-2900. 
US State Department Critical Language Scholarship 
The Critical Language Scholarship (CLS) Program is an intensive overseas language and cultural immersion program for American undergraduate and graduate students enrolled at U.S. colleges and universities. Students spend eight to ten weeks abroad studying one of 15 critical languages. The program includes intensive language instruction and structured cultural enrichment experiences designed to promote rapid language gains and cultural fluency.
Start your application here. Please be aware of the deadlines. 
For more information, check out the website and this flyer. 
Florida International University Center for Children and Families Summer Treatment Program
The Center for Children and Families at Florida International University announces Summer Treatment Program Counselor positions. The Summer Treatment Program (STP) provides services to children with Attention-Deficit Hyperactivity Disorder (ADHD), Conduct Disorder, Oppositional-Defiant Disorder, learning problems, and related behavior problems. The program provides treatment tailored to children's individual behavioral and learning difficulties. Counselors will work in the STP-PreK, for children in preschool or entering Kindergarten, or the STP-E, for children ages 6-12 in elementary school. The Center for Children and Families is directed by William E. Pelham, Jr., Ph.D., who is a Distinguished Professor of Psychology and Psychiatry at Florida International University. Paulo Graziano, Ph.D., and Katie Hart, Ph.D., are the Program Directors for the STP-PreK, and Erika Coles, Ph.D., is the Program Director for the STP-E.
Applications are accepted through the Spring. No application deadline. Apply here.
Contra Costa County District Attorney's Office 
The Contra Costa District Attorney's Office is accepting applications for the College Student/High School Senior Summer Intern Program.
Please submit a resume and cover letter to DDA Dominique Yancey by email by March 15.
Organization: Contra Costa County District Attorney's Office, Central/Eastern Operations
Paid? No
Location: Martinez, CA
Fund for the Public Interest
The Fund is hiring! You could join, or maybe even lead, a team that goes into key neighborhoods has face-to-face conversations, and mobilizes people to get involved with some of the country's leading nonprofit groups. Every position with The Fund helps to build the grassroots power that's behind all social change.
Organization: The Fund for the Public Interest
Paid? Yes. See the different positions here.
Location: Berkeley, CA
Via Services (West)
Via West is a special needs camp dedicated to serving the special needs community. Via is recruiting individuals all across the Bay Area and Central Valley for year-long job opportunities. The skills you can learn at Via West will increase your knowledge in the following areas: behavioral therapy, recreational therapy, special education, ABA, and much more. 
Organization: Via Services (West Campus)
Paid? Yes. See different positions here.
Location: Santa Clara, CA
Summer Internship/Research Assistantship/Visiting Fellowship Program in Applied Sport Psychology in New York City
Our Summer Intern/Visiting Fellowship programs have been very successful with participants being involved in groundbreaking research and applications with baseball and tennis players. Participants have been included as contributors in academic papers and presentation including a 5-year study of "mental toughness" in MLB players. Interns and Fellows have come from as far as India, New Zealand, and Sweden to learn first hand about cutting-edge EVIDENCE-BASED athlete assessment and intervention procedures. Fellows and Interns came from the following institutions and organizations (scroll down; over 140 participants from more than 77 colleges/universities and organizations including, Fellows, Interns, Research Assistants, Psychologists, Researchers, Faculty, Coaches, and athletes) have been trained/mentored by Dr. Roland A. Carlstedt (ABSP Chief Sport Psychologist) in Applied Sport Psychology: Evidence-Based Athlete Assessment and Intervention in New York City:
Paid?: N/A
Location:  New York City 
Contact: rcarlstedt@americanboardofsportpsychology.orgamericanboardofsportpsychology.org. For more information, visit this page.
GoEco Volunteer Abroad
As a volunteer, you are also afforded countless opportunities to impart your knowledge and love of the arts to others, this includes muѕіс, dance, and раіntіng. While sharing your love, you will also be able to embrace, learn, and understand the lосаl trаdіtіоnѕ of the country you choose to visit.
Paid?: No 
Location: Several different locations, including Sri Lanka, South Africa, Spain, Vietnam, Brazil, New Delhi, and more. 
For more information, please visit GoEco.org.
Nebraska Summer Research 
This is an intensive summer research program for students who are interested in a preview of graduate school. Students coming from traditionally underrepresented populations are encouraged to apply. Please visit this page for more information and deadlines.
Paid? $5,000-$6,000 Stipend range. Housing, meals, and travel are covered by the program. 
Location: University of Nebraska 
__________________________________________________________________________________________________________________
If you know of any relevant experiences, please contact us and let us know.
Meanwhile, you can check out our Resources page to help you get started in your search!