Introducing New SMC Faculty and Fellows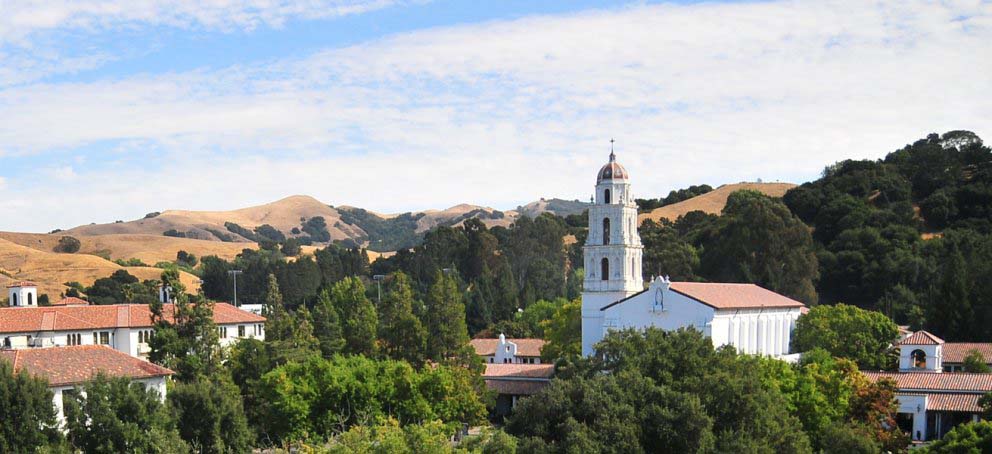 Body
Image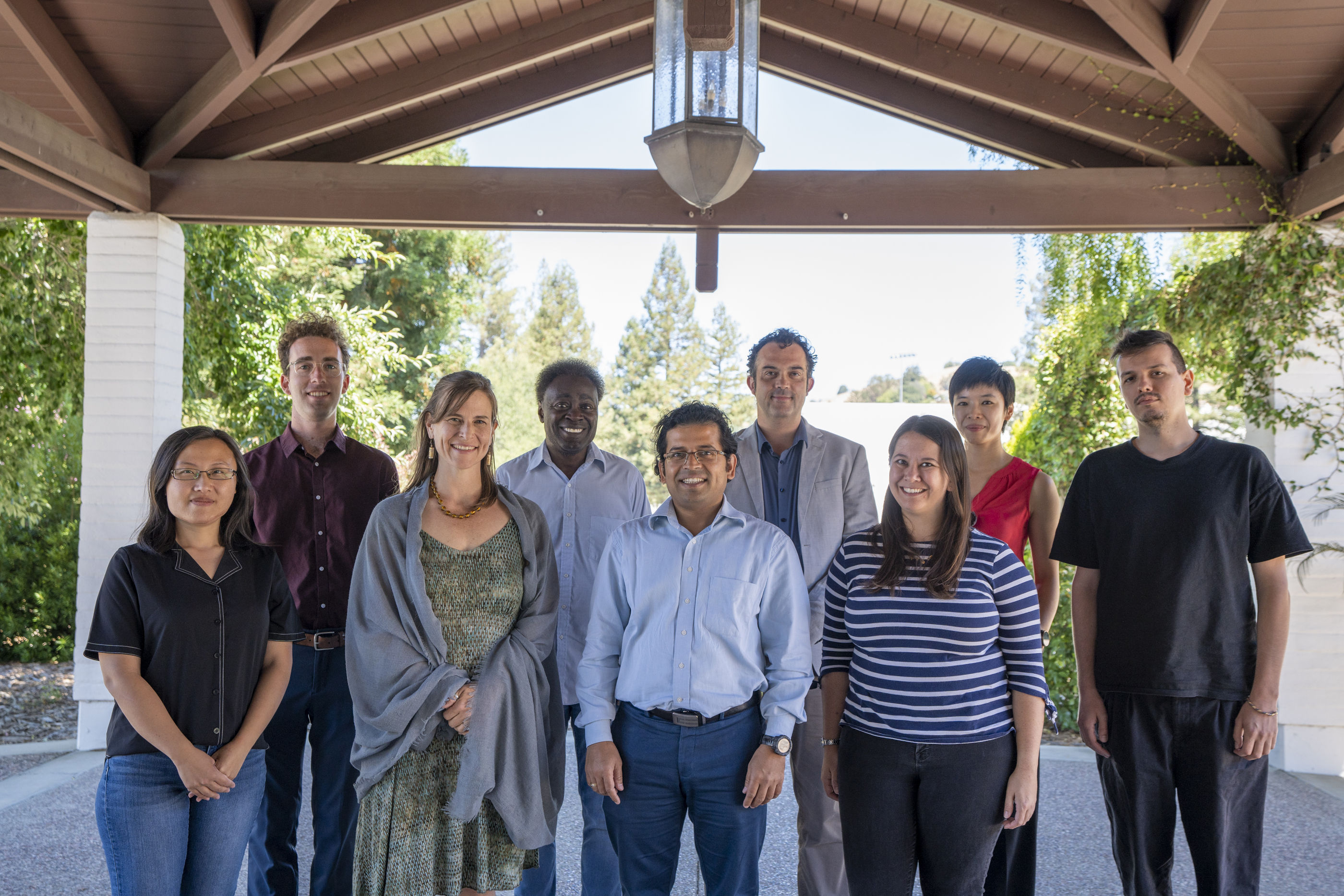 Saint Mary's College of California is pleased to announce the addition of the following new faculty members and fellows who have started this 2022-2023 academic year. Image is of new faculty and fellows who participated in the New Faculty Orientation (from left to right) Yunting Pu,Michael Blackburn, Kristen Sbrogna, Carlton Oler, Manvendra Tiwari, Chris Arnold, Victoria Noquez, Amy Chu, and Angelantonio Grossi.
 
Below are short biographies of all our new faculty and fellows:
David Arndt joins the Integral Program of Liberal Arts as a Visiting Professor. He earned a BA in Literature from Yale (summa cum laude), and a PhD in Comparative Literature from the University of California at Irvine, where he studied with the philosophers Jean-François Lyotard and Jacques Derrida, and where he worked for three terms as Derrida's research assistant. While the main focus of his writing has been literature and philosophy in French, German, and classical Greek, he hopes to teach the full range of courses in the Integral Program. His first book, Arendt on the Political, was published in 2019 by Cambridge University Press. 

Chris Feliciano Arnold has been appointed Director of the MFA in Creative Writing program. A first-generation college student, he earned his BA in Journalism from the University of Oregon and his MFA in Creative Writing from Purdue University. He has written essays and journalism for The Atlantic, Harper's, The Believer, Foreign Policy, Outside, Vice News, Sports Illustrated, The New York Times, The Washington Post, Folha de S. Paulo and more. The recipient of a creative writing fellowship from the National Endowment for the Arts, he has published fiction in Playboy, The Kenyon Review, Ecotone and other magazines. Along the way, his work has been noted in The Best American Sports Writing and The Best American Short Stories. His first book, The Third Bank of the River: Power and Survival in the Twenty-First Century Amazon (Picador, 2018), is a work of narrative nonfiction about crime and corruption in the Brazilian rainforest.
Michael Blackburn '16 rejoins the Performing Arts Department as a Visiting Assistant Professor in the Music program. In addition to his BA from Saint Mary's where he studied conducting with Dr. Julie Ford and Vocal Performance with Donna Olson, he holds a Master's in Music with conducting emphasis from UC Santa Cruz where he studied with Bruce Kiesling. As a singer, he has performed across the country and around the world at venues such as Carnegie Hall in New York City, the World Choir Games in Riga, Latvia, and the Laurea Mundi Competition in Budapest, Hungary. He has also held the positions of music director, accompanist, and cantor at various churches around the San Francisco Bay Area and central Florida. While at UC Santa Cruz, he served as Music Director for the world premiere of the new musical The Artificial Woman and was conductor of the UCSC Opera Program's production of My Head is Full of Colors. He was also assistant conductor for productions of W.A. Mozart's Die Zauberflöte (The Magic Flute) and Gian Carlo Menotti's Amahl and the Night Visitors. In addition to working with the Saint Mary's Chamber Singers and Glee Club, Michael looks forward to teaching courses in beginning piano and sight-singing, as well as directing the chapel choir at the student masses. 
Amy Chu joins the Department of Chemistry as an Assistant Professor this fall. Her research addresses the challenges towards sustainability in the industry, environment, and society. She collaborates with undergraduate researchers to design and synthesize molecules that recycle carbon dioxide and phosphate fertilizers. She is a researcher at the Kleinman Center for Energy Policy where she implements her chemical expertise to formulate climate-friendly energy policy proposals. Her work has received funding and recognition from the American Chemical Society. She has a BS in Chemistry from the National Taiwan University and a PhD in Chemistry from the Univ. of Illinois in Urbana Champaign. Before joining SMC, she was an Assistant Professor of Chemistry at Mills College from 2020 to 2022.
Lydia Greer joins SOLA as a full time adjunct assistant professor of Art Practice in the Art and Art History Department. Lydia is a widely exhibiting interdisciplinary visual artist, filmmaker, and animator and the artistic director of Facing West Shadows, a collective of artists, puppeteers, filmmakers, and musicians hybridizing art forms to create magical acts of rebellion as experimental art. Expanding into film, theater, and installation, Facing West Shadows creates surprising experiences for the audience by seamlessly combining old and new technologies and art forms. She holds an MFA in Art Practice, New Genres/Mixed Media from the University of California, Berkeley, CA, and was a Fellow at The Skowhegan School of Painting & Sculpture, Skowhegan, ME/ New York, NY. Recent artist residencies and projects include the 2020 DEAR Time Based Arts Residency Award, a 2018 Kala Media Arts Residency and exhibit, a 2022 NEA grant-funded residency and performance at the Exploratorium Museum as well as a large scale cinematic sculptural installation on the topic of mass extinction at San Jose Institute of Contemporary Art. She has been an artist and consultant for over a decade with ShadowLight Productions. In fall of 2022 she will be featured in a screening and panel at the Berkeley Art Museum/ Pacific Film Archive. Lydia has over eighteen years of experience as an award-winning arts educator teaching at UC Berkeley (Art, Film/Media), California College of the Arts (Animation), Pacific Northwest College of Art, Lick-Wilmerding High School, BayArea BlendEd Consortium, Oregon College of Arts and Crafts, UC Davis (Art) and as a guest lecturer at many other institutions and artist's spaces.
Angelantonio Grossi is a Visiting Professor in the Department of Anthropology. He is an anthropologist whose work reflects on questions of translation, coloniality, and religious conversion in the engagement between African spiritualists and digital infrastructures in an often-presumed Christian landscape. In his research, he interrogates common delineations of ethnic, linguistic, and geographical boundaries by foregrounding the role of Ghana-based spirit mediums in the mediatization and revaluation of traditions like Vodu across multi-continental geographies, including Afro-diasporic temporalities and experiences of blackness. He will defend his dissertation Spirits in Circulation: Digital Media and Indigenous Spirituality in Post-Christian Ghana in the Department of Religious Studies at Utrecht University, The Netherlands.

Yona Harvey is a Visiting Professor in the Creative Writing program.  Her poetry books are You Don't Have to Go to Mars for Love, winner of The Believer Book Award in Poetry, and Hemming the Water, winner of the Kate Tufts Discovery Award from Claremont Graduate University.  Her poems have appeared in Obsidian: Literature & Arts in the African Diaspora, The Best American Poetry, Letters to the Future: Black Women/Radical Writing and A Poet's Craft: A Comprehensive Guide to Making and Sharing Your Poetry.  She co-wrote Marvel Comics' World of Wakanda, a companion series to the bestselling Black Panther comic, and co-wrote Black Panther & the Crew.  She is a 2022 Guggenheim Fellow.
Judith Hermis is an Assistant Professor of Accounting in the School of Economics and Business Administration. She received her BSc. in Commerce (Accounting & Finance) from the McIntire School of Commerce at the University of Virginia and her Ph.D. in Accounting from the Leeds School of Business at the University of Colorado, Boulder. Before joining the faculty of St. Mary's, Dr. Hermis was on the faculty of the Naval Postgraduate School in Monterey, CA. Her research lies at the intersection of public and private sector accounting practice. She is also interested in issues pertaining to accounting scholarship impact and quality. She is a Certified Public Accountant in Virginia. In her free time, Dr. Hermis is a powerlifter and equestrienne.
Victoria Noquez is an Assistant Professor in the Department of Mathematics and Computer Science.  She received her BS in Mathematical Sciences and Logic & Computation from Carnegie Mellon University, her MA in Mathematics from University of California, Los Angeles, and her PhD in Mathematics from the University of Illinois at Chicago.  Before coming to St. Mary's, she held positions as a Visiting Assistant Professor at Harvey Mudd College and a Zorn Postdoctoral Fellow at Indiana University Bloomington.  Her research is in formal logic, mainly category theory.  She studies various mathematical objects arising in metric spaces, such as fractals, and uses universal properties to present them in the category theoretic setting.
Yunting Pu joins the Department of Biology as a Postdoctoral Associate Fellow. She will be working with Dr. Jim Pesavento, and her research focus is to study the histone modification in Chlamydomonas reinhardtii through Top-down proteomics. She received her BS of Biological Sciences from Yantai University in China, and her PhD of Genetics from Iowa State University, where her research was focused on the regulation of autophagy in plant cells upon abiotic stress conditions. After graduating, she was first a postdoc at Iowa State University studying the auxin signaling in plant root development, and then transferred to Michigan State University for another postdoc position focusing on the plant signaling regulation of unfolded protein responses upon ER stress using proteomics.
Stephanie Robillard '91 is returning to Saint Mary's College as a Visiting Assistant Professor in the Kalmanovitz School of Education having previously earned her bachelor's degree in English. She is a PhD candidate at Stanford, studying Race Inequality and Language in Education (RILE) with a focus on English Teacher Education. Her dissertation addresses the ways Black girls and their teachers navigate classroom conversations about enslavement in the United States. Prior to studying at Stanford, Stephanie served as a middle school teacher, librarian and as a lecturer in the School of Education at UC Berkeley, where she earned her Master's Degree in Education.
Zahra Sajedinia is a Visiting Assistant Professor of Business Analytics in the Department of Economics and Business Administration at Saint Mary's College of California. She received her Ph.D. in Mathematical and Computational Cognitive Science from Purdue University in 2021, her MSc in Computer Science from Memorial University of Newfoundland in 2015, and her BSc in Computer Science from Shahid Beheshti University in 2011. Her research interests include multi-agent modeling, statistical Inference, Bayesian analysis, and behavioral analysis. At Purdue University, Dr. Sajedinia conducted research on novel neural network architectures and developed a computational model of human negotiation and visual problem-solving. Prior to joining SMC, she developed machine learning models and performed statistical analyses on behavioral experiments at the Honda Research Institute to understand how to improve the convenience of self-driving cars.
Kristen Sbrogna rejoins the Justice, Community, and Leadership program this fall as a Visiting Professor. Sbrogna has been teaching courses on social justice and sustainability in the Jan Term program since 2009, and more recently, in JCL. Sbrogna's teaching is informed by her practice as a community leader in the non-profit field, including serving as executive director of La Peña Cultural Center in Berkeley. In 2015, she founded Leaderful Strategies, a consulting firm that supports non-profit social justice organizations through structural transition and reorganization. Sbrogna is a graduate of the MFA in Creative Writing program at Saint Mary's and earned a PhD in Sustainability Education at Prescott College, where she has also taught in the Masters in Outdoor Education Leadership program. In her dissertation Sbrogna developed a biocultural framework for crop transition in Northern California, reflecting her interests in sustainable diets and global food transition, biocultural diversity, environmental and climate justice, traditional ecological knowledge, and multi-species and place-based methodologies. 
Manvendra Tiwari joins SEBA as a tenure-track assistant professor of finance with research interests in financial institutions, corporate finance, and financial derivatives. He presented his research at many finance conferences and won many awards for the quality of his work. Manvendra recently completed his Ph.D. program at the University of Florida. He used to teach Financial Management, the undergraduate capstone case-based course at the University of Florida. Manvendra also has more than seven years of work experience in the investment banking industry in India and led many corporate finance deals. Before earning his doctorate, Manvendra completed his B.Tech. in Mechanical Engineering from IIT Guwahati and MBA from IIM Lucknow. Manvendra also earned his FRM (Financial Risk Manager) and CAIA (Chartered Alternative Investment Analyst) designations in 2010 and 2011.