Body
Guiding our daily efforts, strategic planning, and program decisions is CILSA's theory of change -- it's our unique fingerprint. It describes what CILSA does, why it matters, how we go about doing it, and why our particular approach works. 
Our observation about the world: Communities striving for equity and liberation are held back internally and externally by white supremacy, capitalism, patriarchy, and other systems of oppression.
Our response within the College context: CILSA galvanizes Saint Mary's students, faculty, staff and community partners to build equity and liberation through community engaged education, leadership development, and organizational and field transformation.
This graphic offers more details.
Image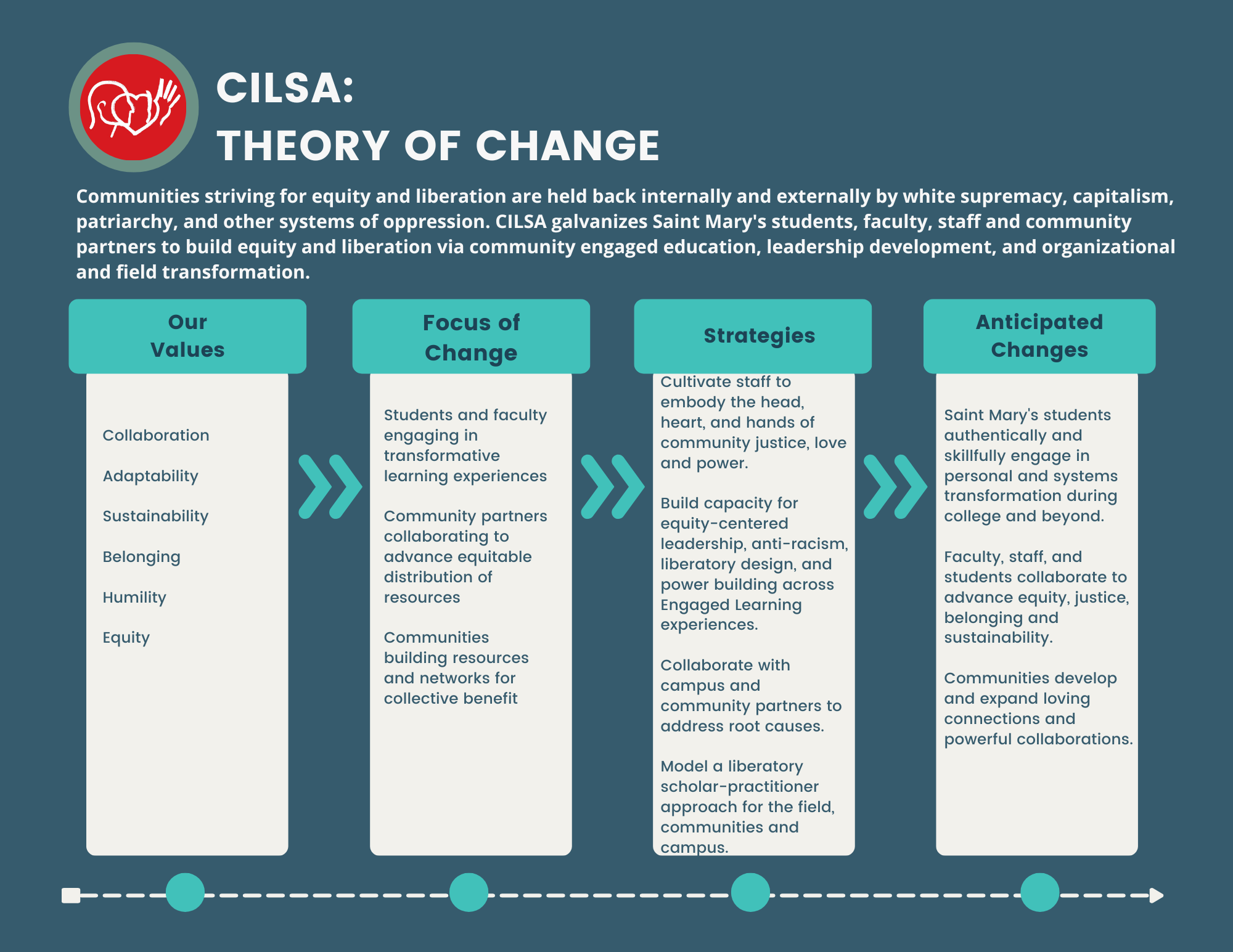 Reach out to Dr. Jennifer Pigza, jpigza@stmarys-ca.edu, for conversation about CILSA's Big Why and our priorities.