Image
Body
CWAC pedagogy is founded upon collaboration, readerly dialogue, and service-learning.
We use post-outlining as our primary revision strategy, with the aim to provide writers with tools to carry with them through college and beyond.
More about CWAC
Image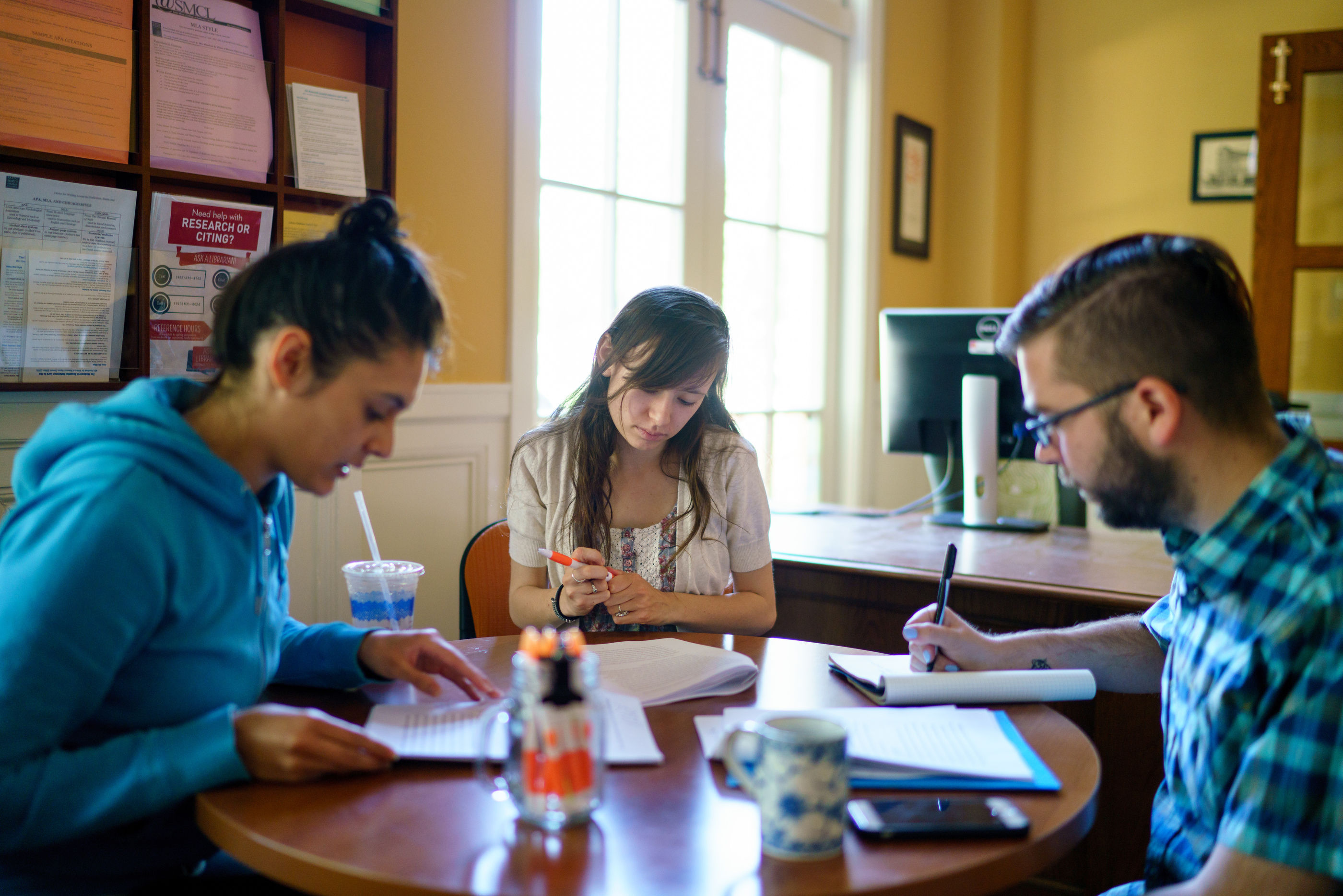 Civic Engagement
We help others while learning about their disciplines, we grow as writers alongside our peers, and we continually reflect on issues impacting our Saint Mary's community.
Readerly Dialogue
Advisers ask open-ended questions, responding as readers, in order to guide writers to deeply explore what they are learning and what they are trying to communicate. 
Collaboration
Everyone brings knowledge to the table – the writer brings disciplinary expertise, and the adviser brings writing strategies. Advisers guide writers to read aloud and post-outline their drafts – to highlight main ideas or specific features, in order to compare what's on the page with what the writer is trying to accomplish. Advisers also guide writers to diagnose and revise for grammar and style.