Student Accounts Checklist
Body
Image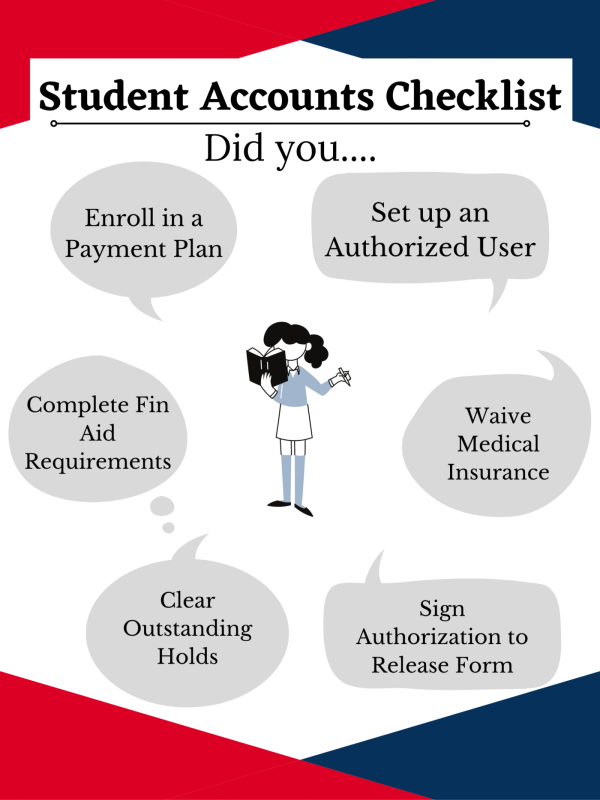 Bill Basics
All registered undergraduate students will be able to view their online bill in July with a payment due in mid August for fall and another online bill in December with payment due in mid January for spring. Undergraduate students will have tuition, fees, food, and housing due on August 15, 2023 for fall and January 15, 2024 for spring. These dates are subject to change.
All other students (graduate, doctoral, professional, and credential) will have their tuition and fees due on the 15th of the month following billing.
Contact Us
Location: The Student Accounts Department is located in the Business Office, Filippi Hall. Telephone (925) 631-4209.
Email: business@stmarys-ca.edu
Office Hours:
Monday – Thursday 8:30am-5pm and Friday 8:30-4:30pm

The Office closes at 3:30pm on Friday during the summer months and may vary for College events, holiday's, and the recent health pandemic.
Please check out our Payment Options Page here for options on how to make a payment!