Body
We have services for you on campus, and we can refer to you to community resources as well. Just call or email CAPS, and we'll be happy to help!
Image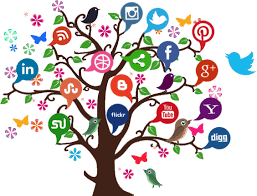 General Mental Health Resource Links
The following external links provide useful information. Their listing does not indicate endorsement by CAPS or SMC. Information and self-help resources can be a helpful adjunct to work you are doing in therapy, but we do not necessarily recommend self-help as a sole course of treatment. If you are interested in speaking with a therapist, please refer to the other pages on this site for more information about our services. 
Love Is Louder emphasizes staying active, calm and connected. Love is Louder is a project of the Jed Foundation.
National Alliance on Mental Illness (NAMI): Provides advocacy, education, support (including local support groups), and public awareness so that all individuals and families affected by mental illness can build better lives.
Mental Health America: The nation's leading community-based nonprofit dedicated to addressing the needs of those living with mental illness and promoting the overall mental health of all Americans.
Emotional Support Talk And Chat Resources
**If you are in crisis, don't use these resources. Instead, call 988 or see the other resources on our Emergency Resources tab.
California Peer Run Mental Health Warm Line
1-855-845-7415 (24hrs)
7 Cups: Connects you to caring listeners online for free emotional support.
Crisis, Housing & Mental Health Referrals
Food Insecurity
Alcohol & Other Drug Resources
SAMHSA Resources and Helpline:
SAMHSA's National Helpline - is a free, confidential, 24/7, 365-day-a-year treatment referral and information service (in English and Spanish) for individuals and families facing mental and/or substance use disorders.
1-800-662-HELP (4357)
Alcoholics Anonymous - AA Groups in California
Al-Anon - For people who have a loved one who is struggling with alcohol.
Child abuse
Elder Abuse
Adult Protective Services-Contra Costa County
Intimate Partner Violence
Stand Against Domestic Violence
Bay Area Women Against Rape (BAWAR)
National Sexual Assault Hotline (RAINN)
Housing & Immigration
Catholic Charities of the East Bay
Grief & Loss
HIV/AIDS