Body
The CAPS staff is dedicated and committed to a respectful understanding and honoring of the social, emotional and cultural contexts represented by each individual student.
CAPS provides individual and group counseling, emergency and crisis intervention, prevention-oriented outreach and educational presentations, consultation and training. CAPS maintains strict confidentiality, establishes a professional atmosphere, and holds to the highest clinical and ethical standards.
In response to the changing needs of the Saint Mary's College Community, the CAPS staff is committed to training, life-long learning and its own professional growth and development.
Image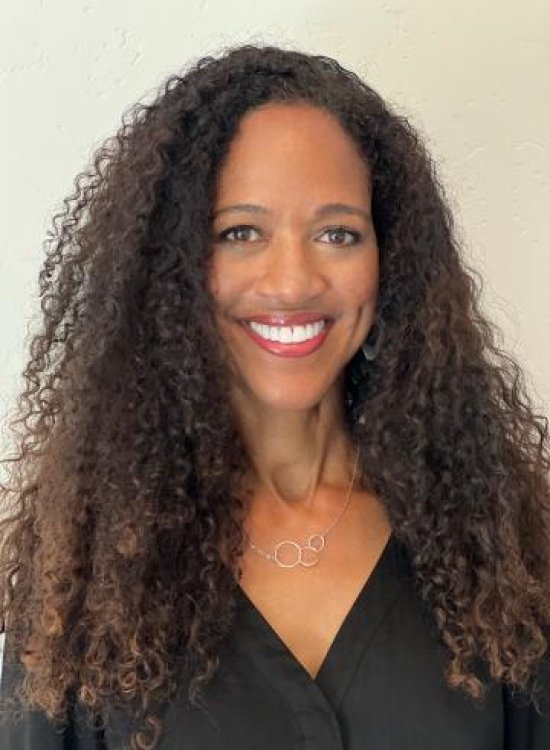 Kristen Freeman, Ed.D., (she/her)
Staff Therapist
Dr. Kristen Freeman earned a doctorate from the University of Southern California in Education, and M.A. in Counseling Psychology, Marriage and Family Therapy from Santa Clara University. Dr. Freeman is a staff therapist in CAPS and visiting professor at the Kalmanovitz School of Education. Dr. Freeman brings over a decade of experience supporting diverse student population's mental health and well-being in a college setting. Her professional interest includes treating adolescents and emerging adults experiencing racial trauma, stress, anxiety, and depression and providing support during significant life transitions. Dr. Freeman's integrative approach is grounded in cultural, relational, psychodynamic, CBT, and mindfulness practice. Dr. Freeman's culturally responsive and identity-affirming lens encourages insight, acceptance, and empowerment. Dr. Freeman also holds professional certifications in Mindfulness Meditation and Life/Career coaching. She will serve as Interim Clinical Services Coordinator while Dr. Cutshall is on maternity leave.
Image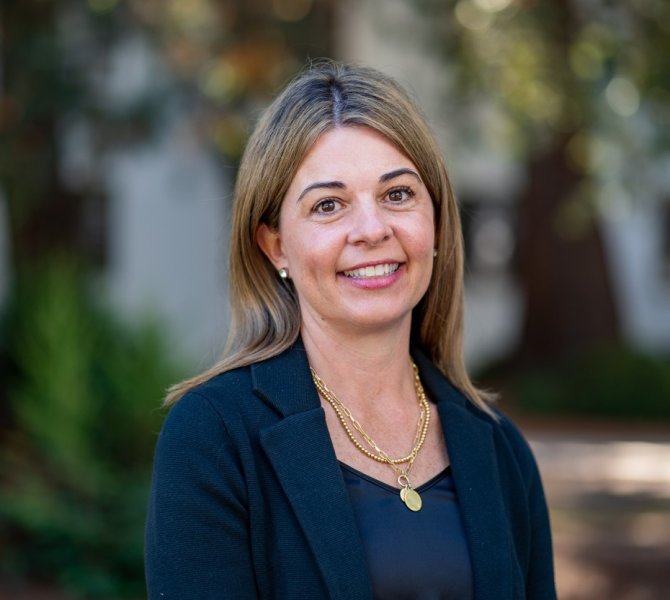 Megan Gallagher (she/her)
Interim Administrative Director of Counseling and Psychological Services (CAPS) and Wellness
Director of the CARE Center (Campus Assault Response and Education)
Megan earned her master's degree in mental health counseling from the University of Massachusetts and earned her undergraduate degree in Communication from Villanova University. Megan manages CAPS administrative operations and outreach programs for CAPS and wellness areas. In her role with CARE, Megan provides confidential support, crisis response, and advocacy for students affected by sexual assault, intimate partner violence, and stalking. She collaborates with student, staff, faculty and community based organizations to provide education and outreach to the campus community. Megan serves as a campus confidential resource to students who have been impacted by sexual assault, intimate partner violence and/or stalking and speaking with Megan does not initiate a campus report. Megan advises the Student Coalition Against Abuse and Rape (SCAAR) and Peer Advocates for Wellness (PAW).  Megan strives to ensure SMC students incorporate all types of wellness into their SMC experience. 
Image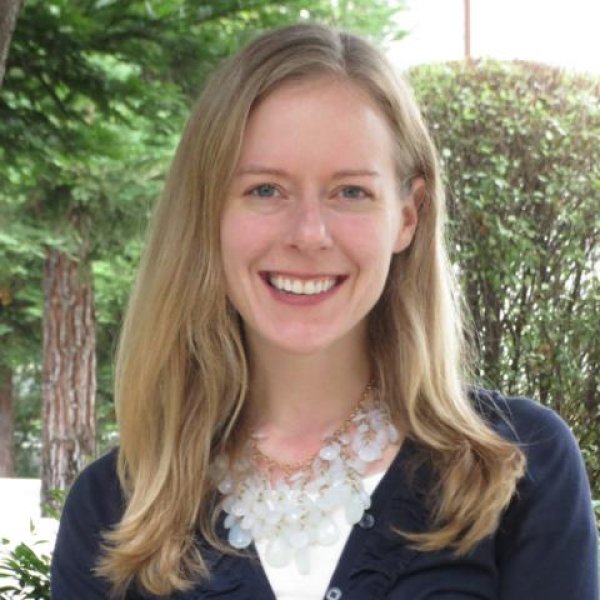 Cynthia Cutshall, Ph.D., (she/her)
Associate Director of Clinical Services and Operations and Outreach Coordinator
Dr. Cutshall completed her training at the University of Iowa, the Minneapolis VA Medical Center, and Humboldt State University. Before arriving at SMC, she worked in community mental health centers and skilled nursing facilities. In collaboration with the Director, Dr. Cutshall oversees clinical services and operations at CAPS. She provides care to Saint Mary's students, and she consults with concerned faculty, staff, family, and friends. Dr. Cutshall also works with the Training Director to provide supervision to training therapists at CAPS, and she manages outreach programming. Dr. Cutshall primarily employs psychodynamic, relational, multicultural, and trauma informed approaches in her work. She helps students gain insight into their patterns of thinking, feeling, and relating so that that they can better navigate challenges in their personal and academic lives. Dr. Cutshall is involved in anti-racist work on campus, and she strives to educate herself about the delivery of culturally sensitive mental health care. She will be on maternity leave during the beginning of the Fall, 2023 semester.
Image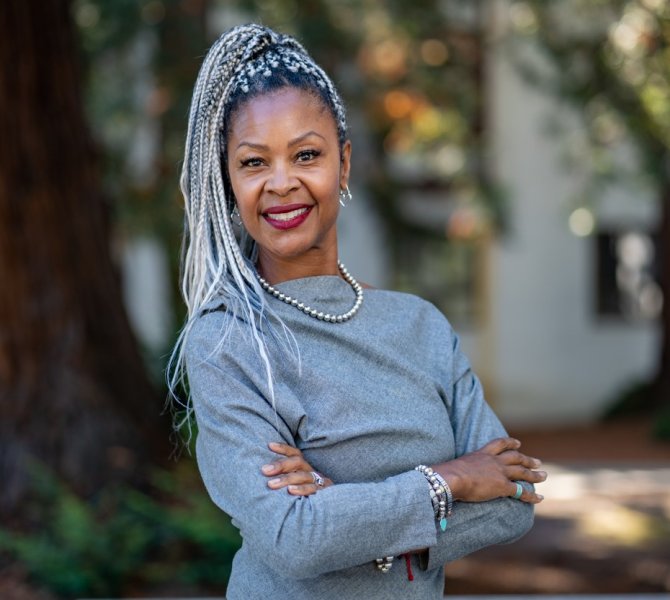 Carnetta Porter, Psy.D., (she/her)
Staff Therapist, African-American/Black Student Focus
Dr. Carnetta Porter earned her doctorate degree in Clinical Psychology from the California School of Professional Psychology/AIU in San Francisco.  Her research and clinical interests include linguistic code-switching and acculturative experiences, cultural/racial identity development and racial trauma.  As a Black identified therapist, she brings to CAPS 30+ years of professional/clinical development operating through a multi-cultural lens working with diverse populations as a therapist and educator.  As a staff therapist at Mills College-CAPS, Dr. Porter provided individual and group therapy to students, and facilitated a Healing Circle to address the unique challenges and needs of Black/African-American identified students on campus.  Dr. Porter has held an adjunct faculty position at AIU/CSPP where she taught a course designed to develop first-year graduate students' awareness of their individual cultural identities and acceptance of cultural differences in others.  As a clinician, she embraces an integrative approach to therapy that includes psychodynamic, multicultural, cognitive-behavioral and trauma-focused modalities with a goal of empowering individuals to develop coping strategies to overcome and manage traumatic stressors that can produce identity crises and life/relational transitions in adulthood.  She lives in Oakland, CA and currently practices as a professional therapist in San Leandro, CA.
Image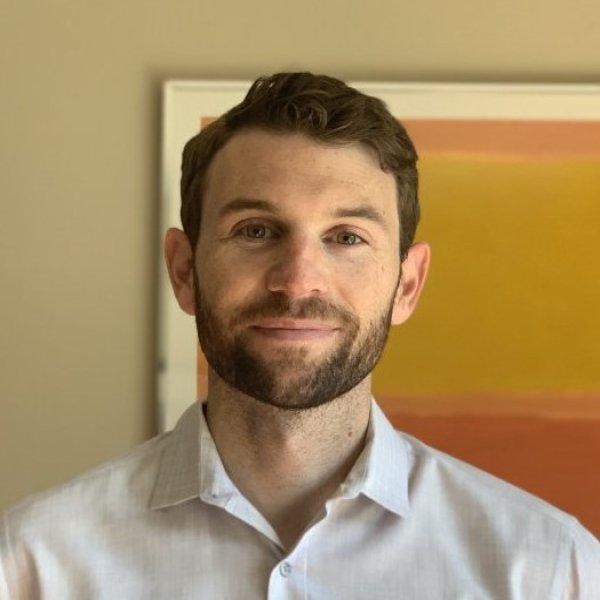 David Vengel, Psy.D., (he/him)
Interim Psychologist
David is a licensed clinical psychologist with extensive experience working with adult and young adult clients in hospitals and university counseling centers. He received his degree form the California School of Professional Psychology, San Francisco. He specializes in working with young adult issues, identity development, life transition, and first-generation students. Other clinical interests include relationship and communication issues and social anxiety.  His focus on relational psychodynamic therapy means that he pays attention to how our early and most intimate relationships impact our internal world and how we relate to friends, partners, children, colleagues, and others in our present life. It is in part through our therapeutic relationship that we can glean important information about how you relate to others and become more aware of the ways you have learned to protect and defend yourself after getting hurt. 
Image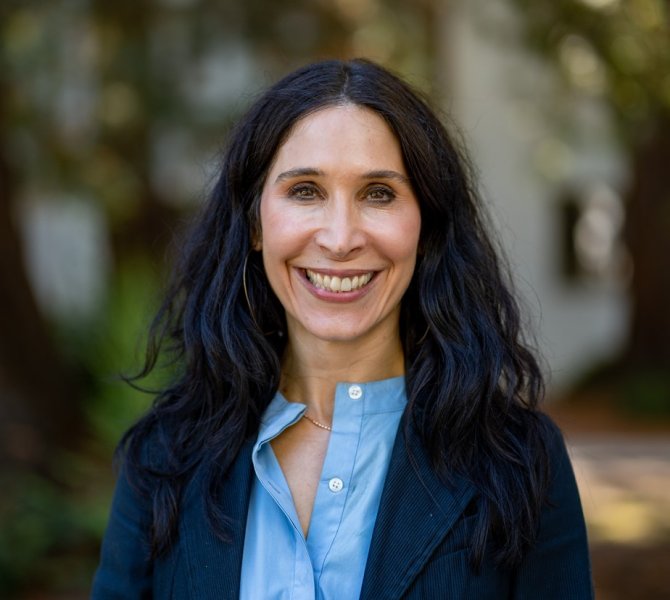 Layli Khaghani, Psy.D., (she/her)
Interim Psychologist
Dr. Layli Khaghani earned her doctorate in clinical psychology from AIU/California School of Professional Psychology, San Francisco in 2019, after completing her APA accredited doctoral internship at Kaiser Oakland. She completed her postdoctoral residency at SMC CAPS in 2020, and is thrilled about this opportunity to once again serve Saint Mary's students now as a staff psychologist. In addition to her service at CAPS, Dr. Khaghani is an associate director for another SF Bay Area college wellness program, where she supervises and trains clinical psychology doctoral students who provide counseling services at local community colleges. Dr. Khaghani also maintains a small private practice in San Francisco. Dr. Khaghani is passionate about mental health destigmatization, especially among immigrant and BIPOC communities. She is an advocate for Middle East North African (MENA) mental health, decolonizing psychology, and specializes in supporting high school and college students, refugees and asylum seekers and the healing professionals who serve them, along with individuals, women, children and families suffering from complex trauma, and survivors of sexual trauma. Dr. Khaghani has built her career around social justice and addressing issues pertaining to marginalized communities, both in the United States and abroad, and is deeply invested in exploring the intersections between psychology and the sacred. In her free time, she enjoys cooking, walking her dogs Olive (Zaytoun) and Pistachio (Pesteh), listening to podcasts, and spending time with family and friends. 
Image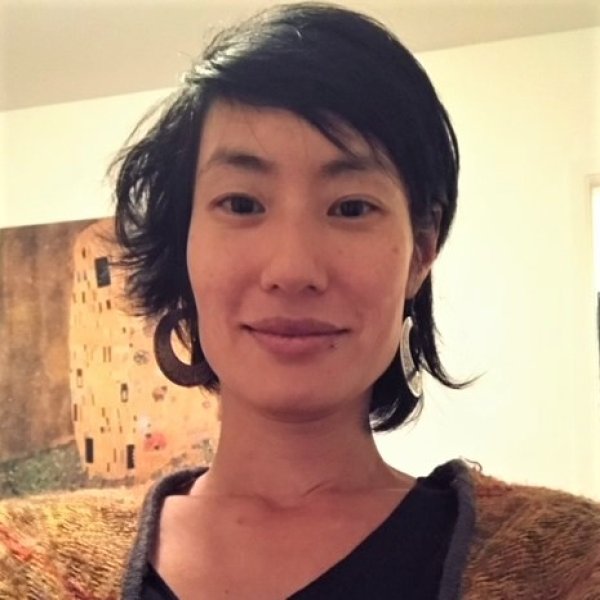 Fei Hu, LMFT
Interim Therapist and Clinical Supervisor
Fei is a Licensed Marriage and Family Therapist (LMFT) with extensive experience working with young adults from diverse backgrounds in both community mental health and private practice settings. She graduated from the California Institute of Integral Studies with a concentration in Expressive Arts Therapy, and has specialized training in Psychoanalytic Psychotherapy from the SF Center for Psychoanalysis. She specializes in working with 1st and 2nd generation emerging adults from immigrant family backgrounds, with complex PTSD and childhood trauma. She is particularly passionate about helping people to find their authentic selves, and supporting those bound by rigid expectations to feel more expressive, spontaneous and alive. Her approach pays close attention to the process of therapy, what happens in the therapeutic relationship, and mind-body awareness to make contact with deeper emotions and to explore underlying issues that cause suffering. 
Image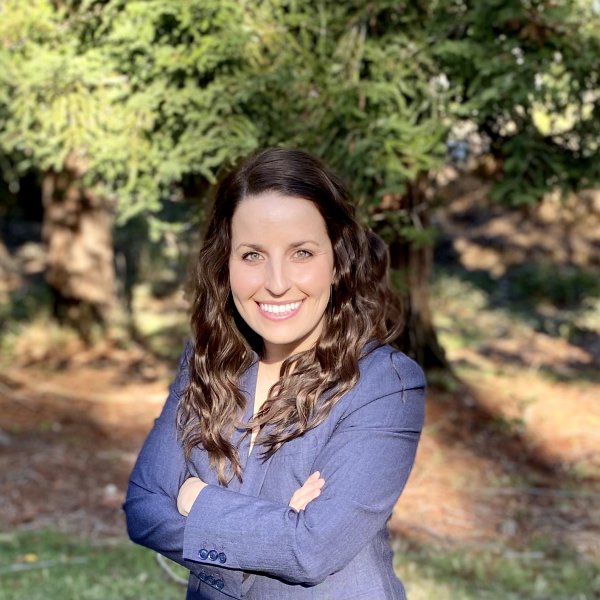 Karlene Alves, Psy.D. 
Interim Clinical Supervisor
Dr. Alves is a licensed Psychologist and received her doctorate in Clinical Psychology from California School of Professional Psychology in San Francisco. Dr. Alves is passionate about helping others strive for mental wellness through a holistic  approach and has training in various different theoretical orientations including, but not limited to, Psychodynamic, CBT, DBT and IPC. Dr. Alves has a special interest in training and supporting unlicensed staff in their development as professionals as they embark upon their careers. As a former Gael (Class of 2014), Dr. Alves feels fortunate to have the opportunity to return to SMC and support both students as well as staff.
Image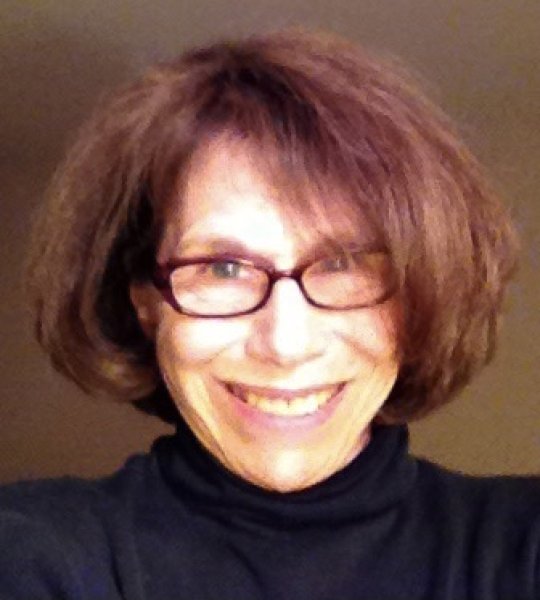 Judy Curtis, Psy.D., LMFT 
Interim Clinical Supervisor
Dr. Curtis is a licensed psychologist and received her doctorate from The Wright Institute in Berkeley. Previously, she served as Director of Counseling & Psychological Services at Holy Names University. She has a background in community mental health and has supervised widely throughout the Bay Area. Dr. Curtis has a private practice and is especially interested in working with adolescents and adults navigating developmental transitions. She works from a psychodynamic perspective with a focus on sociocultural factors. Dr. Curtis provides clinical supervision to CAPS staff.
Image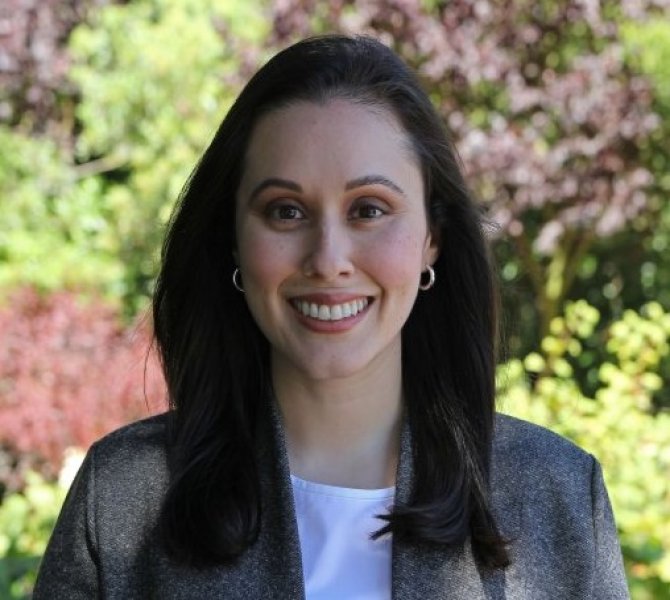 Karina Schwab, Ph.D., (she/her/hers)
Postdoctoral Resident
Karina Schwab is an SMC alum who completed her undergraduate studies in psychology and received her doctorate degree in Clinical Psychology from Pacifica Graduate Institute. Karina has several years of experience working with diverse populations in a variety of mental health settings. Her experience includes working with individuals struggling with eating disorders, trauma, addiction, depression, anxiety, personality disorders, and stage of life transitions. Karina's clinical approach is informed by Jungian psychoanalytic perspectives, as well as decolonial feminist, liberatory, and emancipatory perspectives. Her clinical and research interests include eating disorders, body image, trauma, racial trauma, and identity issues connected to race, ethnicity, gender, and sexuality. She is passionate about social justice issues, centering the needs of BIPOC and LGBTQIA+ communities, as well as working with Spanish-speaking members of the Latin American diaspora. She is excited to complete her post-doctoral training at CAPS and have the opportunity to work with students at SMC. Karina will be working toward licensure as a clinical psychologist and hopes to become a Jungian psychoanalyst in the future.
Image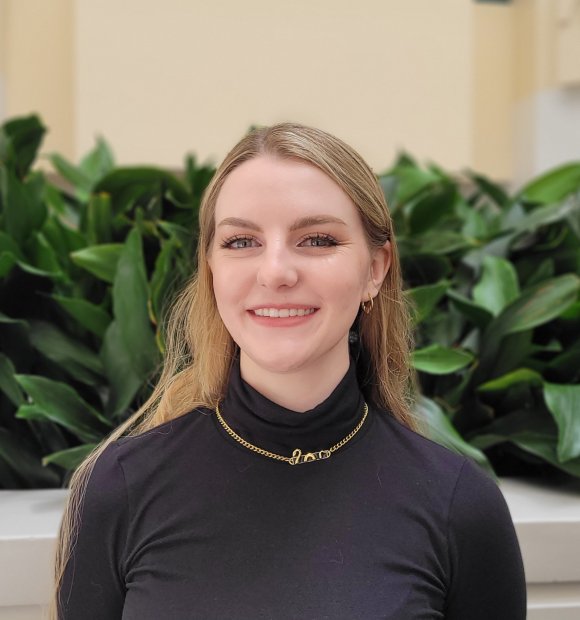 Elise Schiappacasse (she/her)
MFT/PCC Trainee
Elise graduated from Chapman University with a BA in Psychology. Prior to joining Saint Mary's, Elise worked as a research assistant for the Brain Institute where she specialized in the placebo effect and suggestion. Currently, she is working towards receiving her MA in Counseling Psychology with an MFT/PCC specialization. Elise has a passion for feminist theory, mindfulness, and supporting LGBTQ+ individuals. When she is not doing homework, Elise enjoys playing video games, baking, and crafting. Elise is looking forward to putting her learnings to action and broadening her horizons through her time at CAPS.
 
Image

Art Wagner (he/him)

MFT/PCC Trainee

Art has spent his entire career in creative, strategy and entrepreneurial pursuits working with major global brands, start-ups and non-profits. Art also coached JV baseball at Miramonte High School and is a certified Master Trainer for Designing Your Life Workshops. Over the past year, Art has completed his classroom requirements at Saint Mary's in pursuit of his Master's Degree in Marriage and Family Therapy and Professional Clinical Counseling. Art has a strong interest in an integrative approach to psychotherapy combining Existential Therapy, Cognitive Behavioral Therapy and Mindfulness. Art is excited to begin a one-year internship at CAPS working with individuals and groups. 
Image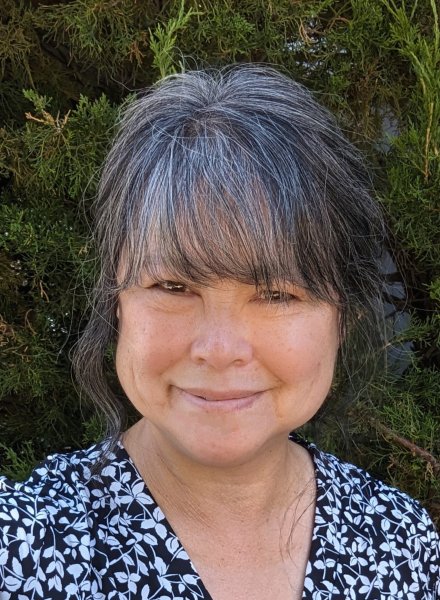 Heidi Tend (she/her/hers)
Office Manager
Heidi brings more than 28 years of logistics, managerial, and administrative experience. Prior to joining Saint Mary's, she served as Logistics Manager for EPC, where she managed such projects as courseware curriculum development, training certification, and training coordination.  When you come to CAPS, Heidi will be your first point of contact. She will help to navigate you through the process of filling out a questionnaire and setting up an appointment to see a therapist.  In her free time, Heidi LOVES DOGS, volunteers at a local animal shelter, and has one pet therapy dog of her own and one pup in training. She is also responsible for coordinating the pet therapy events on the SMC campus. She posts about these events regularly on Instagram and you can follow them on @smccaps.