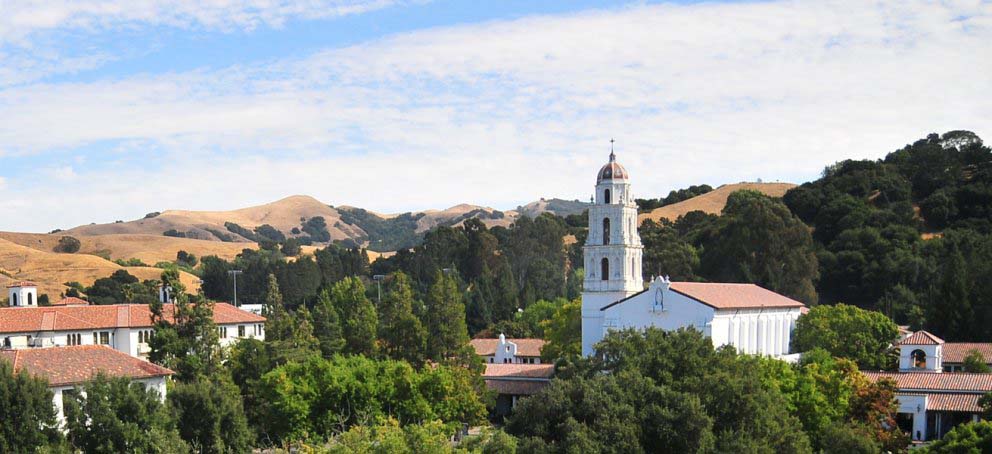 Body
In France and in the USA
Saint Mary's College of California
Department of World Languages and Cultures
DATABASE OF FRENCH INTERNSHIPS AND VOLUNTEER OPPORTUNITIES
(developed with the support of the Educational Effectiveness Fund by Helga Lénárt-Cheng)
The programs listed here are administered by organizations with no affiliation to Saint Mary's College of California. They have not been reviewed by our staff. It is your individual responsibility to investigate programs thoroughly before committing.
INTERNSHIP-MATCHING SERVICES

http://www.europeaninternships.com/
European Internships specializes in reliable and challenging international placements that make a real difference in local/international companies around the world.
http://www.praktikumsvermittlung.de/
In order to prepare you for the Internship we offer language courses in the local language. Because it is important for us to provide a high quality of language course we only work together with specially chosen language schools. This way you can rest assured that you will be taught by professional teachers that will prepare you fully for the coming Internship. During your Internship with us you will have the chance to meet people from all around the world and improve not only your professional but your personal skills. Programs in France: Bordeaux, Cannes, Montpellier, Nice, Paris.
FRENCH INTERNSHIPS ABROAD FRANCE
http://www.workandvolunteer.com/Programme/?pgid=403
Sales and Marketing Internship. Work in France and experience a career-boosting opportunity that provides you with an intense cultural exchange between yourself and your chosen company. This 'exchange' is not one-sided, it is a mutually beneficial relationship - your abilities and experiences will be just as valuable to the company, as the French internship is to you.
http://www.internationalteflacademy.com/
International TEFL Academy is founded on the principles that everyone should have the opportunity to live abroad as an English teacher. We believe that all teachers should have the highest quality training in TEFL/TESOL, and be provided the skills to live, work and travel abroad. We believe English language students have a right to the highest quality English instruction from qualified and certified TEFL/TESOL instructors.
http://www.goabroad.com/intern-abroad
This is a 3-month course aimed at those who intend to study and/or work in the Hotel and Tourism industry in France or other French-speaking country. It is especially aimed at those who are about to start a course of study leading to a Bachelor's or Master's degree in Hotel and Tourism Management but is equally suitable for those who want to gain some valuable and relevant language skills before looking for hotel work.
http://www.globalexperiences.com/internships/paris-internships.php
This program offers countless ways to immerse yourself in the Parisian lifestyle and culture by providing language training along with a customized internship designed to best fit your personal and professional goals. Whether you're looking to explore an internship in business, fashion, hospitality or any number of fields, Global Experiences in Paris has something for everyone.
http://www.eliabroad.org/index.php/france-study
Our Study-Internship program in Paris, France is an excellent opportunity for both students and recent graduates to combine academic credit and international work experience at some of Paris' most predominant organizations. The program starts with an interactive five-week thorough training to prepare students for success in the French work place. Once students complete the training program, they start working with a team of French professionals in their area of interest where they will be conducting field research for their final project. This program is for serious students with a strong command of the French language.
http://www.selfemployedcountry.org/
CAEP is proud to be the largest agricultural exchange program in the USA. The CAEP Outbound Program for Americans is an opportunity for one to gain valuable training, learn more about different cultures, strengthen communication skills, and improve one's employment opportunities in his/her home country. As a CAEP trainee, you will have the opportunity to learn about the different cultures and the farming or business techniques used in different countries.
http://lexcelera.com/
We offer a work placement programme for a minimum of 6 months in a thriving, international translation company based at Bastille, Paris. Please note that this is not a translation position.
http://www.ccisabroad.org/
The academic program at IPAG is designed for students with a background or interest in business. The 16-week semester offers classes in French language and culture, intercultural management, management development, and European economic environment. Additional business courses are also available. Students should have a 3.0 GPA, and the program is open to students from all undergraduate levels. For students who plan to stay for more than one semester, there are extensive internship possibilities.
http://www.goabroad.com/intern-abroad
Web Marketing internship in France. As part of our international development, we are looking for motivated personnel whose main task will be to increase the reputation of the company at an international level, especially in the UK and the US. Within an international team, the internship will center on marketing strategies and web marketing techniques.
http://www.education.gouv.fr/cid23460/renforcement-de-l-apprentissage-de-l-anglais-oral.html
A summer program ran by the French Ministry of Education to help French students improve their spoken French. The program seeks native speakers of English.
http://www.nik-las.com/net_index.htm
Location - France: Bordeaux, Lyon, Montpellier and 3 other cities
Term - Fall, Spring, Summer, Winter, Throughout the year
Dates - all-year. The Internship Program consists of 2 phases: 1st: Minimum 4 weeks of Standard French language (in Montpellier, Nice or Paris). 2nd: The internship placement, lasting 2 months (in Montpellier or Paris). The Internship Period: Professional practice internships are offered in private sector companies, governmental organizations, NGO's, schools, colleges, and universities. The work period will be of 2 months.
http://www.steinstudyabroad.ie/work-experience/french/nationwide.html
Nationwide Work Experience Programe: This programme offers the chance to gain valuable work experience while immersing yourself in the French language and culture. It is perfect for graduates who wish to gain experience in another  country while improving their French skills. This programme differs from our other programmes in that it offers a wide range of locations throughout France and that it focuses entirely on the work experience and doesn't offer classes.
AFRICA
http://www.womenforwomen.org/
A non-profit which matches a U.S. woman with a woman overseas. "always needs general office volunteers for our Washington, DC headquarter office." Research Internships research and write reports on the political, economic, demographic and gender issues of specific countries including Afghanistan, Bangladesh, Bosnia, Columbia, Iran, Kosova, Nigeria, Pakistan, Rwanda, and Sierra Leone. Based in Washington, D.C.
CANADA
http://www.amerispan.com/volunteer_search_country/Canada/38
Internships offered in French-speaking Montreal.
http://www.globalplacement.com/en/9/2-122-internship-programs/internship-program/pr2285-marketing-work-study-with-french-immersion.html
French immersion internship program in Canada.
FRENCH INTERNSHIPS IN THE BAY AREA LOCAL RESOURCES  
http://www.faccsf.com/career-center/volunteering-opportunities.html
French-American Chamber of Commerce, San Francisco. The FACC provides the following resources for individuals interested in finding employment with a French-American business in the Bay Area. Check the job postings on our website. Purchase our ERL (Employment Referral List): a list of 250 companies potentially interested in bilingual candidates, jointly with helpful tips.  ($40 U.S. postage and $45 elsewhere).  Explore our volunteer opportunities. Many job-seekers who found a job, started out as volunteers in non-profit organizations.  It's a great way to get to stay on track with the business world and to be in direct contact with business executives from the Bay Area. Come to our events and network. This is the best way to find a job.
http://www.monster.com/
Search engine that makes it easy to look for French jobs in San Francisco.
http://www.indeed.com/q-French-jobs.html
French jobs in the Bay Area
LOCAL INTERNSHIPS
http://frenchtechtour.wordpress.com/
Company organizes French Tour of high tech companies in the Silicon Valley  - internships available
VOLUNTEERING OPPORTUNITIES
http://www.faccsf.com/content/volunteer#Volunteers
French-American Chamber of Commerce in San Francisco. A volunteer is a "benevole", a local person (meaning living in the Bay Area) who wants to stay in touch with business, practice his or her French or English skills and comes at his or her convenience. Volunteering is an opportunity to share your talents and stretch your abilities as an important member of our team. By joining our volunteer staff you can learn new skills and expand your network. And, you'll enjoy a flexible schedule tailored to meet your needs and goals.
http://www.volunteermatch.org/
Matches volunteers with non-profit organizations. Find in person volunteer projects by type, location. Virtual volunteer projects (build web sites for organizations world-wide). Other virtual volunteer projects include translation, preparing training manuals, etc. Based in San Francisco, California.