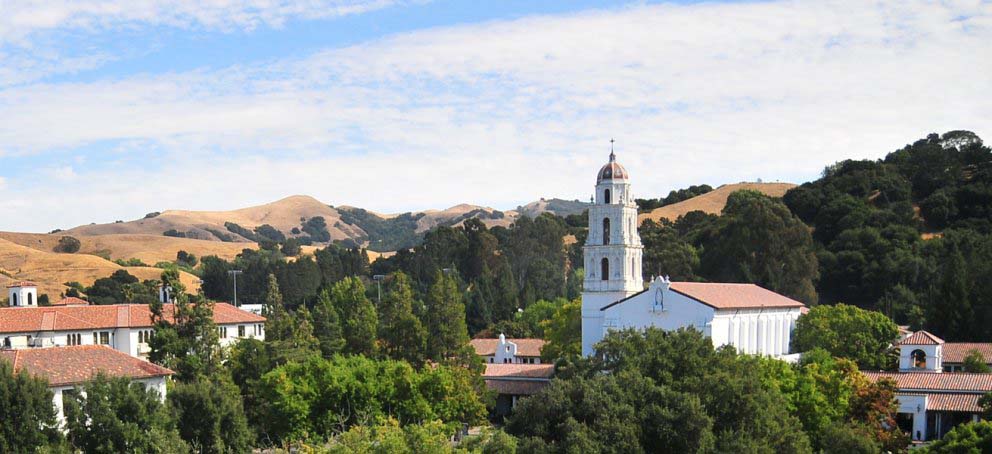 Body
"When we look at or read you all's [River of Words] poetry, your artwork, it inspires the students to say, 'I can do that. And I want to be able to do work that is of that quality and I want to be able to love nature the same way these other students are doing all around the country.' And it's just like a spark. It grows." - Lyndrid Patterson
2018 River of Words/Kalmanovitz School of Education Teacher of the Year
Lyndrid Patterson, of the Da Vinci Academy; Gainesville, GA
Lyndrid Patterson teaches art and English at The Da Vinci Academy, a small public middle school of choice located in Northeast Georgia in the foothills of the Blue Ridge Mountains. Surrounded by Lake Sidney Lanier, the school is unique as it has "The Museum of Inspired Learning" as its center.  It is a true functioning museum that hosts three different exhibits every year that are student researched, designed, built, and docented to over a thousand visitors, and almost all have a strong environmental presence. Two of next year's topics are "Water" and "National Parks". The school emphasizes the da Vincian principle of the "connectedness" of all things.
Passion put into action have been hallmarks of Lyndrid's more than twenty years of teaching. "My goal, cliché as it sounds, is to ignite life-long learners. I want my students to get excited about how amazing the heavens and earth are, to be as in awe of a grasshopper as poet Mary Oliver is, and to wonder at the intricate machinations of the body. If they fall in love with the lake or the ocean, they will naturally want to be good stewards of it." Her students and former students are proof of this, volunteering in local lake clean up, River Keepers shore-Sweep, recycling, Habitat for Humanity builds, Humane Society work, and even teaching at the local nature center. Recently one high school student organized a Water Summit including DNR, River Keepers and other important persons on the panel. Her students provided and organized artwork for the evening.
Participating in real world situations and exhibits is one way Lyndrid motivates her students to high quality work. Her students consistently place in numerous art and poetry contests including ROW, Junior Duck Stamp Competition, Young GA Author's, Hall County Writing Contest, Torrence Legacy Creativity Awards, and Kiwanis Youth art competition to name a few. Her students have placed in ROW for over ten years. At present, four students have North Georgia landscape themed art displayed for the session at the Georgia capitol.
Although there is an image of "anything goes" relaxing creativity in some art rooms, Lyndrid believes creativity (breeding and connecting ideas) is rigorous work – but greatly satisfying and enjoyable.  An English class culminating Bradbury's Fahrenheit 451 may have various students working on videos, analyzing and writing poetry, or organizing their photo essays that illustrate symbolism, characters, or motif.  In art you may see, all at one time, students making Coptic stitch books, creating batiks, sewing quilts, painting, or anything else they decide to learn, but all under a challenging and unifying theme such as "What it means to be Southern". Often times she collaborates with other teachers using parallel curriculum to connect ideas in social studies, English, art, and whatever the student is studying in their museum research.
Lyndrid is also a working artist whose paintings have been described as "poetic musings". Her work is abstract in general, and inspired by the landscape of Georgia.  Originally from Chicago, Lyndrid had the privilege of regularly visiting The Art Institute of Chicago from an early age. This lifelong love of the arts is seen in her community work on the board of the Gainesville Theatre Alliance as well as her daily painting and teaching.
Below, please enjoy just a few of the submissions River of Words has received from Lyndrid's students over the years.
"Boiling Point," by Brisa, age 13, Gainesville, Florida. Art 2018 Finalist. The lower right quadrant of a circle takes up the upper left hand corner of the page; that circle is made up of many smaller circles in varying shades of orange. In the lower right hand corner of the page, we see a larger upper left hand quadrant of another circle. This circle is also made up of many smaller circles, but they are all different shades of purple. The background is blue. The medium appears to be watercolor paint.
"Hatchlings Beware," Ashley, age 13; Gainesville, Georgia; Art 2017 Finalist. Several turtle hatchlings, scattered on a light yellow beach that is littered with bottles and plastic beverage rings, struggle towards the water. A dinghy and boats float in the distance.