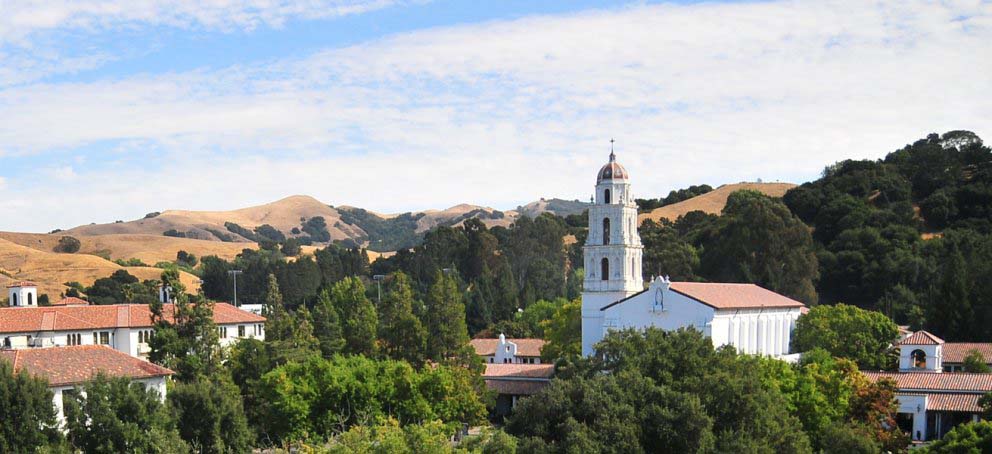 Body
*The below information was provided to Facutly/Staff PRIOR to the ratification of the SEIU Local 1021 Collective Barganing Agreement. 
Dear Faculty and Staff,
You've been hearing about the Affordable Care Act (ACA)—often just called health care reform or "Obamacare"—for the past several years. Many health care reform changes have already gone into effect for our plans, such as free preventive care and the option to keep your adult child(ren) on your medical plan until age 26.
We are sharing information with you about what is currently known or discussed about health care reform. We cannot guarantee its accuracy, or that there won't be future changes, and many other factors can affect you and your options under the law. If you need to rely on any information about this law, we suggest you speak to your own personal tax or financial advisor.
With even bigger changes scheduled to take place by the end of the year, we want to help you understand what you need to know as a Saint Mary's College employee.
Below you will find a question and answer guide regarding the ACA as well as the "New Health Insurance Marketplace Options and Your Health Coverage" document in which the College is required to deliver to all new faculty and staff commencing employment on or after October 1, 2013.   
Our Benefits Program
Saint Mary's College is committed to offering a competitive benefits package, including medical coverage for you and your family.  We have been working for some time to make sure our medical plans meet the new legal standards—in fact, our coverage is more generous than what the law requires in many respects.    
Who is eligible for our insurance under our current policy effective 7/1/15:
Full Time Benefits: Staff employees who work a minimum of 1,560 hours per year (80% of full time non-exempt and 75% for exempt) and faculty teaching 5 or more courses per academic year.
Eligible Dependents: Legally married spouses / Domestic partnerships registered by the state and qualifying children (up to age 26)
Participation in the benefit programs begins the first of the month following thirty days of employment.
If you are a new hire and have not met your eligibility waiting period, or you do not work enough hours or teach enough courses to qualify for Saint Mary's College health plan, you can buy your health insurance directly from an insurance company/broker or through the new state-based insurance marketplaces called "exchanges" starting January 1, 2014. Open enrollment season for the state exchanges begins October 1, 2013.
Because health care reform imposes various expanded covered benefits, new responsibilities, and additional taxes/fees on insurance companies and employers, you may see an increase in your contributions, including possible surcharges for tobacco use.  Despite such financial challenges, please rest assured we will be making every effort to continue offering comprehensive and affordable insurance through Saint Mary's College.
Health Insurance Exchanges
When key parts of health care reform take effect on January 1, 2014, insurance will be available through new, state-based health insurance marketplaces called "exchanges." These exchanges will allow people to compare the benefits and costs of all available medical plan options. Financial assistance may be available for those who qualify. In California, the exchange is called "Covered California" (www.coveredca.com).
The exchanges are set to open for business on October 1, 2013, selling medical coverage that begins January 1, 2014. You will receive information about the exchanges as required by the federal government in early fall.
Unfortunately, the HR Department cannot provide you with assistance in evaluating your options for exchange coverage, but the government agencies will have some educational materials and sources for additional information. You can find more information to help you make your decision at www.healthcare.gov or https://www.cuidadodesalud.gov/es/ (Spanish); starting October 1st.  You can also call (800) 318-2596.
The Individual Mandate:  Do Not Worry About the Penalty
Health care reform requires most Americans to have health insurance starting January 1, 2014, or pay a penalty. This doesn't affect you if you and your family members already have insurance—for example, through Saint Mary's College, your family member's employer, or an individual policy.
For any questions regarding your Saint Mary's College benefits or the ACA please contact Ann Kelly, Director of Benefits OR Jean-Ann Balassi, HR Representative-Benefits at 925-631-4055 or email akelly@stmarys-ca.edu or jb42@stmarys-ca.edu.