Body
Performing Arts Alumni
See what our Performing Arts alumni have been up to.
Image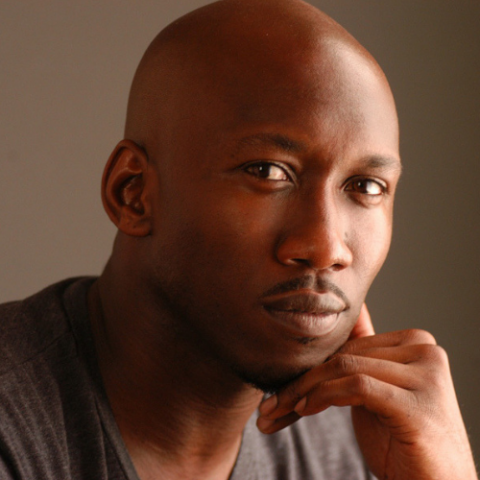 Mahershala Ali
Class of 1996
Mahershala Ali is a feature film actor and two-time Oscar winner. A Communication major at Saint Mary's, he began his acting studies as an undergrad. In his senior year, he had a leading role in Spunk. Ali has worked on a number of television series (True Detective, Law and Order: SVU, The 4400, and Crossing Jordan) as well as in feature fims (Moonlight, Green Book, The Place Beyond the Pines, The Curious Case of Benjamin Button, Predators and more). Click here to learn more about Mahershala's time at Saint Mary's.
Image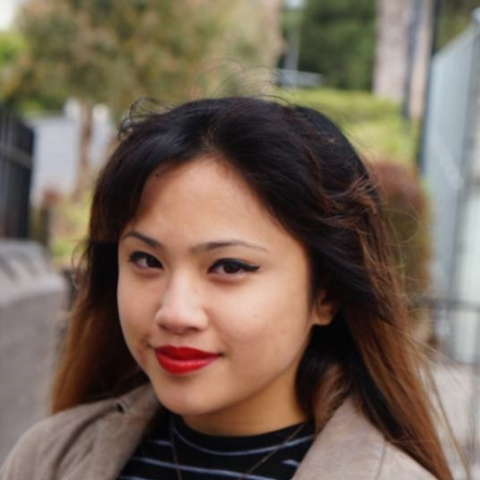 Class of 2016
"The dance faculty at Saint Mary's gave me a strong foundation to have a confident and patient dance practice. Intertwining with the excellent liberal arts foundation, I was taught to ask great questions, think philosophically, and be vulnerable. The community of artists within the dance program helped me feel grounded, and I think that's most important for someone who is trying to establish a long-standing career in dance. Since graduating, I've been a company member for the SF-based company Dance Brigade while teaching children ballet, jazz, and creative movement." - Coline Buencamino
Image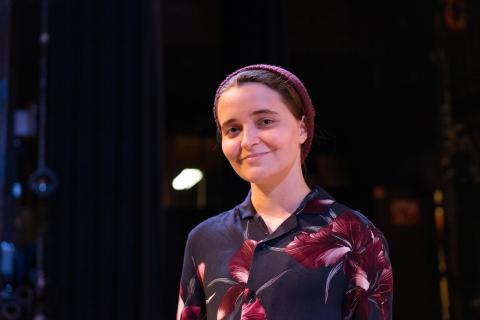 Aero England
Class of 2022
Since graduating, Aero has been working at Cal Shakes as both an Instructional Aide for their Summer Conservatory and as a staff member for their Front of House department! They are still pursuing their dreams of acting by auditioning around the Bay Area!
Image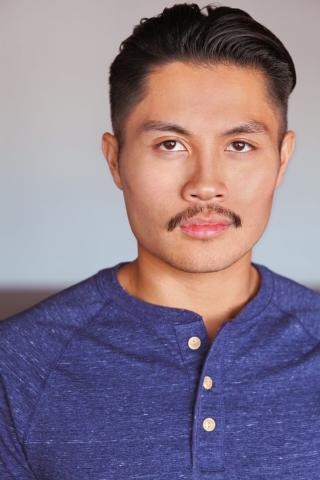 Brandon English
Class of 2016
Brandon English is currently in the West Coast premiere of "The Inheritance: Part 1" at Geffen Playhouse and starred in the West Coast premiere of "Comfort Women: A New Musical" at the Los Angeles Theatre Center. He has done lots of voiceover work for Disney+ and Netflix. Outside of acting, he's also a Casting Director and Producer for Dubbing. He's currently casting the SAG Indie Feature Film "Love & Karma" shooting in the Philippines and Indonesia. For all updates, follow him on IG: @brandonuniverse.
Image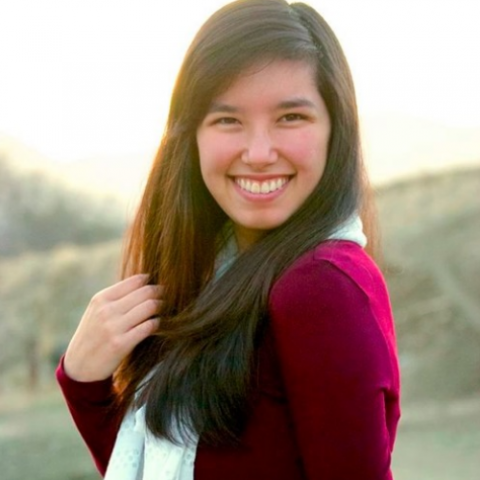 Class of 2015
Rebecca Capriulo graduated from Saint Mary's with a B.A. in Music and a minor in Theological and Religious Studies. She is currently a member of the San Francisco Symphony Chorus, and is very excited to be performing major works with this prestigious ensemble. In addition to singing with the symphony, Rebecca continues to develop her personal piano studio for children; she has been teaching since 2012 and currently has nine students. Rebecca recently traveled to Los Angeles and collaborated with several producers to record a demo track. She plans to produce more music and launch her career as a solo vocal artist. https://soundcloud.com/rebecca-capriulo/chandelier
Image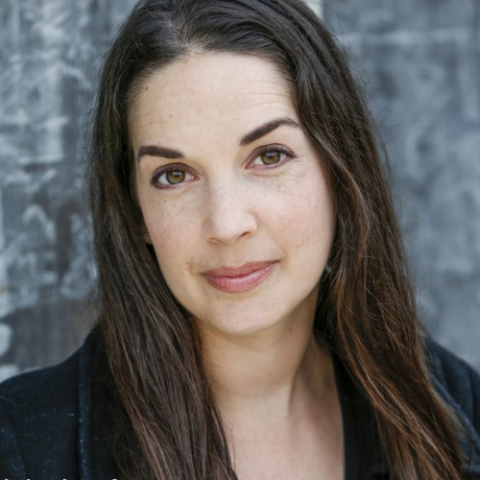 Class of 2004
Katie works regularly in theatre, film, commercials, and on the web, and her distinctive voice has brought to life several toys for young children.  She has also created her own solo show,Thinking Long Distance, a fourteen-minute piece about the connection between losing a loved one and finding ways to live a healthier life. Born and raised in San Francisco, Katie earned a B.A. in Performing Arts: Theatre at Saint Mary's, and an MFA in Acting from the University of South Carolina in Columbia, SC. https://www.katierosekrueger.com/
Image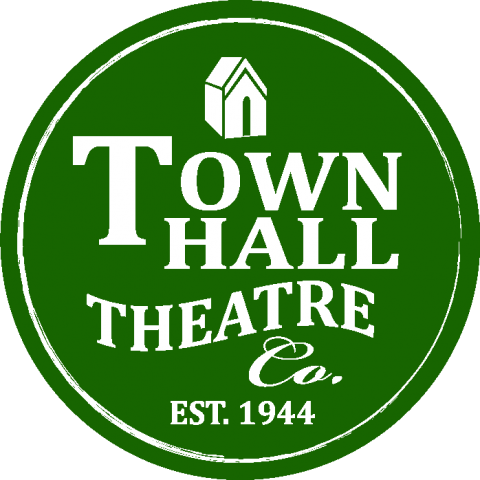 Class of 2008
Leah McKibbin is currently Box Office Manager for Town Hall Theatre Company, in Lafayette, CA, where she has also stage managed many productions (including Rabbit Hole, The Odd Couple (female version), Art, The Importance of Being Earnest, Proof, Twelfth Night, Picasso at the Lapin Agile, Scrooge, Distracted and Pygmalion). Since Fall 2010, she has taught children, ages 5-11, through Town Hall's Education Program. Leah works often as a freelance stage manager; recent projects include Old Times (TheaterFIRST, Berkeley); and The Threepenny Opera, The Salt Plays: In The Wound and Salt Plays: Of The Earth (Shotgun Players, Berkeley). In Summer 2009 she was Assistant to the Producer for the FURYFactory Theater Festival (San Francisco.)
Image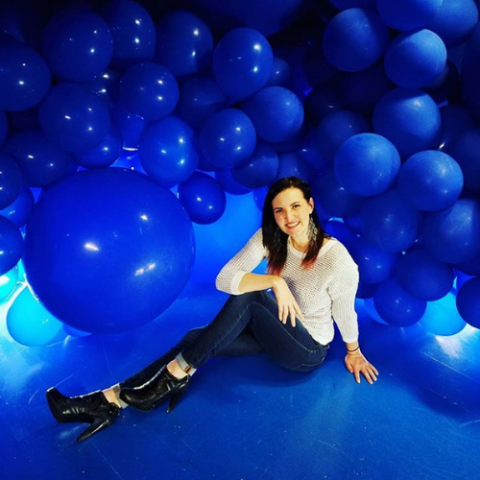 Class of 2005
"Since graduating from Saint Mary's dance program, I have pursued a career as a dance instructor. In 2008, I co-founded Ace Dance Academy (Walnut Creek, CA) which has employed many SMC Dance Company alumni. Over the course of fifteen years of teaching, I have also choreographed numerous musicals, including Urinetown and Anything Goes, and have taught at Bates Dance Festival Youth Arts Program in Maine, and at Happiness is Camping, a summer camp for children with cancer in New Jersey." - Megan Opel
Image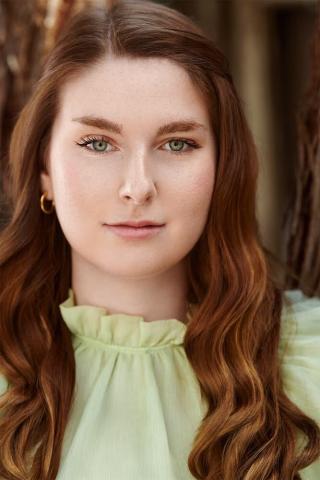 Jenn O'Brien
Class of 2015
Jenn is the artistic director of a theatre company in Los Angeles (Leo Rising Theatre Co.) that's been going strong for 5 years. She is working as an actor in films/theatre and has done voiceover work for Disney+ and Netflix! Aside from that, she is part of an ongoing Improv show at The Pack Theater. She and another SMC alum, Brandon English, work as producers for Roundabout Entertainment.
Image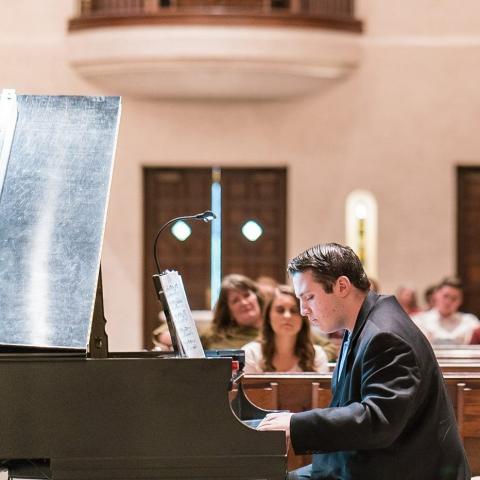 Class of 2019
Nick Perez is an accompanist and music director based in the San Francisco Bay Area. He currently holds positions with the San Francisco Gay Men's Chorus as their Principal Accompanist and the San Francisco Girls Chorus as their Level III Staff Accompanist.
Nick Perez is an accompanist and music director based in the San Francisco Bay Area. He currently holds positions with the San Francisco Gay Men's Chorus as their Principal Accompanist and the San Francisco Girls Chorus as their Level III Staff Accompanist. 
From a young age he knew that he wanted to be a professional musician: he took his first piano lesson when he was five, his first paid gig at fourteen, and earned his Bachelor of Arts in Music from Saint Mary's College of California when he was twenty one. He prides himself on being a versatile musician who can adapt to any genre.
Nick maintains an active performing schedule. When he is not at either of his choral accompaniment jobs, he can be found providing music for religious services, playing private and corporate events, music directing local theater productions, and much more. 
Some of his favorite theater credits include "Sister Act" (Broadway by the Bay), "The Rocky Horror Show" (San Jose Stage Company), "West Side Story" (Pacific Coast Repertory Theatre), and "The Speakeasy SF," an immersive theatrical experience that entertained San Francisco crowds for over three years. 
If you'd like to come sing with Nick, he plays every Tuesday night at Martunis, San Francisco's renowned piano bar where amateur singers and working professionals alike entertain each other at the open mic. 
Image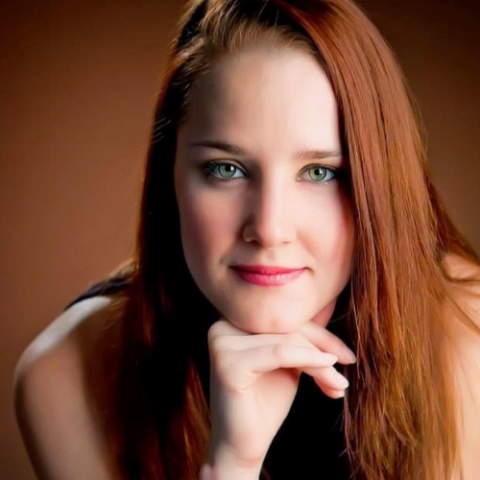 Class of 2010
Since graduating, Marissa has continued to perform in the Bay Area with Saint Mary's faculty choreographers, including Catherine Marie Davalos, Jia Wu, and Shaunna Vella. She also completed the San Francisco Circus Center Aerial Professional Training program, under the direction of Elena Panova and Angelo Rodriguez, with two acts -- rope and straps. Upon completion of that program, Marissa was invited, in July 2012, to perform in Peru for their circus season; she returned for four months of performances in Summer 2013. Marissa now lives in LA, where she works as aerialist for Worldwide Entertainment, teaches aerial arts at Chaminade College Preparatory, and dance for Ace Dance Academy.
Image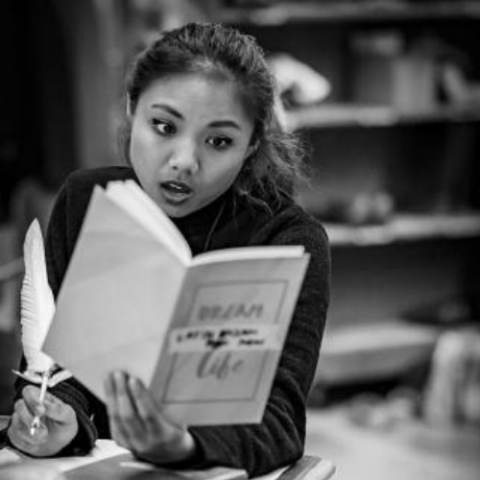 Class of 2018
Theatre scholarship student Amanda Ramos had not yet graduated when she landed the leading role in Tom Stoppard's Arcadia at Shotgun Players in Berkeley, California. Set on a country estate in Derbyshire, Arcadia moves fluidly between 1809, when a teenaged prodigy named Thomasina pursues mathematical (and other) puzzles, and the present day, as the estate's current inhabitants excavate secrets of the past.
Image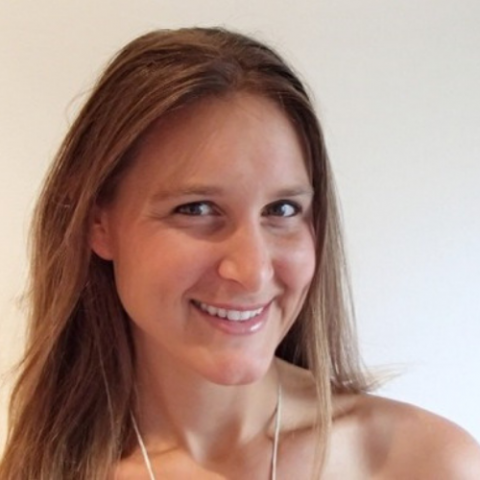 Class of 2004
"I graduated from Saint Mary's in 2004 with a major in Dance. I feel so lucky to have been able to study dance, my passion in college and it has led me to a career in teaching. I am so happy to still be dancing and teaching every day.  I currently teach dance for Rhythm & Motion and have my own practice teaching Gyrotonic, Pilates, Core Align, Yoga, Franklin Method, movement therapy, and group fitness." - Iddy Richardson
Image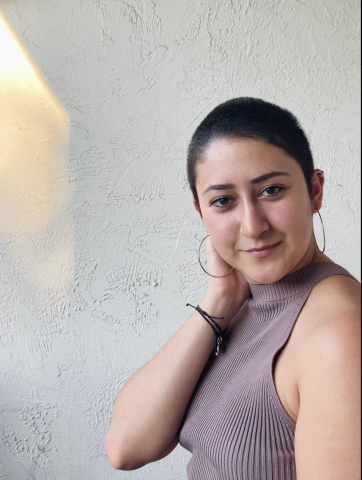 Alejandra Maria Rivas
Class of 2019
Since graduating Saint Mary's, Alejandra has been hired to be a performer, director, teaching artist, production manager, and writer. She currently works full-time at American Conservatory Theatre, but has worked with other theaters in the Bay Area theatre community such as Crowded Fire, California Shakespeare Theatre, Shotgun Players, TheatreFIRST, Town Hall Theatre, Bay Area Women's Theatre Festival, and Z Space.
Image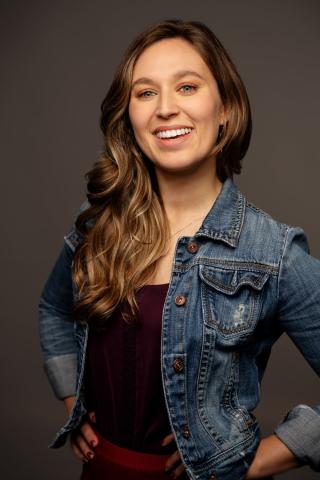 Class of 2018
Evelyn has been singing and acting since the age of 8, starting in her family's theatre company, "American Youth Shakespeare." Evelyn graduated from Saint Mary's College of California in 2018, where she studied Jazz Vocals, and was a soloist in the Glee Club, which received Best Pop Choir at the 2018 South Africa World Choir Games. The San Jose native who goes by the artist name, Evelyn Rose (Rose is her middle name), expressed how her lifelong love of music was nurtured, supported, and refined by the professors she had in the Performing Arts Department at Saint Mary's. "The music program was small, but I loved it. I got so much attention and individual teaching, which was priceless," said Rumsby. "It was a deeply comprehensive education. At first, I was concerned that maybe I should attend a music conservatory or a larger school, but I definitely made the right decision to attend Saint Mary's. The attention that I was able to get from each professor helped me develop into the professional artist I am today," she added.
Rumsby is passionate about the convergence of jazz and pop, which she uses as an opportunity to introduce younger people to the beauty of jazz. "I really care about bridging the two music genres because it allows people my age and younger to see how awesome jazz can be," said Rumsby. "I come from a pretty artistic family, and my dad played a lot of jazz music when I was growing up. I got to listen to great singers like Ella Fitzgerald, and he'd take me to concerts to see Dave Brubeck and others."
Evelyn performs all over the Bay Area, for weddings, restaurants, private events, and more. On August 25, 2022, she released her first album, titled "Little Moments." The album is available on all streaming platforms.
Image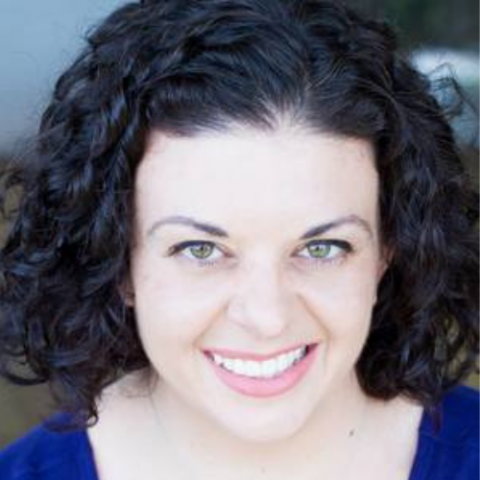 Class of 2005
An accomplished playwright, podcaster and producer, Angela now lives and works in New York City. After graduating from Saint Mary's with a double major in Theatre and English, she served as company manager for foolsFURY Theater (SF) and had readings of her plays at foolsFURY and The Playwrights' Center of San Francisco. Her play Sera, a haunting and satirical play about Pompeii on the eve of Vesuvius' eruption, premiered at Saint Mary's in Spring 2010. "What drew me to the eruption of Mount Vesuvius," Angela explains, "was that even though Pompeiians didn't know it was a volcano, there had been warning signs. Politically, socially, and environmentally, we live in a time where everything is on the verge--but what is our imminent 'Big One?'" Sera received the David Mark Cohen Award for a New Plays from the Region VIII Kennedy Center/American College Theatre Festival. 
Among Angela's other plays are Middlecrest (premiere, Sarah Lawrence College, Bronxville, NY) and Spark, "a play about love, sex, and arrows," produced by the Nightborn Company in New York City. For a behind-the-scenes view of Spark, click here. More information about Angela and her work can be found here.
Image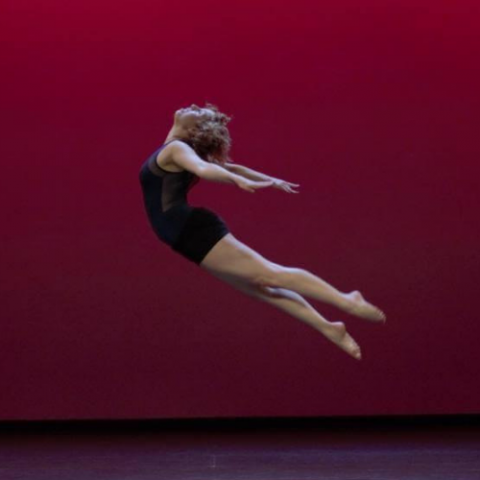 Class of 2009
Lindsey Saravia Neville graduated Magna Cum Laude with a BA in Performing Arts: Dance from Saint Mary's, and in 2010 completed The Ailey School Independent Study Program. With her mother Debbie, Lindsay co-founded Jumpin' at the Sun Dance Company, San Ramon's first professional resident dance company; she now serves as co-artistic director, choreographer, and company member. This non-profit company is supported by the City of San Ramon and the San Ramon Arts Foundation, and performs twice a year at their home theater and at regional festivals. The company is proud to have won Diablo Magazine's Best of the East Bay award (2016) for Best Dance Troupe.
Image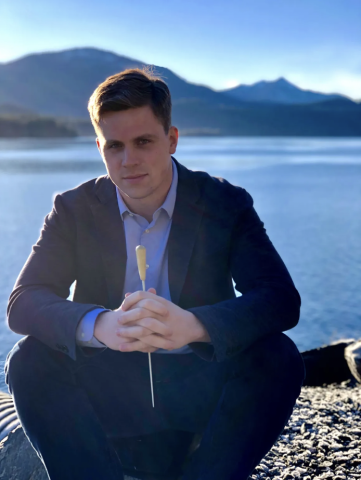 Class of 2013
Ross Venneberg is a trumpeter, conductor, and educator based in Indianapolis. He is Visiting Assistant Professor of Music and Director of Instrumental Activities at Franklin College, where he conducts the Wind Ensemble and Athletic Band, and teaches brass lessons, brass methods and pedagogy, conducting and score preparation, survey of orchestra and band literature, instrumental performance seminar, and introduction to music. Prior to this appointment, he held graduate teaching positions at the University of Wisconsin-Milwaukee and the University of Washington. 
Born and raised in Sitka, Alaska, Ross earned a Bachelor of Arts degree, cum laude, from Saint Mary's College of California, Master of Music degrees from Manhattan School of Music (trumpet) and the University of Wisconsin-Milwaukee (conducting), and a Doctor of Musical Arts degree from the University of Washington. His dissertation detailed the pedagogical philosophies of renowned trumpeter Mark Gould and its findings are featured in the International Trumpet Guild Journal (October 2021) and in the book Gould on Music: Playing, Studying, Teaching, and Preparing for the Future. His former teachers and mentors include John Climer, Kevin Hartman, David Gordon, Timothy Salzman, Mark Gould, Adam Luftman, and Roger Schmidt.
Image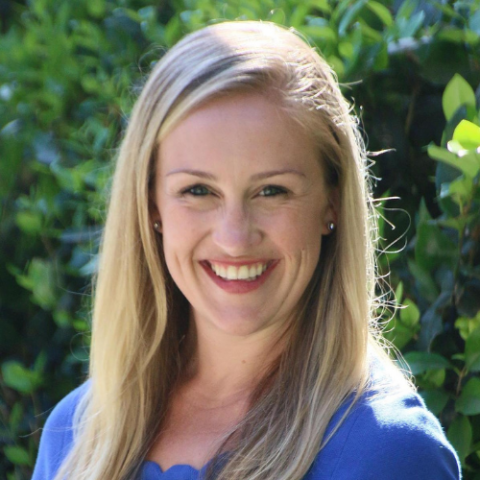 Class of 2009
After graduating from Saint Mary's, Mary Eileen Young joined the Professional Intern program at A Noise Within, a classical theatre in Glendale, CA. She went on to earn an M.A. in Theatre History and Criticism from Catholic University of America, followed by a M.Ed. from Loyola Marymount University. She has been a dramaturgical fellow, a theatre mentor, and currently teaches English at Rosary Academy.
Image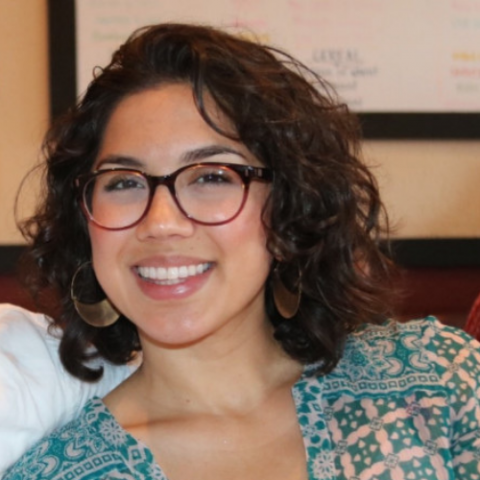 Class of 2007
"I couldn't have dreamed of a more fulfilling college experience than the one I had! Not only did I dance, but I also performed in a play and a musical, and after graduation, I toured in an award-winning production with the Saint Mary's theater program, with performances in Michigan and Prague. I went on to earn my M.F.A. in dance from Mills College, and have been teaching high school dance in the Bay Area for six years. I continue to perform professionally." --Elizabeth Zepeda