Body
Saint Mary's graduates receive a host of benefits and special offers throughout their lifetime, called GaelPerks. In addition to access to College resources, Saint Mayr's partners offer financial discounts and professional services.
Image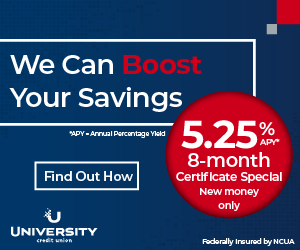 Special offer from our partners at University Credit Union
5.25% on 8-month certificate
You deserve to earn more on your savings! Don't miss your opportunity to take advantage of a limited-time 5.25% APY* 8-month certificate offer from University Credit Union. To open an account today, click here!
*APY = Annual Percentage Yield. Terms and conditions apply. Federally Insured by NCUA.
Enjoy lifetime benefits
Monthly E-Newsletter
Get the latest updates in the monthly newsletter highlighting news about the College, alumni, upcoming events, and more. Get Our Emails
Lifetime alumni email
Sign up for an alumni SMC email account to and make it easy to keep in touch with all your Gael friends!
Use the Rec Center
Get a good sweat on in the new Rec Center. Alumni may sign up for a membership at the on-campus Joseph L. Alioto Recreation Center. 
Waive an application fee for a future Gael
Recruit future Gaels and waive their application fee by directing students to use the Alumni Endorsement Application waiver. This will help the next class of outstanding students come to Saint Mary's. 
Alumni Legacy Scholarship
The Alumni Legacy Scholarship will be awarded to all admitted undergraduate students who are the children and grandchildren of Saint Mary's alumni. Both first-time first-year and transfer students are eligible. 
Image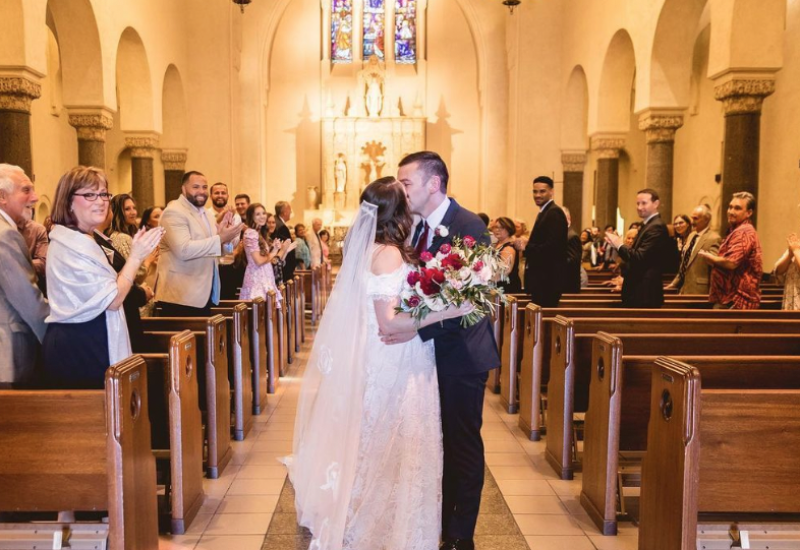 Get married or renew your vows in the Chapel
Interested in having your wedding in the Chapel? As an alumna/us of the College, you are in an exclusive group who may be able to enjoy this privilege. Visit Mission & Ministry Center's webpage for details and policies on weddings and vow renewals.
Community service
Alumni are always welcome and encouraged to join CILSA and current students in service to the community. Find meaningful service and community engagement opportunities with our Community Partners and non-profits in the Bay Area!
CAREER AND EDUCATIONAL SERVICES
Career & Professional Services
No matter how long it's been since you've graduated, the Career Center has a variety of job search tools, compelling resume formats and other resources to help you with the next phase of your career. 
Image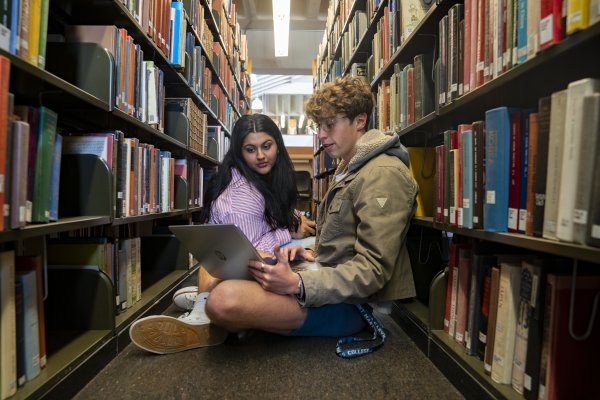 Library Services
Alumni can use the library databases and books while on campus, photocopiers, printers, and reference assistance from librarians. Alumni may purchase a library card for a $10 annual fee to regularly check out circulating books. 
Recommnded.com
With Recommnded.com, your advocates give you a video testimonial to add to your resume or social media and submit to companies that are looking for you. Alumni have premium access, which offers free support and services. Email: SMC_Alumni@recommnded.com or sign up directly.
Order A Transcript
Transcripts will list your grades, courses and the degrees, all in chronological order. Transcripts are $5 per copy and take approximately several business days to process. Transcript requests are processed in the order that they are received. 
FINANCIAL SERVICES
Image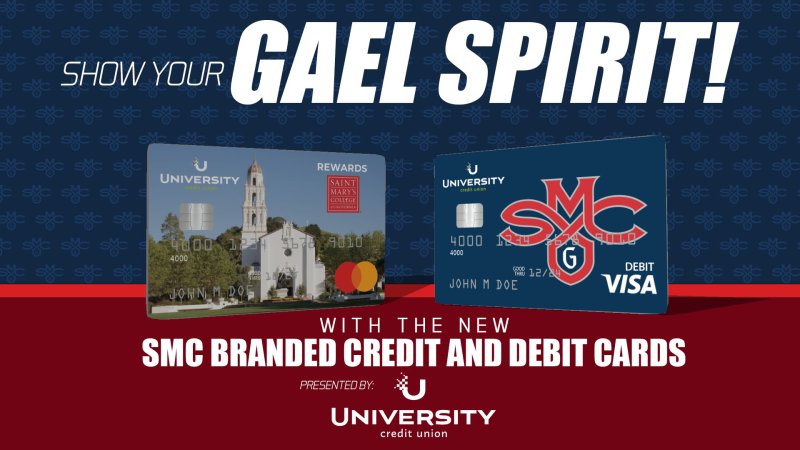 University Credit Union
Gael alumni, staff, faculty, students, and family can bank with University Credit Union. Our team is excited to give you a financial advantage by offering the products and services you need for whatever stage of life you're in. 
Alumni Insurance Program
The Alumni Insurance Program is a convenient source for alumni. There are a variety of plans available to meet your needs, including short-term medical and more. Visit our website or call American Insurance Administrators at 1-800-922-1245. 
Discounted Airport Parking
Save 15 percent off regular parking rates when parking at any U.S. domestic airport by going to CheapAirportParking.org. No blackout dates and no restrictions on number of times. Use the promo code "Gaels" when you checkout.