CWGE Programming & Advocacy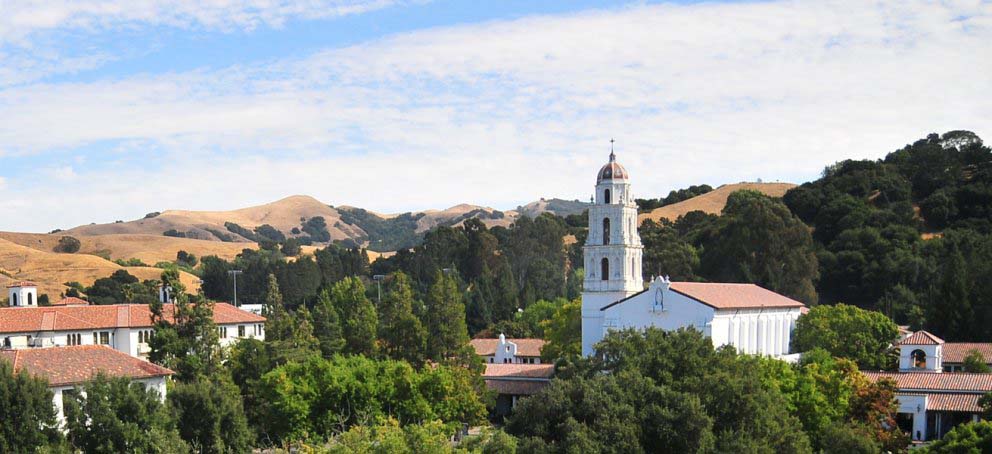 Body
The Center for Women & Gender Equity serves as both an educational resource and a place of support.
PROGRAMMING
The Center for Women & Gender Equity offers weekly programs and co-creates several large-scale programs including speakers, panel discussions and workshops that address multiple gender in conjunction with prongs of identity and social justice. It also offers educational programming in settings such as classrooms, residence halls, and student organizations/clubs. The staff at the CWGE is willing to work with you to create the program that will best meet your needs.
WOMEN'S HISTORY MONTH
Coffee & Connection Thursdays at 10am-12 
Join the Community Engagement Students, Staff at the CWGE and Guest Baristas from different departments and organizations for a cup of coffee, cocoa, a treat or just a conversation. 
Sign My Name To Freedom–Amplifying Historic Voices                                        with Filmmaker Bryan Gibel      February 22, 2023 7:00pm
https://stmarys-ca.zoom.us/j/7543382309?pwd=Y1lPSXpTRm5LUG5hbTFhRDdOeDNVZz09
Telling and amplifying undertold and marginalized stories is an act of resistance. Betty Reid Soskin is most known for her iconic role as the oldest park ranger in the United States (and likely the world) who retired at the age of 100 from the Rosie the Riveter Homefront Shipyard Museum. She's also known as the mother of four children and a woman who married twice in her lifetime. What many don't know is that Betty coped with racial segregation and a world that had few options for women through singing. Filmmaker Bryan Gibel describes his commitment to change that in his forthcoming documentary Sing My Name to Freedom.
Coffee, Connection & Yoga                                                                                        with Nick Harris in the Museum of Art February 23, 2023 11:00am
Join Alum Nick Harris and the staff from the CWGE and the Museum of Art for his story as an ally, a former athlete, a yogi and a drummer in a metal band. He'll also do some yoga for everyone. 
100 Years from Mississippi–with Terabu Betserei Kirkland March 1, 2023
Join Terabu Betserei Kirkland for a screening & discussion of 100 Years from Mississippi, a film that details the journey of Mamie Lang Kirkland traveling back to Mississippi 100 years after she fled it. 
1:00pm Museum of Art–Screening & Q&A
5:30pm Mission & Ministry –Solidarity Supper Dine & Discuss

Coffee & Connection –Library Staff CWGE March 2, 2023 10:00-12:00pm
Voices & Choice: Perspectives on Parenting & Family Structures-March 8, 2023 7pm Hybrid in the Mission & Ministry Lounge
As we acknowledge International Women's Day, we're carving out time to acknowledge voices representing broad choices and or circumstances around parenting and family structures.
https://stmarys-ca.zoom.us/j/7543382309?pwd=Y1lPSXpTRm5LUG5hbTFhRDdOeDNVZz09
Leading from Within-Soda Center (Soda Center) March 11, 2023
Join Student Life and colleagues and departments across campus for an in-person student leadership conference. We will be offering a bystander intervention workshop at this conference exploring ways in which we can make a difference and safely and tactfully intervene or challenge when in the presence of microaggressions based on race, gender or sex. 
Angela Harrelson, author of Lift Your Voice and Aunt of George Perry Floyd
March 14, 2023 TBD
Angela Harrelson will join us to share the story of her nephew George Perry Floyd, whose life was extinguished under the knee of a former Minneapolis Police Officer. Angela will discuss how the systems of patriarchy and systemic racism are at play and how a brighter, more inclusive future is possible if everyone does their part.
Art for Social Justice March 15, 2023 CWGE 7:00pm 
Join Community Engagement students to work on art for justice while connecting with others. 
Coffee & Connection March 16, 2023 10:00am-12:00pm
Kelechi Ubozoh –Author of We've been Too Patient  March 22, 2023 7:00pm
https://stmarys-ca.zoom.us/j/7543382309?pwd=Y1lPSXpTRm5LUG5hbTFhRDdOeDNVZz09   
Yes-And-Both-And–Rethinking the (en)genderment of Work March 29, 2023 7:00pm
https://stmarys-ca.zoom.us/j/7543382309?pwd=Y1lPSXpTRm5LUG5hbTFhRDdOeDNVZz09   
Coffee & Connection--Transgender Week of Visibility March 30, 2023 10:00am-12:00pm CWGE
Transgender Day of Visibility Panel Discussion March 31, 2023 TBD
Beyond Fast Fashion April 12, 2023
Coffee & Connection April 13, 2023 10:00am-12:00pm
Take Back the Night April 26, 2023 7:00pm
Coffee & Connection April 27, 2023 10:00am-12:00pm
Engaged Bystanders: Beyond Victim Blaming  May 3, 2023 7:00pm 
ADVOCACY
College can be a difficult period in your life. It is not uncommon to experience a wide variety of both positive and negative emotions. The Center for Women & Gender Equity offers a place and a staff who are willing and able to give you the support that you need to deal with many of the issues facing women and men today. Call or stop by the CWGE when you feel the need to vent, cry, laugh, explode, or share pieces of yourself.